The School Year in full Swing!!!💯- CH Newsletter #85
Posted on :
September 26, 2023
As part of joining our private student residence, our members receive weekly updates about the community, upcoming events, developments in the student residence and any other relevant news. We've decided to post these updates on our website in order to let our visitors looking for student housing get an inside view of the Chelsea House student life!
Dear Chelsea House family,

Welcome back to the CH Show!!! 📺 - This is the weekly update to keep you abreast of what's good in Montreal, the city we love ❤️, as well as updates from your beloved student residence community 🏡 (and another benefit is this keeps parents back home jealous at all times & updated enough not to blow up your phones lol❤️🙏 ).



THE INSIDER'S REPORT: MONTREAL NEWS YOU NEED TO KNOW
If you're new here (which many of you are - we've added 4 new members who are coming in Fall 2023 this week!! They'll be lurking in the newsletter from here on out 😝) - the Insider's Report is where you benefit from the Community Team's local Montreal knowledge to guide you, dear CH student residence members, to what we hope is a true student housing experience. In all cases, forget the tourist traps, here's WHAT YOU NEED TO KNOW, for this week.



Lil Yachty coming to Montreal 😎
Catch Lil Yachty in Montreal's MTELUS at the end of the month as he embarks on his The Field Trip Tour! 🎤🎉 Known for bangers like 'Broccoli,' 'Strike,' and 'Coffin,' you won't want to miss his live performances this fall! 🍂🎵
To Purchase tickets CLICK HERE
Montreal to NYC Just got Easier🚃
🚆 Great news CHFAM! Amtrak's wallet-friendly train to NYC is back, with coach tickets under $100! Don't forget to explore scenic stops on the Adirondack route, like spa getaways and fall foliage bike rides 🍂🚲. Amtrak's Adirondack service took a break due to summer heat-related speed limits, but it seems they've settled their differences with CN, at least for now! 👍
Winter is Coming!!🧥
We might be a little bit early for this one, but you don't want to miss the sale going on LJJ Essentials! It's best to stock up now on your winterwear (and at such low prices!) before the infamous Montreal winter season arrives. 🤝🏻
The sale is on until Sept. 24, so make sure to drop by Holiday Inn on 2900 Boulevard Le Carrefour in Laval before then! Peep the deets 👀 here.
🚨CHELSEA HOUSE COMMUNITY VIBES UPDATE 🚨
One of Chelsea House's traditions is the annual icebreaker at the start of the school year! ✨ During this event, the Chelsea House Members get to meet each other and bond as a community. ❤️ Here are some highlights from this year's Icebreaker! 🧊
We also had a Welcome Party at Club 212! 🪩 The Chelsea House Members who joined the part enjoyed VIP treatment. First round's on the house! 🍻
Hugo from Amsterdam 🇳🇱 enjoying Montreal nightlife 🔥 💃
Happy Birthday Imogen 🇫🇷! 🎂🥳 Imogen Celebrated her birthday at Chelsea last week! Big shout out to our events team Mark/ Eli / Steph and Ariela! 🎂
On the other hand, we also had some CH Members join our Community Manager Mark in a Glow-in-the-Dark Mini-Putt trip. ⛳️ Everyone wore their brightest clothes and prepped their best swings.🏌🏼

Shoutout to Siena 🇦🇺 for this amazing hole-in-one! (Side note: Things may or may not have gone competitive at this point 🤭) ⛳️


We try our best to ensure that there's an activity for everyone based on their interests and hobbies. ❤️ Stay tuned for upcoming CH events!
On ordinary days, CH Members usually hang out and enjoy Montreal. 😄 We love seeing Members find new friends during their stay here!
MEMBER SPOTLIGHT: Imogen from France! 🇫🇷

(Btw we put everyone's nationality flag so you learn your flags and realize how global the CH Fam really is)
She will be studying HEC at Udem. 🏫
She loves playing Netball, loves to go skiing🎿 and enjoys a good murder mystery may it be a TV show a board game or events like escape rooms. 🕵️ She also like shopping and skincare products.
Thank you for being a part of the Chelsea House family, Imogen!!! 🥹
SHOW ME THE MONEY!! THE STUDENT JOB BOARD FOR SOME PART-TIME CASH $$$
Student Research Assistant @ Mcgill University seeking a dedicated research assistant to support systematic reviews on opioid prescribing policies' impact on patient access to pain management and health outcomes. Additionally, you'll assist with knowledge dissemination, meetings, and conferences. For further details please click HERE.


Student Ambassador/ Tour Guide @ Mcgill This role includes hosting campus tours, greeting clients, managing schedules and documents, offering event support, and guiding tours. Weekly hours vary based on events, requiring availability on either Monday or Friday mornings for campus tours.. For further details please click HERE.



Stock associate @ Under Armour

Process merchandise shipments, re-stocking the sales floor and managing markdowns and re-ticketing and keeping the stockroom and the sales floor stocked clean and organized

.

For further details please click

HERE.


🚨HOUSE UPDATES🚨


REMINDERS 🚨
Damages to Chelsea House due to events.🥲
As your second home we want to make sure that Chelsea house is treated with respect and kept clean and orderly. 🙏
With that being said any damages caused at Chelsea House because of a member or guests will be fined.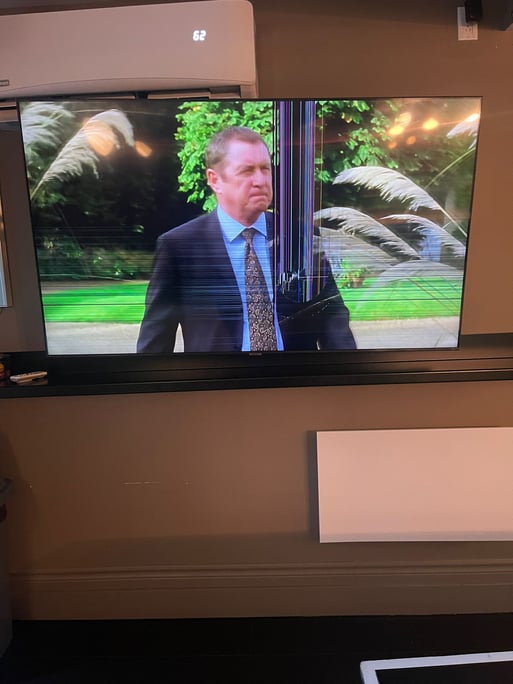 Recently, our Lounge TV was broken. 🥲 Not to worry, this has been reported by the member and will be replaced.

We would like to take this time to remind you guys that any damages caused at CH will be deducted from your Security Deposit. In case that the amount of the damaged item is more than the Security Deposit, the member shall pay the difference.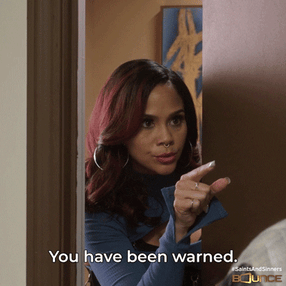 Are you enjoying your Chelsea House Experience so far?
It would mean the world to us if you could take a few minutes to share with us your thoughts (check out the link below).
Alright, that's it for now!
Stay Classy,
The Chelsea House Community Team
Missed last week's Newsletter? We got you! 😉 Click here.