Mid October Blues🥶- CH Newsletter #88
Posted on :
October 17, 2023
As part of joining our private student residence, our members receive weekly updates about the community, upcoming events, developments in the student residence and any other relevant news. We've decided to post these updates on our website in order to let our visitors looking for student housing get an inside view of the Chelsea House student life!
Dear Chelsea House family,

Welcome back to the CH Show!!! 📺 - 🍂 As we embrace the crisp, chilly weather, let's ensure you're fully prepared to enjoy the cold season to the fullest. ❄️
With midterm season quietly making its entrance, we want to extend our warmest wishes for your success 🌟, knowing that you've got this! 💪





THE INSIDER'S REPORT: MONTREAL NEWS YOU NEED TO KNOW
If you're new here (which many of you are - we've added 4 new members who are coming in Fall 2023 this week!! They'll be lurking in the newsletter from here on out 😝) - the Insider's Report is where you benefit from the Community Team's local Montreal knowledge to guide you, dear CH student residence members, to what we hope is a true student housing experience. In all cases, forget the tourist traps, here's WHAT YOU NEED TO KNOW, for this week.

You deserve a treat! 🧖‍♀️
Escape the winter chill and discover a hidden gem beneath Montreal's Plateau-Mont-Royal streets! 💎🌇

Spa Carré Saint-Louis offers a 4,000 sqft subterranean oasis with a jacuzzi pool, eucalyptus hammam, sauna, and more. Enjoy tranquility and luxury while overlooking Carré Saint-Louis from the rooftop terrace. 🌿💆‍♂️💆‍♀️ Eco-friendly design for a holistic experience

Old Montreals' new hotspot! 🥂

Introducing Tittle Tattle, the new hotspot in Old Montreal 🍸! Paying homage to "Les chuchoteuses" sculpture, it's led by Loïc Fortin, aka Loyd Von Rose 🍹. This interactive bar offers nostalgia, games, and expertly crafted cocktails 🎉. With an ever-changing cocktail menu and a "gossip box" for sharing secrets, Tittle Tattle is more than a bar; it's a lively, ever-evolving cocktail playground 🎉🤫!
When: Tuesday to Sunday, 6 p.m. to 2 a.m.
Google Maps Link: L'infâme Tittle Tattle
Unbeatable Deals on Cold-Weather Fashion🏂
It's getting colder by the minute 🥶 Make sure you're prepared and have the best wardrobe for the season.
Get ready for cooler temperatures with the RUDSAK Sample Sale! 🍂🧥👜 On sale until October 15, enjoy up to 60% off on outerwear, handbags, and accessories. It's the ultimate cold-weather wardrobe refresh. ❄️
When: October 11 to 15
Where: 9400 St-Laurent Blvd., 1st Floor, Montreal, QC
🚨CHELSEA HOUSE COMMUNITY VIBES UPDATE 🚨
Chelsea House College house party 💯
We hope you had an unforgettable night of fun and entertainment! 😃 Our expert house party planner, Ariela, set an amazing lineup of activities that made the evening truly special. 🎉

From striking your best poses in our fabulous Photo Booth to capturing every moment with a professional photographer, we had you covered for picture-perfect memories. 📸✨

The beer pong tournament was also a huge success 🏓💯

Congratulations to Priscilla Chavez and Angelina Lipowski in winning the Tournament! 🔥 They will be receiving $50 amazon gift cards.🤩

It was all about creating unforgettable experiences, and we even had some special guests from 2075 Lincoln join us, making that night truly unforgettable. 🌟

Until the next Chelsea house Event! 💯
Beer pong Tournament Champions!!🏆

Congratulations to Priscilla Chavez and Angelina Lipowski in winning the Tournament! 🔥 They will be receiving $50 amazon gift cards.🤩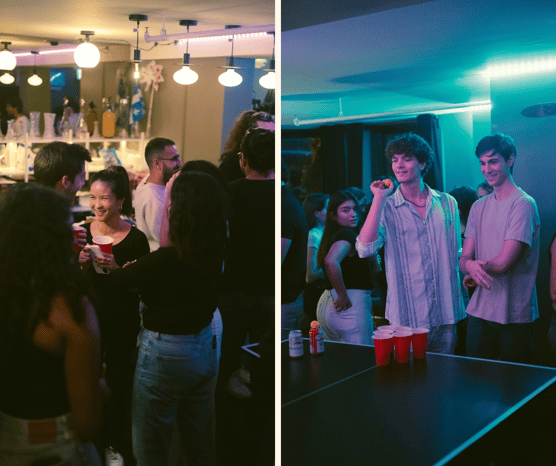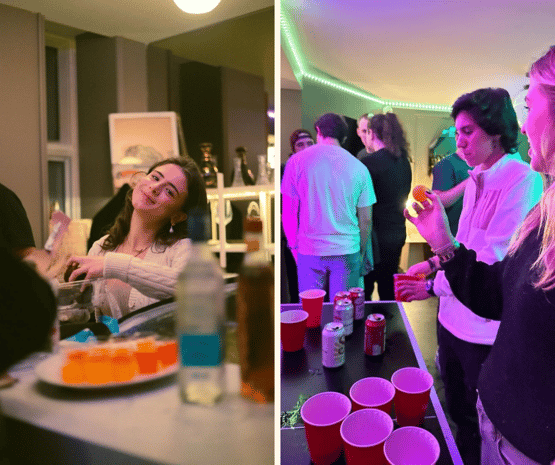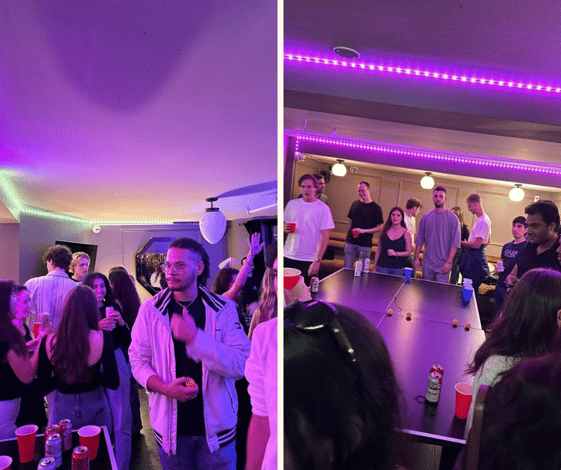 MONTHLY MEMBER RAFFLE 🎟️ 🔥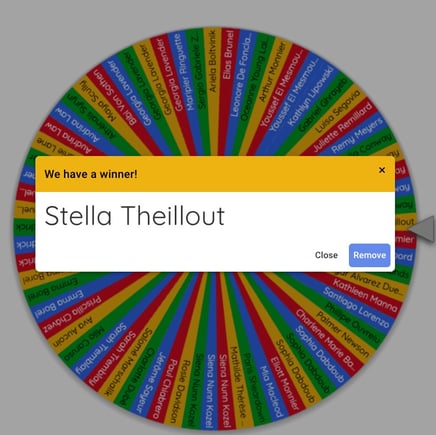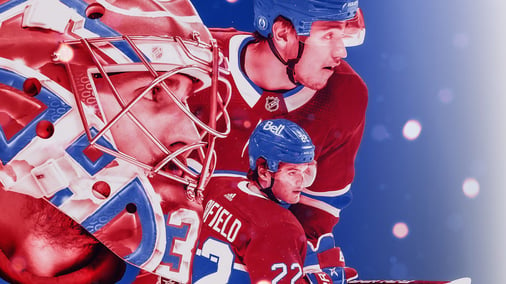 Congratulations to Stella Theillout on your incredible win in our September monthly raffle! The Habs game ticket is now yours! 🎉🥳🏒

Enjoy the game!!

So, what are you waiting for? Don't miss out on the chance to snag some incredible rewards this October. Submit your entries today and join us in the thrill of the raffle. May the odds be ever in your favor! 🍀✨
How do you enter the raffle, you may ask?
🎟 Tag @livingatchelsea on your instagram Stories (1 entry)
🎟 Post a photo and tag @livingatchelsea (2 entries)
🎟 Post a video and tag @livingatchelseea (3 entries)
🎟 Make a reel for the Chelsea House instagram page (10 entries)
🎟 Film a testimonial on your experience and Chelsea House (20 entries)
🎟 Get your parents to film a testimonial on your experience and Chelsea House (25 entries - because we love feedback from Mom and Dad ❤️ )
MEMBER SPOTLIGHT: Emma from Annecy, France! 🇫🇷

(Btw we put everyone's nationality flag so you learn your flags and realize how global the CH Fam really is)
Meet Emma from Annecy, France! 🇫🇷
Emma from France is rocking her sustainable development studies at Polytechnique Montréal! 🇫🇷📚🌿
Emma's life is a non-stop adventure! Whether she's wielding a pencil or conquering the slopes, this creative globetrotter knows how to savor the good things in life, from tasty beers to epic times with friends. 🎨🍳🌊🐎⛷️🌍🍻🎉
Thank you for being a part of the Chelsea House family, Emma!!! 🥹
If you happen to bump into Emma throughout the House, make sure to say Hi ! 👋
SHOW ME THE MONEY!! THE STUDENT JOB BOARD FOR SOME PART-TIME CASH $$$
Data Entry Clerk @ Mcgill University

Are you looking for an opportunity to contribute to the dynamic and prestigious Faculty of Law? We have an exciting opening at our Admissions Office for a dedicated individual who will play a vital role in shaping the future of our institution.Your responsibilities will be entering applicant grades and relevant data into the admissions database with a high degree of accuracy..

Apply here.


Stock Associate @ Under Armour

You will be responsible for the efficient flow of merchandise from the stockroom to the sales floor, adhering to standard operating procedures and brand standards, process shipments, replenish the sales floor, manage markdowns, handle stock transfers, and maintain a well-organized stockroom and sales floor.

Apply here.




Seasonal Sales Associate @ North Facel

As a team member, you will excel in personalized customer engagement, provide valuable product knowledge, and promote continuous learning to enhance customer experiences. Your role involves meeting sales targets, maintaining visual standards, assisting with cashier duties, executing Loss Prevention initiatives, and contributing to store upkeep.

Apply here.

🚨HOUSE UPDATES🚨


REMINDERS 🚨
Apartment and room decorations
We're all about keeping our walls looking super spiffy and making sure your space stays stunning.

So, we've got a golden rule: No holes or adhesive tape shenanigans for hanging up your posters, lights, or anything else that might mess with our marvelous paint. 🚫

But don't worry, we've got your back! 🌟

If you want to showcase your personal style without a hint of wall-woes, swing by our office and grab some magical blue sticky tack. It's like wizardry for your wall decor – safe, effective, and no paint chips in sight!

Remember, we're all in this together, so if there's any paint party foul, we'll need you to work your DIY magic to fix it. But with the power of blue sticky tack on your side, we're sure you'll keep those walls looking picture-perfect! 🖼️✨
Are you enjoying your Chelsea House Experience so far?
It would mean the world to us if you could take a few minutes to share with us your thoughts (check out the link below).
Alright, that's it for now!
Stay Classy,
The Chelsea House Community Team
Missed last week's Newsletter? We got you! 😉 Click here.