IT'S (GONNA BE) MAY - CH Newsletter #24 May 6, 2022
As part of joining our private residential community, our members receive weekly updates about the community, upcoming events, developments in the student residence and any other relevant news. We've decided to post these updates on our website in order to let our visitors looking for student housing get an inside view of the Chelsea House student life!
Dear CH members,


IT'S (GONNA BE) MAY!!! Spring is in full-force and we're loving every second of it. The sun is out, the temperature is well above zero degrees, the city is back to life—it's a good time to be in Montreal.

We can't do our first newsletter of May without giving a little nod to Justin Timberlake 💁🏻‍♀️
______________________
THE INSIDER'S REPORT: MONTREAL NEWS YOU NEED TO KNOW
The force is strong with this news letter! Starting things off right we wanted to give you a recap of this week:
May the forth be with y-…yep not our style

BUT 🛸

STMpire troopers

wanted to celebrate

Star Wars Day

the right way and decided it would be a great idea to

change metro names

to keep the force alive and help your

metro-nnium falcon rides

to Montreal galaxy even more fun!

oh you don't believe me? Check this out

😂 We even had a rare sighting of Chewbacca driving one of the "space ships" 👀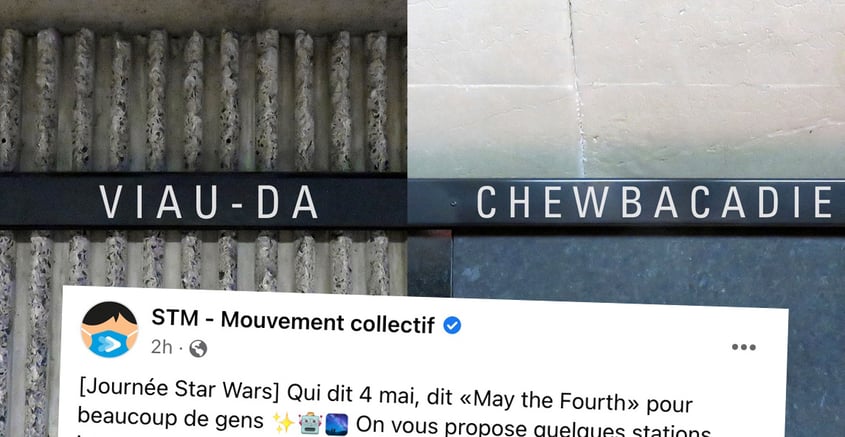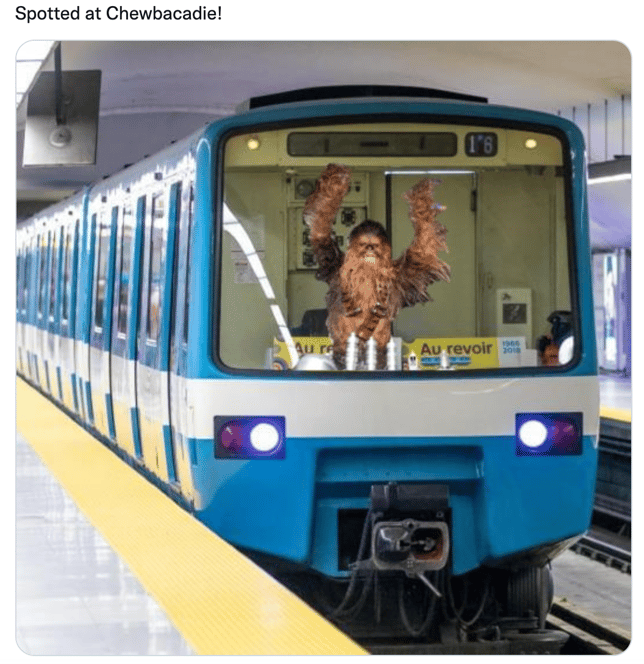 Yoda best STM Montreal 😉
With the

weather getting hotter

and MontreAllers getting more even more impatient for

summer to come, we have news about the

opening of terraces. Here is a little sneak peak from my walk around on Crescent (5-min walk from Chelsea House) of Mandy's Salad setting up their Terrace in the morning 🤩

YUM!

You

know your salad is about to taste 100 times better sitting in the sun on this terrace!🥗🤤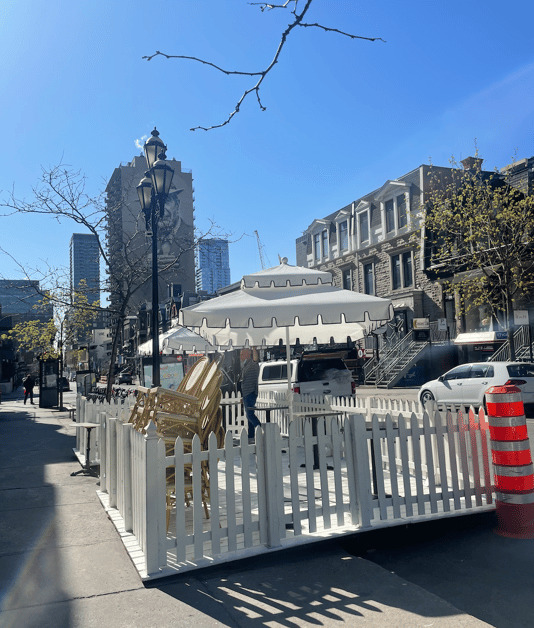 AND For our beer lovers we have news about a secret garden opening up May 17 in the Plateau! Enjoy some home brewed cold ones and some yummy food (yes mom, I swear I didn't just go for the beer 🙄) with your friends!
Remember to take pitchers…they last longer 😆🍺📸
📍Location: 5579 ave Christophe-Colomb
⏰Openings: Tuesday to Friday - 4 p.m. to midnight & Saturday - 12 to closing time
Finally ending on some

AMAZING

news: Apparently the force really was alive because…on Wednesday, Montreal announced they will officially be

lifting their mask mandate

on

May 14th! Yes we said that right,

no more stressing

about trying to find a spare mask when you go into stores and restaurants 🥳 This is a big win for Quebec 🏆 While some are excited about, this let's make sure we respect others decisions if they would like to keep their masks on in public.)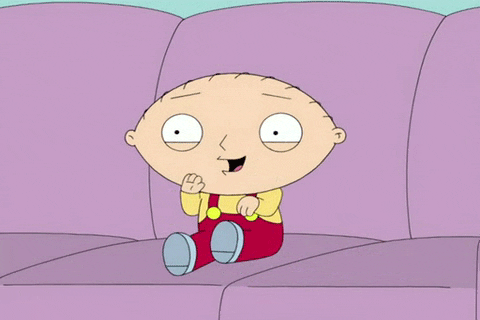 __________________
CHELSEA HOUSE COMMUNITY VIBES UPDATE
END OF SEMESTER IS A BIG DEAL 👏 And let's be honest, the end of the Winter semester is WAAAYYY better than the Fall semester because it means that summer is right around the corner!!!

Good news: there will be ANOTHER End of Semester Party tomorrow (May 7th) in the lounge HOSTED BY HÉLOÏSE 🥂 This might be your last chance to party with the CH Fam, take advantage of it, even if you pop in for a couple of minutes.
You know it'll be a good one with Héloïse hosting. ⏮ Rewind to her toga party a couple of months ago.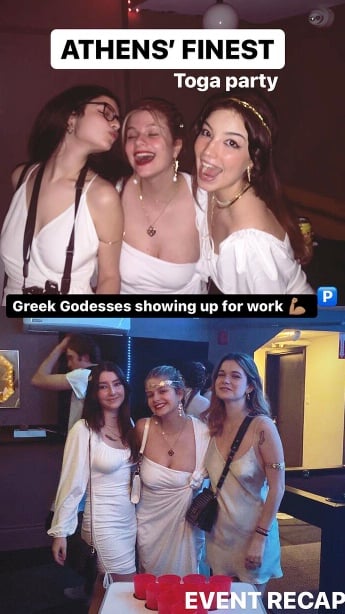 The Chelsea House hosting game is strong 🔥🔥🔥 We've got ANOTHER lounge event on May 11th hosted by PAULINE! We love some mid-week celebrations 🎉 (Any hour is happy hour, right?)

FYI you can submit event requests through the CH app (just like Pauline did - we see you) 👀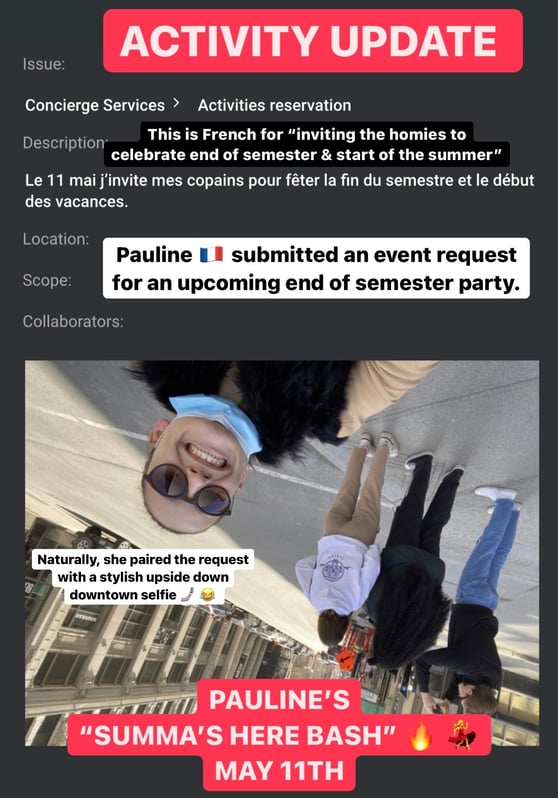 _____________________
MEMBER SPOTLIGHT: YOUSSEF FROM MOROCCO 🇲🇦
Youssef has been here with us since Day 1 (back in the "old" days 🥺) since August 2021 and enjoying the Chelsea House vibes.

Youssef spends his days studying Aerospace Engineering (#studious👀) at Concordia University, his nights lighting the dance floor on 🔥fire 🔥 with his DJ sets, and his holidays surfing on the beaches of Morocco - what a life 🤩🌴hold up a sec… we aren't too sure how he survived the winters here 🤯 🥶 his sets were probably what kept him hot!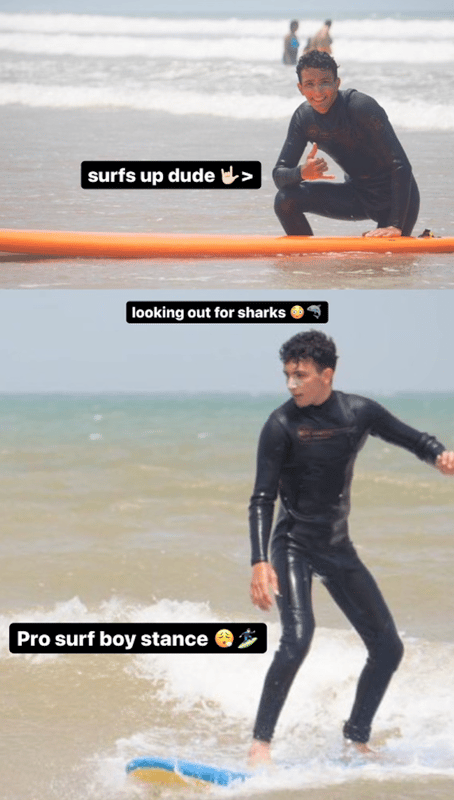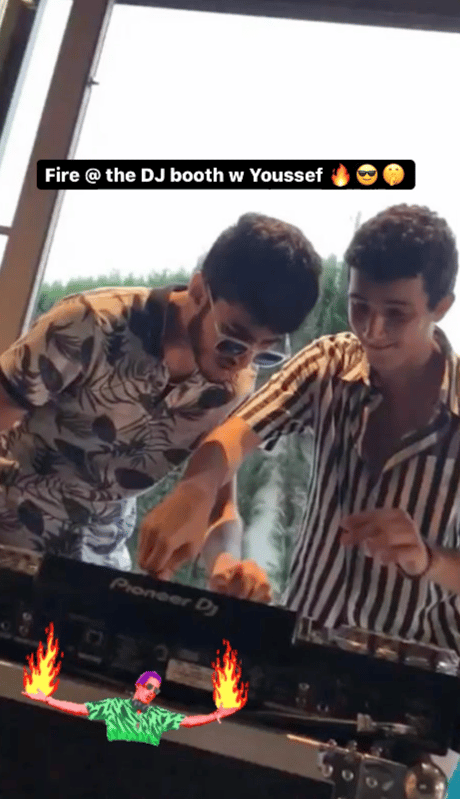 __________________
SHOW ME THE MONEY !! THE STUDENT JOB BOARD FOR SOME PART-TIME CASH $$$
For those of you sticking around Montreal this summer, take advantage of your extra free time in between semesters and make some $$$ so you can treat yourself for your hard work!
Front Desk Agent @ Comfort Suites | If you're someone who loves meeting new people this is the job for you! Also super local as it's located on Crescent and easy going job which doesn't require too much energy this is a great job to fit some studying.

DOG Walker |

For our Chelsea House dog lovers 🐶💘 missing the love and affection from their pets this job is perfect for you! Getting your

daily steps in

and also getting to hang out with animals:

what more could you want?🥺


Remote English Speaking Representative |

This is perfect for anyone looking for an

easy,

at home(a.k.a Chelsea House😉), low-energy consuming job. The perfect balance between making some side money without compromising your studies. There's also pretty cool benefits such as discounts for gym memberships and on tickets to La Ronde 🎡…
______________________
HOUSE UPDATES
We sent out an email with move-out preparation instructions earlier this week. ICYMI 👀 here's all the info—VERY IMPORTANT⚠️ to read!!!

MOVE-OUT INSPECTION
The move-out inspection is

MANDATORY

. We need to inspect your room and apartment for any damages and missing items prior to your departure.
Book your inspection time slot through this link:
To make this process as easy as possible, we ask that you make sure everything is in its proper place at the time of inspection. Example: the sink and dishwasher must be completely empty.
If there are any damages or missing items in the shared spaces of your apartment, the cost will be shared equally by all roommates. Please don't worry, you will not be responsible for any damages that were there before your arrival. We already have this information on file 😊
IMPORTANT: If you fail to schedule your move-out inspection, you will be voiding your right to collect your security deposit.
GETTING BACK YOUR SECURITY DEPOSIT
Your security deposit will be returned via wire transfer a maximum of 60 days following your lease end date.
Please send copy of a void cheque to

info@chelsea.house

We will not be able to wire transfer the deposit without this.

Any damages or missing items discovered during the inspection will be deducted from the security deposit.
The reason that there is a 60-day delay in the processing of the refund is to minimize your cost if repairs have to be done. It will allow us to hire tradesmen for the work that needs to be done in several apartments, rather than just your own thereby cutting costs. If there any no deductions required from your security deposit, your refund will likely be processed much faster.
DEPARTURE DAY
Please be sure to

leave your key and fob on your study desk

and

take a picture as proof
Please hold on to this picture for 1 week after your departure
You will be asked to send your picture if we cannot find your key
None of your personal belongings can be left behind.
Empty

your

fridge and cupboards
Make sure everything is cleared from your

wardrobe and laundry basket
Clear

your

desk
Empty your trash and recycling
If there are any unopened non-perishable food items you'd like to leave for donation, there is a box in the office where you can leave them in. There will be an additional cleaning fee charged and deducted from your security deposit if your things are left behind.
On the bright side, you won't have to worry about moving any furniture whatsoever. Luckily, you won't be in this situation: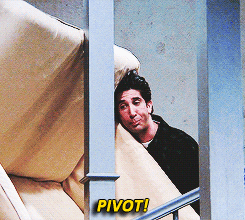 On that note, we hope that you created great memories with us!!! You will be missed and will always be a part of the Chelsea House community!

Stay classy,

Chelsea House Community Team