Get Your Green On and Let the Good Times Roll! ☘️ - CH Newsletter #59 (March 17, 2023)
Posted on :
March 17, 2023
As part of joining our private student residence, our members receive weekly updates about the community, upcoming events, developments in the student residence and any other relevant news. We've decided to post these updates on our website in order to let our visitors looking for student housing get an inside view of the Chelsea House student life!
Dear Chelsea House family,
Welcome back to the CH Show!!! 📺 - This is the weekly update to keep you abreast of what's good in Montreal, the city we love ❤️, as well as updates from your beloved student residence community 🏡 (an another benefit is this keeps parents back home jealous at all times & updated enough not to blow up your phones lol❤️🙏 ).
If it's your first time to experience this time of the year in Montreal then you're in for a treat (LOTS of it. Lol)!! 😝
This weekend the city comes alive with green decorations, live music, and traditional Irish cuisine. This is a very exciting time especially for students like you who come from other parts of the world 🌍. This week, we'll be sharing some tips and recommendations on how to make the most of St. Patrick's Day weekend while staying at your favorite premium student residence. From local events to popular attractions, we've got you covered 🫡 So grab a green beer, put on your best shamrock hat, and get ready to celebrate St. Patrick's Day ☘️ the CH way!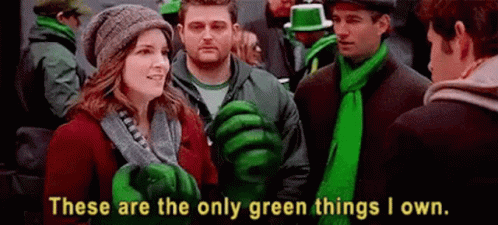 THE INSIDER'S REPORT: MONTREAL NEWS YOU NEED TO KNOW
If you're new here (which many of you are - we've added 4 new members who are coming in Fall 2023 this week!! They'll be lurking in the newsletter from here on out 😝) - the Insider's Report is where you benefit from the Community Team's local Montreal knowledge to guide you, dear CH student residence members, to what we hope is a true student housing experience. In all cases, forget the tourist traps, here's WHAT YOU NEED TO KNOW, for this week.
Attend the Mini Maple 🍁 Festival at Jean-Talon Market
Alright!
It's maple 🍯🍁 season,
CFam!!! 😍 This Saturday, Jean-Talon will be hosting a tasting circuit called
"Les Sucres au Marché Jean-Talon".
Go ham on taffy on snow, pea soup, grilled sausages, a wide array of beverages, and so much more! A number of artists from choirs, storytellers, and DJs will also be present at the event to keep the high vibe going so be sure to check it out!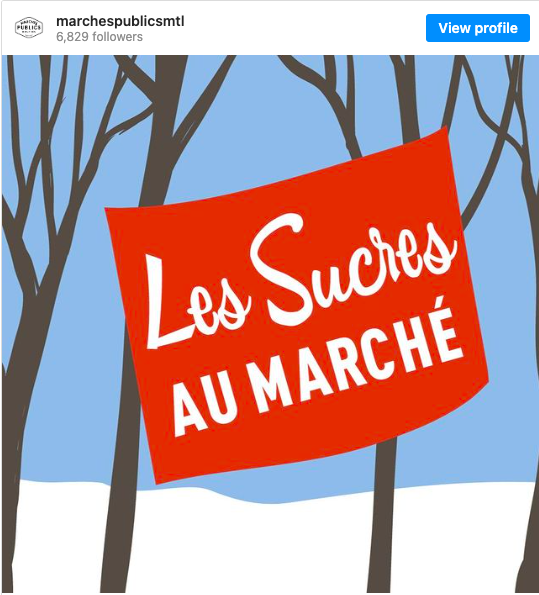 Already have plans this weekend? Don't worry 'cause
Maisonneuve Market and Atwater Market
will also be hosting similar events on the
25th and 26th
, respectively. Mark your calendars! 🗓
Try the Ice Rink Bumper Cars at Esplanade Tranquille
Once you've had your fill of maple syrup at the Maple Festival, reverse the binge and use your excess energy at the bumper cars in Esplanade Tranquille! No need to reserve and you can ride them for FREE! It will only be open from 3:30pm 'til 8:30pm so be there early 🚘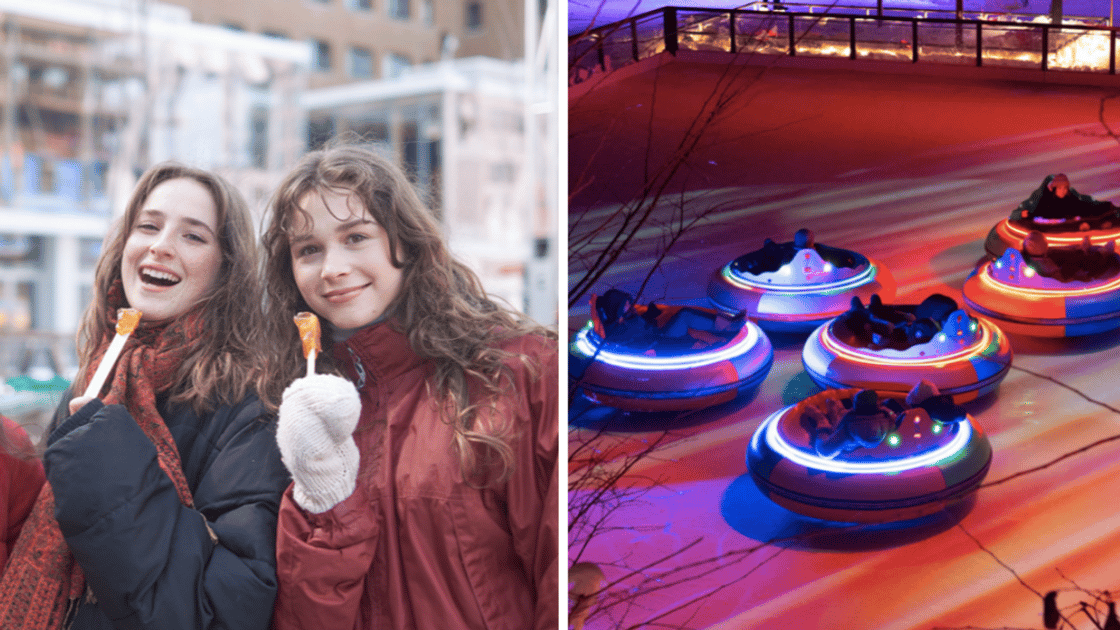 Witness Montreal's Saint Patrick's Day Parade ☘️
Cap off the weekend's festivities and join in on the fun at the
St. Patrick's Day Parade
happening this
Sunday, 12 noon
! As per usual, the route will be along
rue Sainte-Catherine
(a few steps away from Chelsea House!!). Rumor has it that this year's event will be a
"full scale parade"
similar to the ones held pre-Covid era. There's a reason why our city's St. Pat's celebration is considered one of the biggest and best in the world 🏆 Trust us when we say that you wouldn't want to miss this! 🍻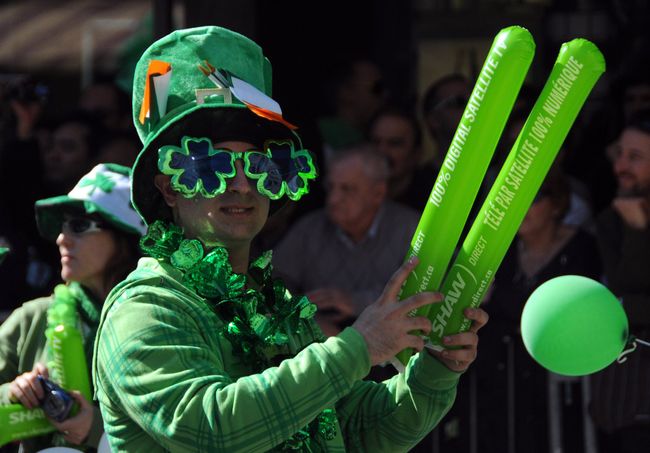 CHELSEA HOUSE COMMUNITY VIBES UPDATE
EVENT RECAP: Let's get Recruited !! CV PARTY 👩‍💼👨‍💼 hosted by the CH Team
As you all know,
Steph and Eli
hosted the CV Party at the CH Head Office with the help of the CH Events Committee 🦸‍♀️🦸‍♂️.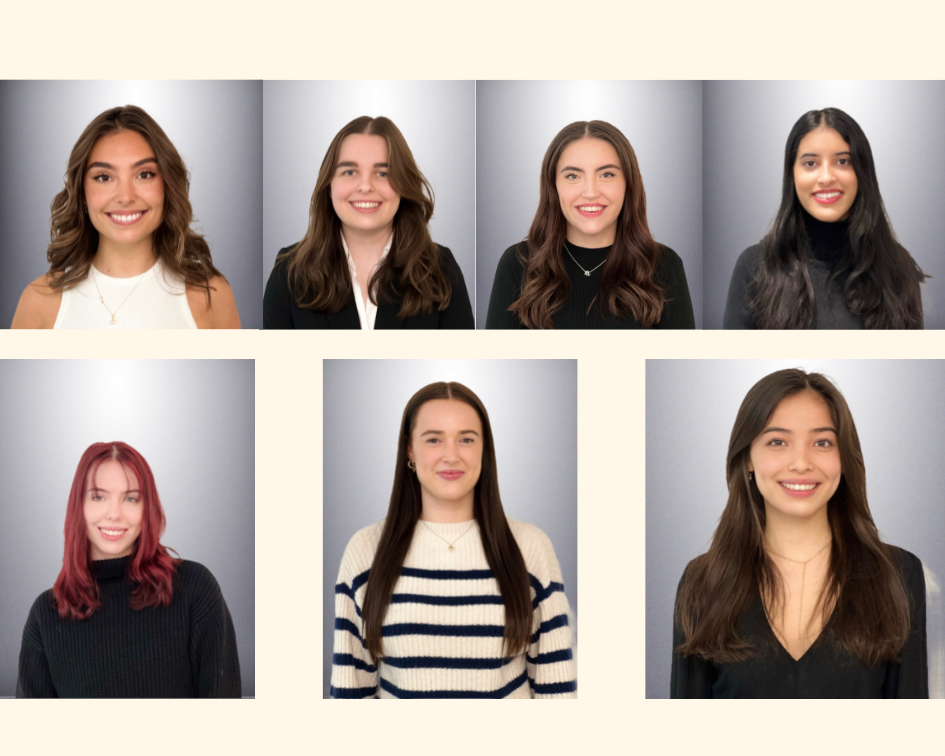 If you missed it, don't worry. We're sharing with you some of the valuable tips shared with the attendees 😉.
Start with a social media cleanup 👀
Show off your education 🤓
Use buzzwords from the job description
Use a professional email address
Formatting is key
Include relevant experience

Customize your resume

Keep it short and sweet

Reach out to recruiters on LinkedIn
Proofread, Proofread, Proofread!
Network like a pro
You can read more about these tips HERE (Read: Chelsea House's Tips On How To Write A Killer Resume 💪🏻)
ST. PATRICK'S DAY PARTY AT CH ☘️🍻
Tonight at 9pm, our very own Irish girl,
Laura
🇮🇪 and the CH Events committee are hosting a St. Patrick's Day party at everyone's fave hangout place in the residence - The CH Lounge 🍻 Fun activities, snacks, and drinks will be provided by the team BUT there's one requirement for all the attendees... you guessed it,
WEAR GREEN CLOTHES

🧑‍🎤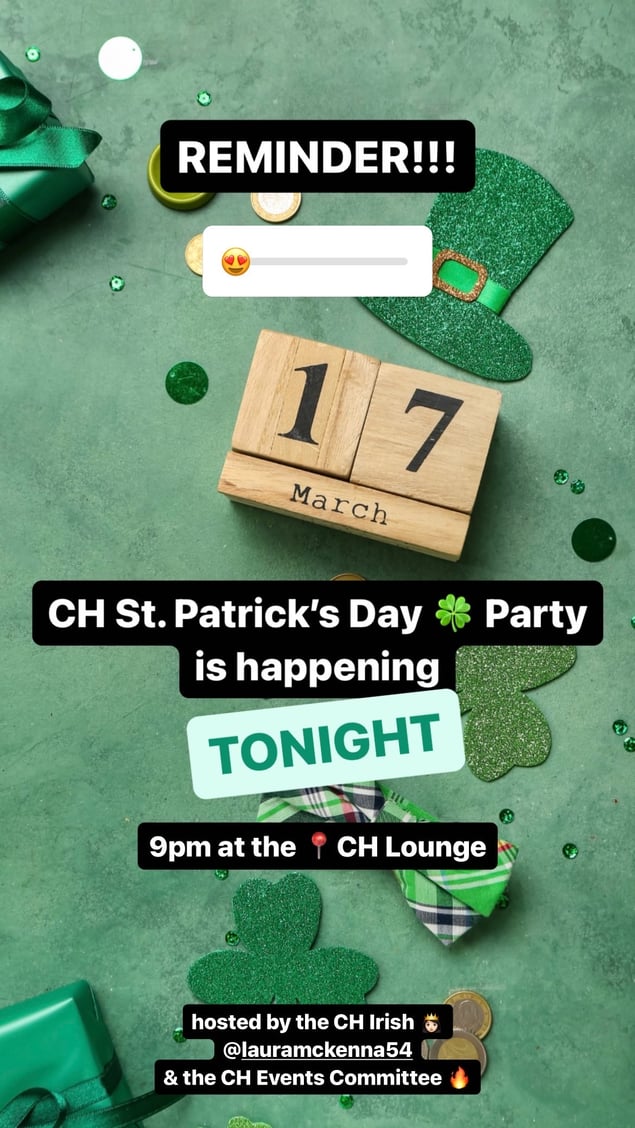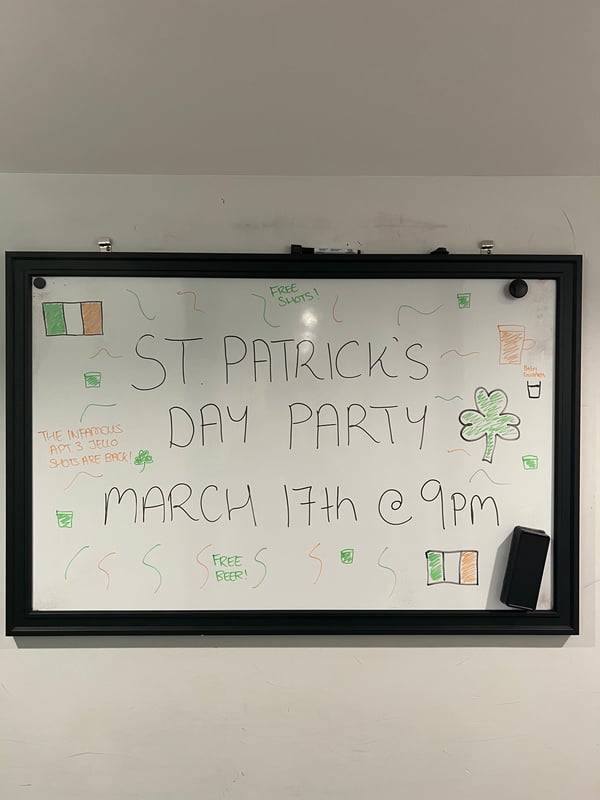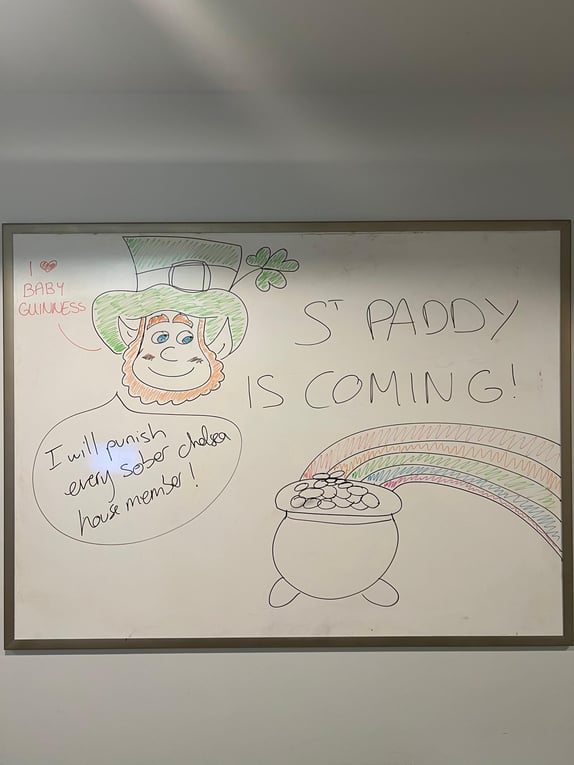 We can't wait to see your photos and videos from the event! Don't forget to tag us (@livingatchelsea) so we can share it on CH TV 📺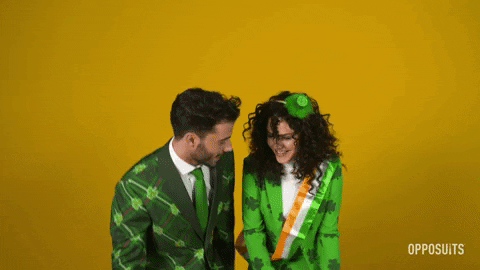 CH x SUGAR SHACK
PATRIOTIC DAY DRINKING: Montreal's iconic Saint-Patrick's day parade ☘️ is upon us!! Mark your calendars - Sunday, March 19 at noon!
Okay, all votes are in!!! CH x Sugar Shack is happening next Saturday, March 25th. WE ARE SO PUMPED!!! 🤩
The CH team will be taking our members to
Mirabel, Quebec, a 1-hour drive outside of the city of Montreal.

Sugar goodies, goat-feeding, eating maple syrup on a stick, and sing alongs on the bus ride to and back, our members will officially experience

THE ultimate Canadian experience

🥹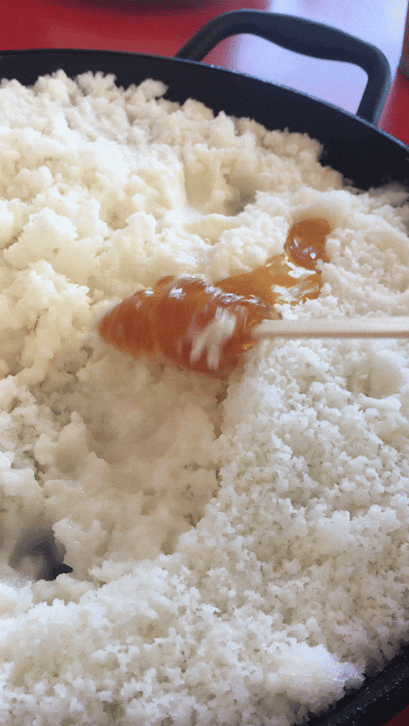 WEEKLY RECAP - Here are some snaps of what went down the past week with the rest of the fam: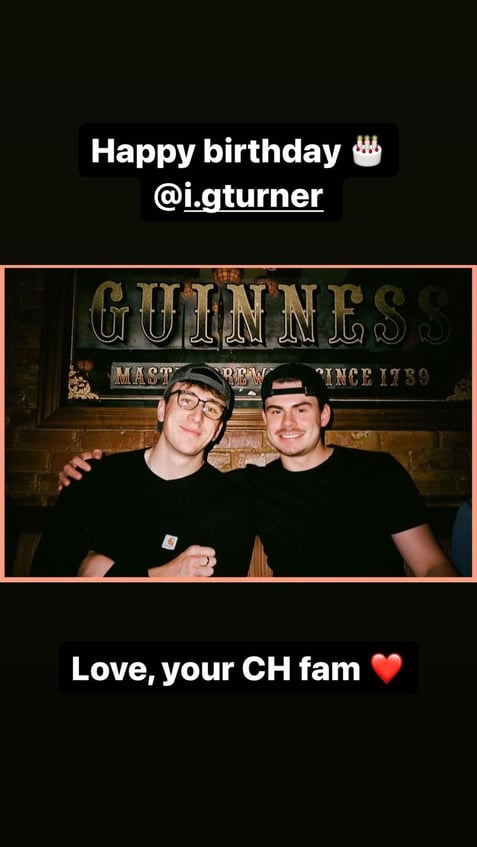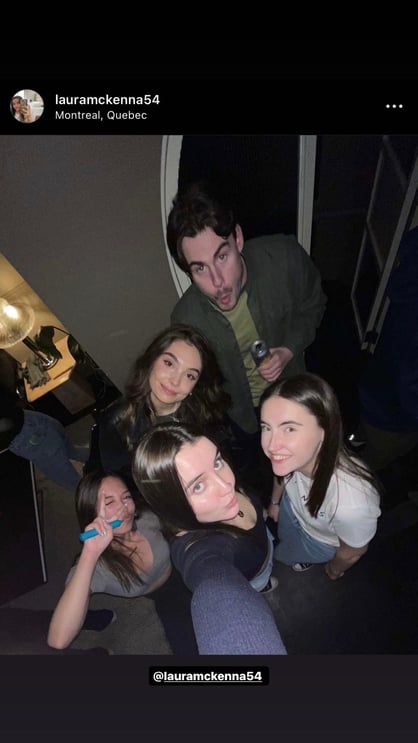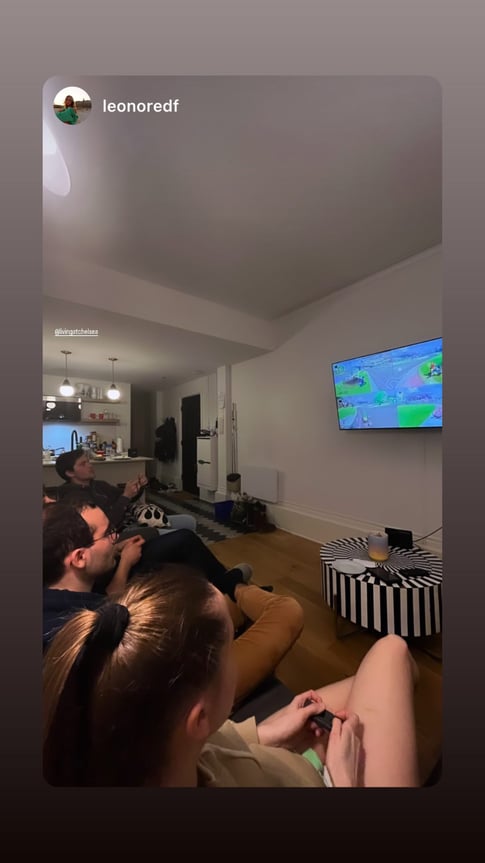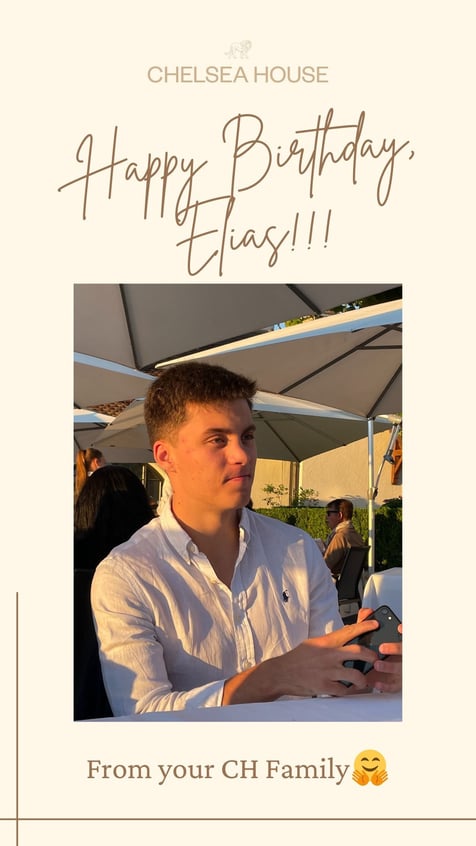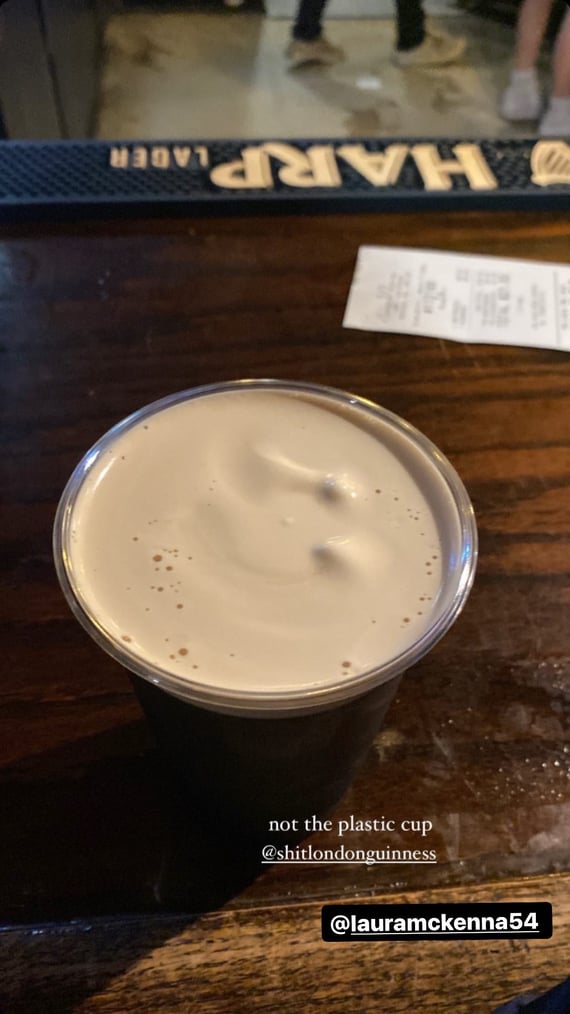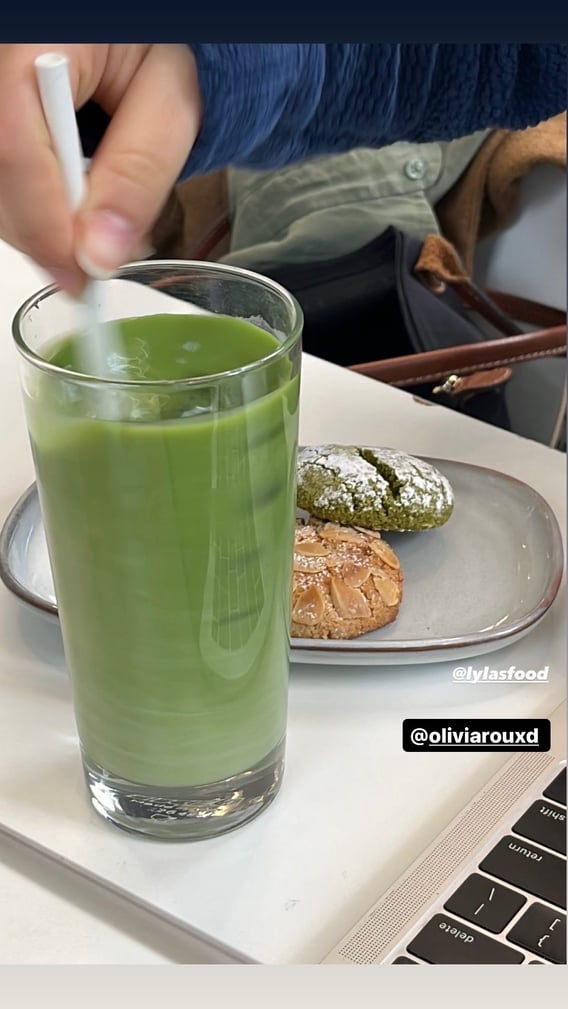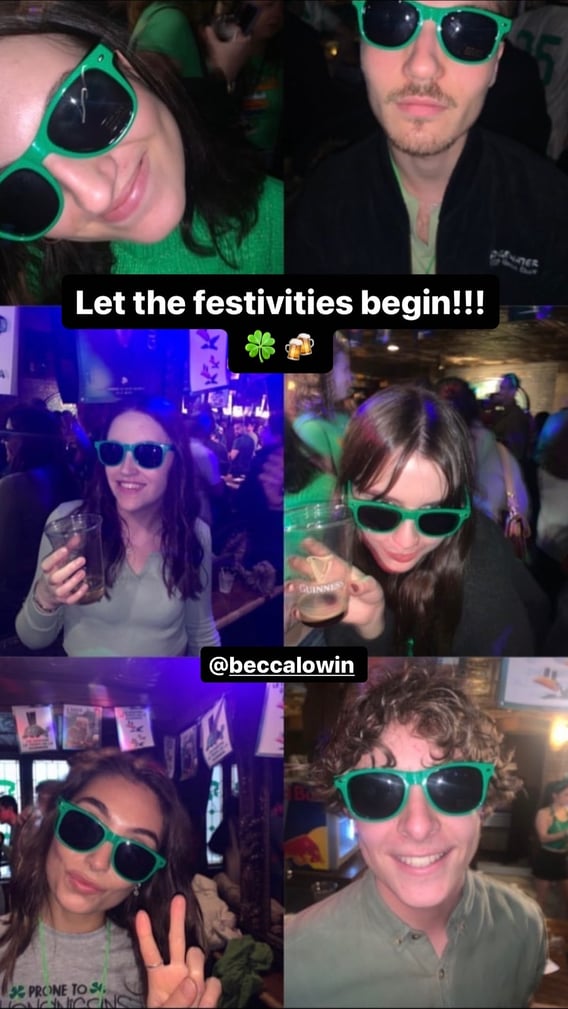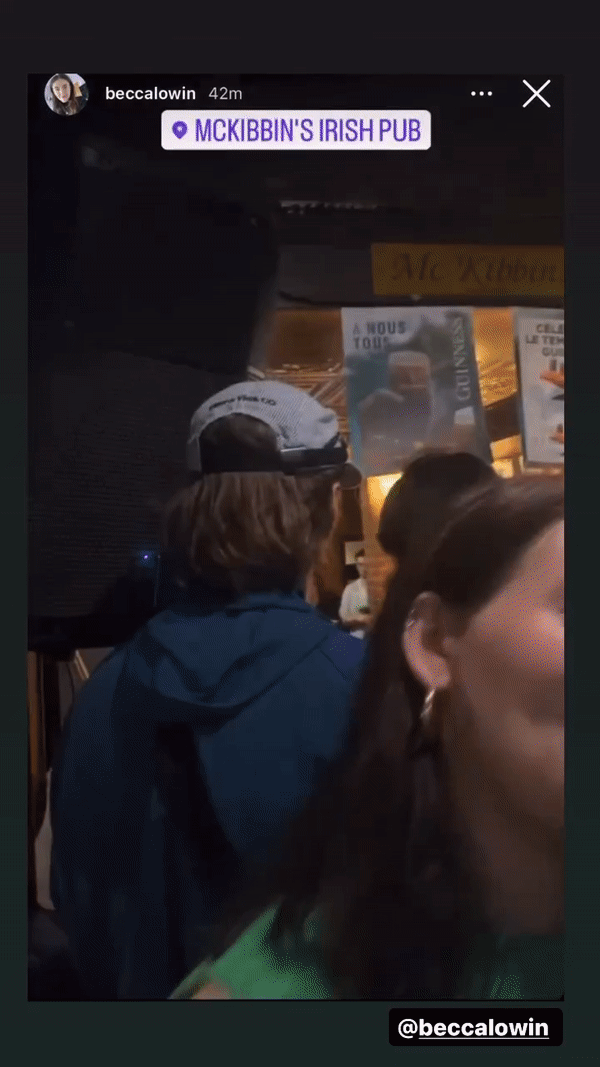 MEMBER SPOTLIGHT: ANOUK FROM USA 🇺🇸 & FRANCE 🇫🇷 (Btw we put everyone's nationality flag so you learn your flags and realize how global the CH Fam really is)
Hey, CH Fam! This week we're featuring Anouk from Boston, USA 🇺🇸 and Annecy, France 🇫🇷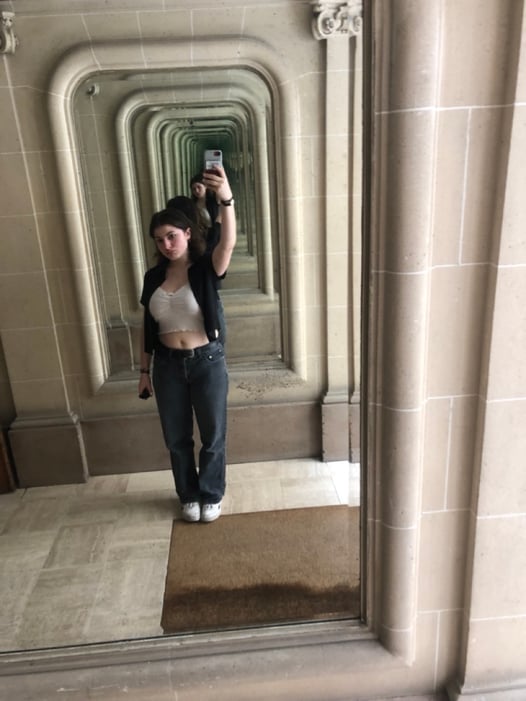 Anouk is currently taking up Psychology 👩🏻‍🏫 at Concordia University 🏫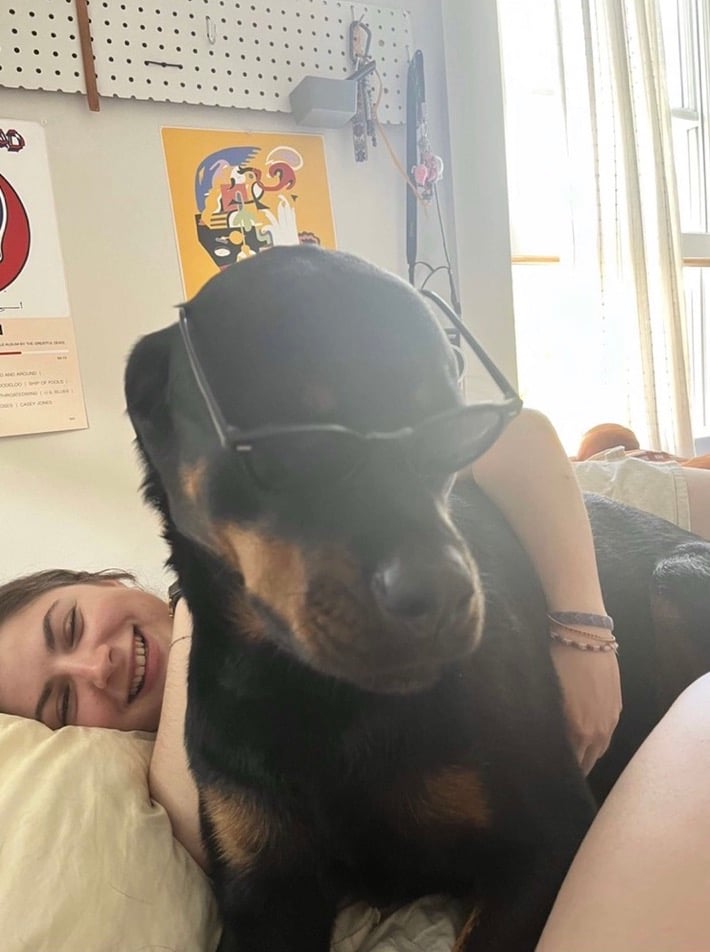 She chose to stay at Chelsea House because for its
welcoming community
that puts emphasis on
respecting every member's individuality and pushes them to grow academically and personally
🥹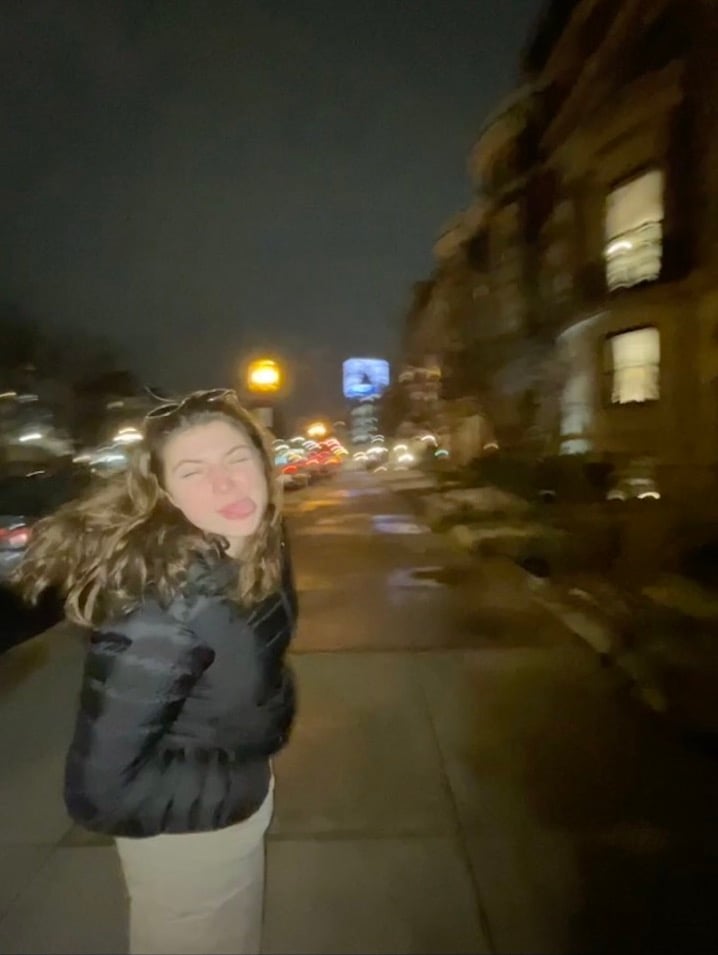 Anouk is
always down to learn or play any type of sport
. She especially
loves watching the World Cup 🏟 and Olympics 🥇
.
She's been
playing soccer ⚽️, skiing ⛷, and snowboarding
🏂 ever since she was a kid. It's a huge family thing for them to go skiing in the alps during the winter ❄️ as well as hiking during the summer ☀️. Apart from these, she has also played
basketball 🏀, tennis 🎾, volleyball 🏐, escrime 🤺, and karaté
🥋 over the years.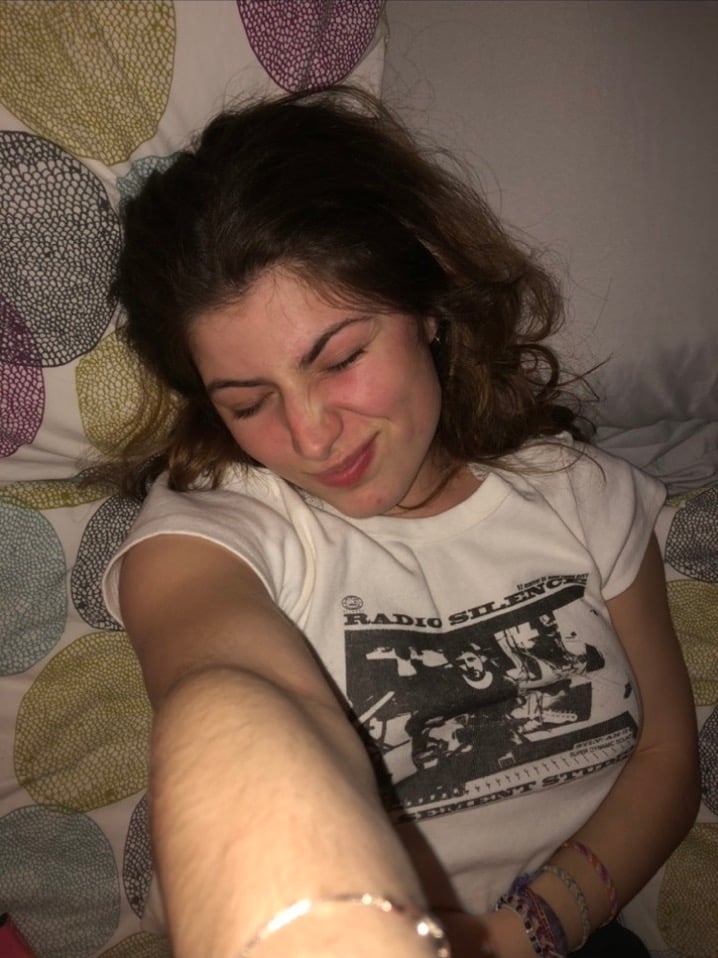 When she's not busy with school and sports, she also
likes spending time outside
, whether going on
camping trips 🏕 or a road trip 🚗, watching the sunset 🌅 or stargazing
🌌. She's also
into drawing ✍️ and loves art
🖼 in general, as well as
photography
📸.
She is best described by those close to her as someone who is
creative and free-spirited 😊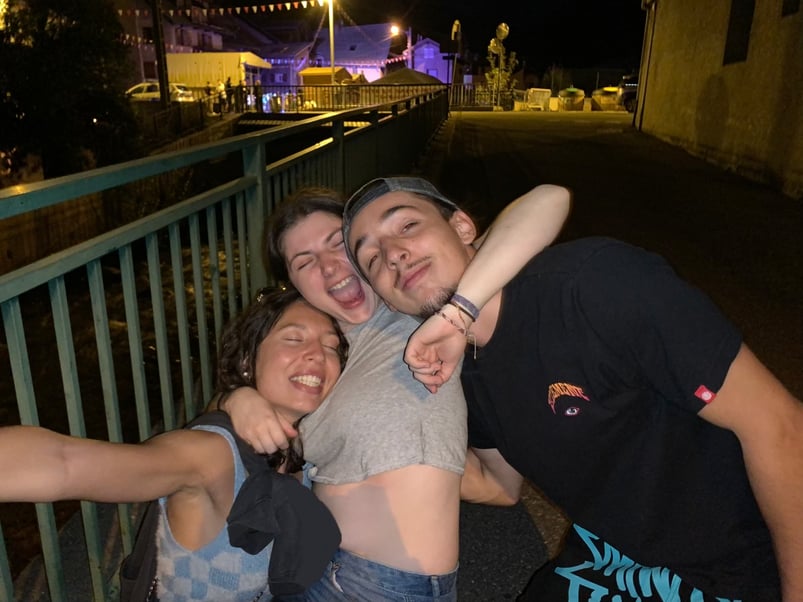 We are so happy that you are a part of the Chelsea House family, Anouk!!! 🤗
SHOW ME THE MONEY!! THE STUDENT JOB BOARD FOR SOME PART-TIME CASH $$$
Social Media Coordinator @ Montréal en Histoires |

If you are bilingual (FR and EN) and in search of a paid internship opportunity, you might wanna check out this job post! As a social media coordinator, you will be in charge of answering queries, assisting in preparation of brochures, reports, newsletters, etc. as well as coordinating events and promotions among other tasks.



Barista @ Italimenti |

If you are someone who prefers working in the frontline and having direct interaction with customers then this is the perfect part-time job for you. Tasks are pretty straightforward-- prepping and packaging food, taking orders, serving customers, etc. Ability to communicate in both FR and EN is required.





Airport Customer Service / Ramp Agent @ Delta |

The company is looking for people who will be able to help make their customers' travel experience as smooth and pleasant as possible. If hired, you will either be assigned as a Ticket Agent, Gate Agent, or Baggage Handler/Ramp Operator. Check out the job post on the link below for the specifics of each role. A Canadian drivers license and good command of the EN language is a MUST.



HOUSE UPDATES
We're on the last stretch of this semester, CH Fam and our
Back-To-School-Promo
will be ending
SOON
! Don't miss this chance to earn some extra with very little effort. Time is ticking!!! Again, here's the
updated criteria
for new referrals:
Your referral has to be a first time Chelsea House Member.
Your referral has to go through the usual Chelsea House application process and be accepted as a Member for a period of at least one semester (6-month contract).
Reward for each successful referral:
$500 prepaid visa card - 1 year signed lease
$250 prepaid visa card - 1 semester signed lease
Appealing offer, is it not? Quick! Send us your referrals now before the offer ends !!!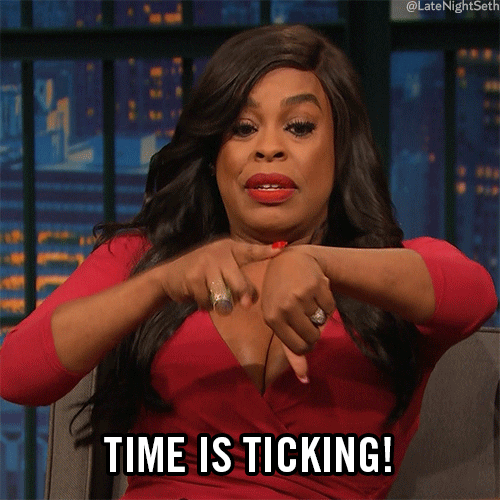 By now, a member of the team should've already reached out to you about your plans for the next school year. If you still haven't decided,
do it FAST ⌛️.
Note that we can only hold your slots for a
limited time
as we are already getting a ton of applications from new potential members.
Feel free to reach out to a member of the CH team if you have more questions regarding the renewal process and we will be happy to assist you 🙏🏻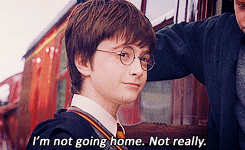 Are you enjoying your Chelsea House Experience so far?
It would mean the world to us if you could take a few minutes to share with us your thoughts (check out the link below).
Alright, that's it for now!
Stay Classy,
The Chelsea House Community Team
Missed last week's Newsletter? We got you! 😉 Click here.