The Party Never Stops in MTL 🔥 - CH Newsletter #52 January 27, 2022
Posted on :
January 27, 2023
As part of joining our private student residence, our members receive weekly updates about the community, upcoming events in Montreal, developments in the student residence and any other relevant news. We've decided to post these updates on our website in order to let our visitors looking for student housing get an inside view of the Chelsea House student life!
Dear Chelsea House family,
Welcome back to the CH Show!!! 📺
How's it going CH Fam? We know that winter life has been pretty nasty the past couple of days but in our opinion, albeit unpopular, weathering through this time of the year in our beloved city of Montreal turns you into real Montrealers 😜
Don't let the icy wind 💨 and snow ❄️ dampen the vibe tho 'cause we've rounded up some pretty amazing activities you can do to liven up your weekend because as we always say, the party never stops in Montreal 🍁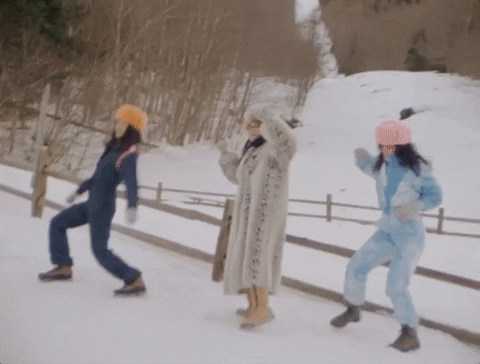 THE INSIDER'S REPORT: MONTREAL NEWS YOU NEED TO KNOW
Have brunch in an outdoor bubble dome 🍽
Enjoy a
fancy

and unique dining experience
at Terasse William Gray. Their 3-course brunch is priced at
$55 per person
and you need to be at least a party of 4 in order to book a
reservation
. Apart from the good food and special setting, you will also be able to enjoy an
amazing view of Old Montreal
including the famous landmarks of
Place Jacques-Cartier, the St. Lawrence River and Montreal's ferris wheel
.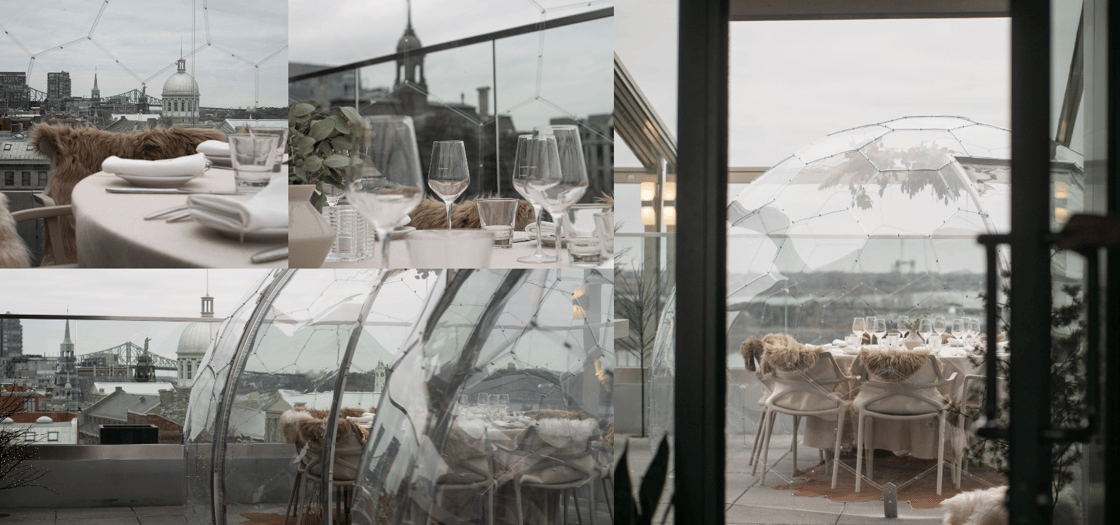 Have an electrifying evening at Igloofest's after parties 🎉
We know some of you have already been to the famous
Igloofest 🪩
(yes, we've seen the photos on IG 👀) but did you know about the afterparties happening downtown and Old Montreal? Head over to one (or all 🤭) of the
Après-Ski events
below and spend an extended night of dancing with the gang!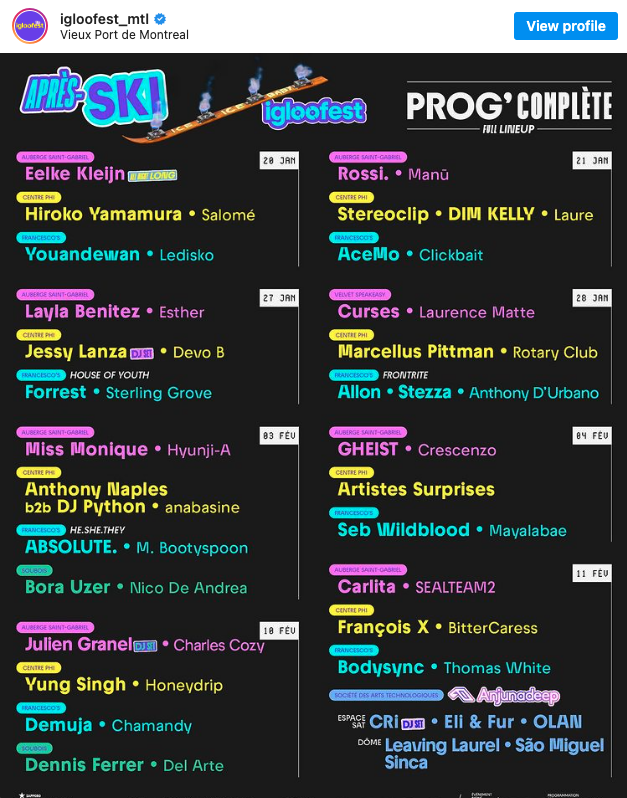 K-Pop and K-Drama fans, rejoice! 👩‍🎤🧑‍🎤
This one's for our
CH K-Pop and K-Drama fangirls
and boys (again, yes, we read your roommate matching questionnaires. lol) 😉 We know the struggles of buying K-merch -- expensive shipping fees, limited stocks, delayed shipments, etc. Worry not because this weekend, a Montreal store is opening right here in Montreal which will make it easier for you to score those much-coveted
albums 💿, magazines 📕, concert light sticks 🔦
and so much more!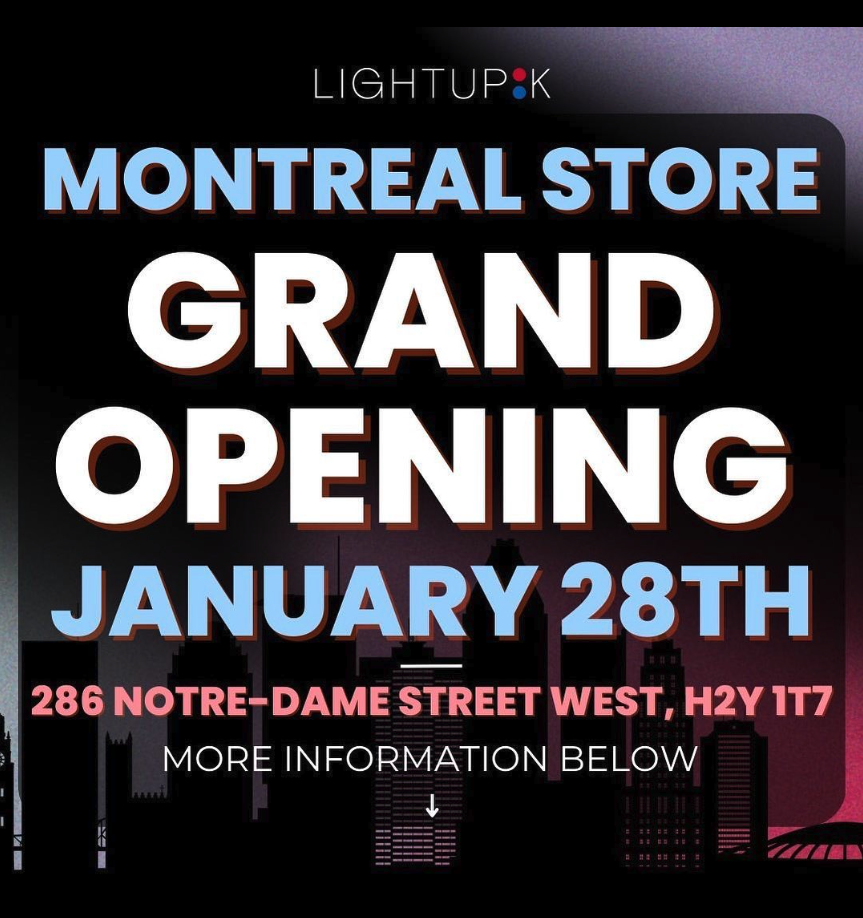 CHELSEA HOUSE COMMUNITY VIBES UPDATE
The much-awaited CH Monthly Giveaway has finally resumed! Our first giveaway this year is everyone's favorite
HABS TICKETS 💥🏒
for Thursday's game with the Detriot Red Wings.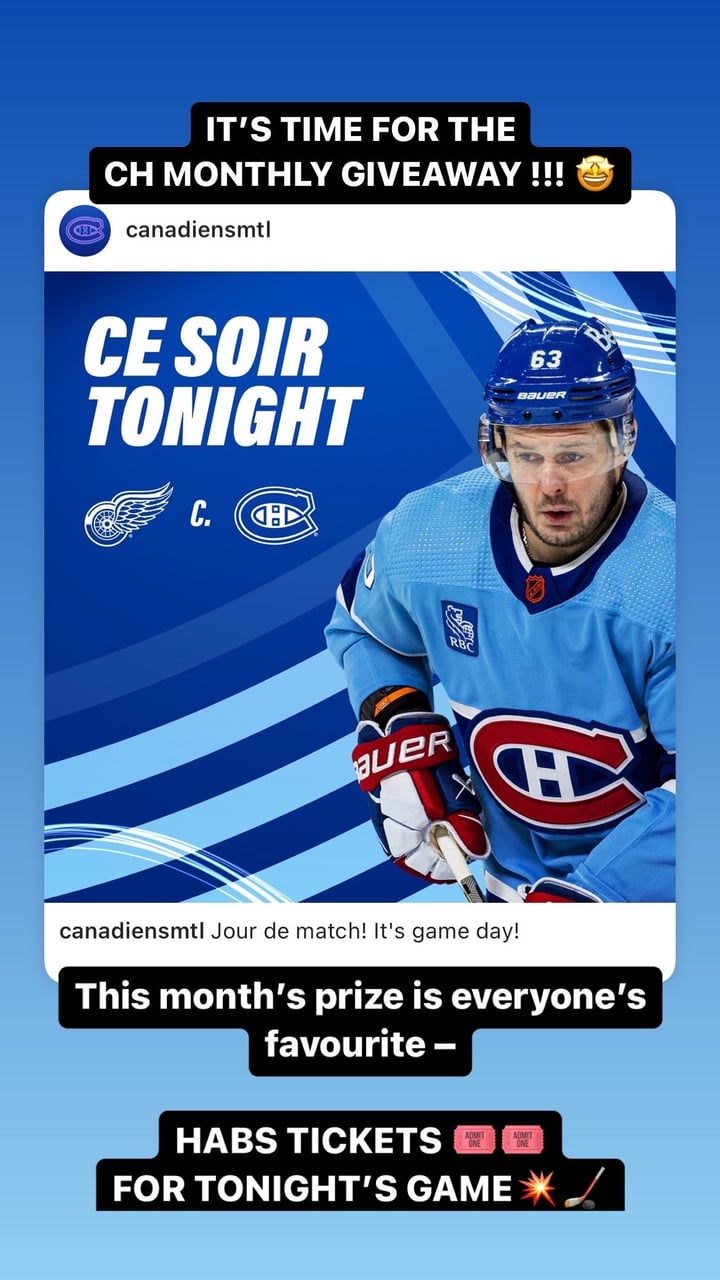 Our first winner 🏆 for 2023 is one of the most active members of the student residence community,
Olivia 🇬🇷.
Of course, it goes without saying that it pays to always
participate in our activities
(IG/newsletter/blog content contribution, hosting activities, etc.) 😉 If you haven't read Oli's blog post yet, please do check it out 👉
Student Top Picks: Grocery Stores Edition
.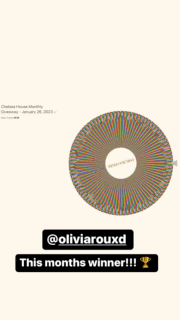 Unfortunately, Oli 🇬🇷 already had plans for the night so she willingly gave up her tickets to another member of the CH student residence 🎟🎟 , which led to an exciting turn of events 🤣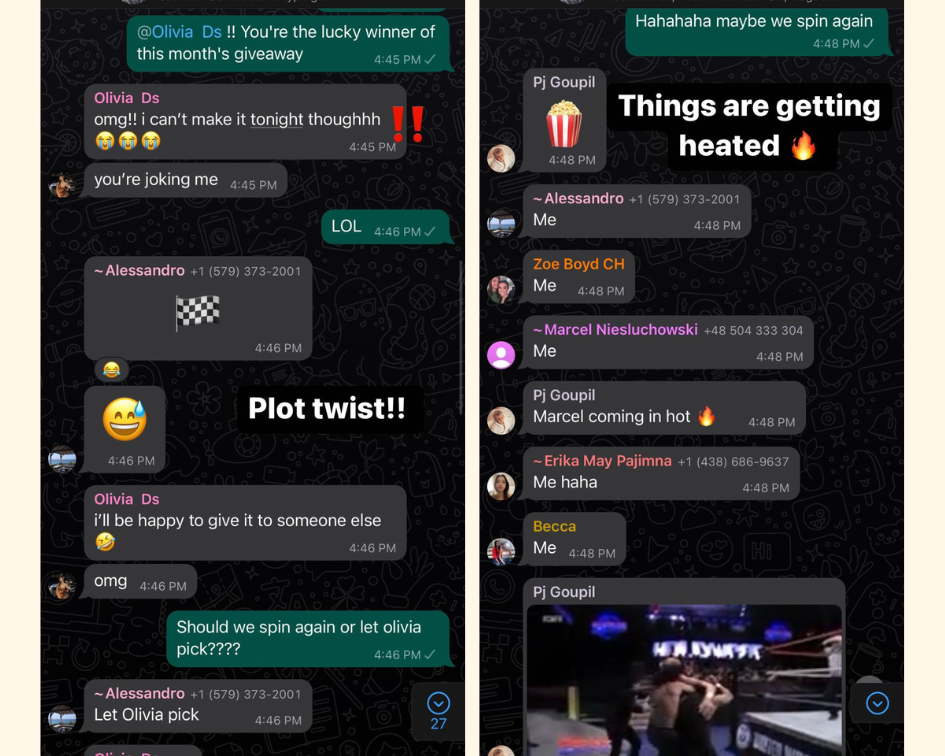 Let's just say things got heated 🔥 and among the CH Habs Ticket-grubbers, the ultimate winner was...
Maxime Bosmans 🇫🇷🇧🇪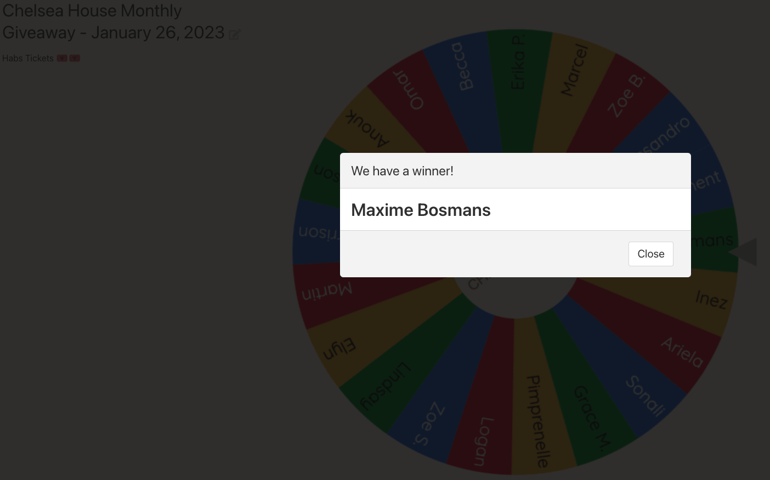 Congratulations, Maxime 🇫🇷🇧🇪 !!! 👏🏻
Here's a few snaps of him enjoying last night's game 🥅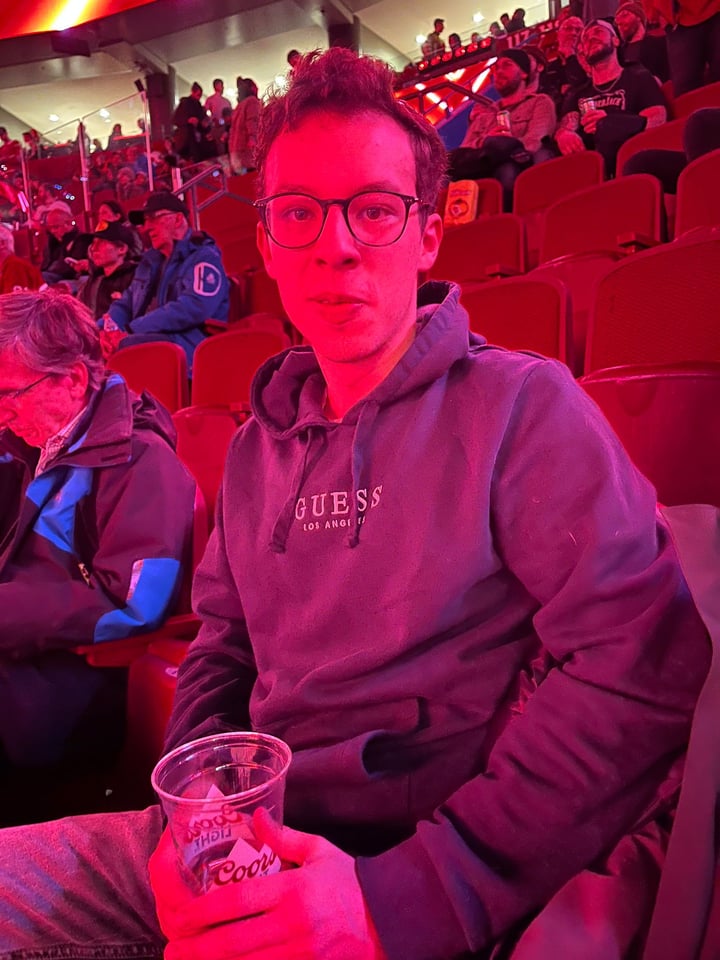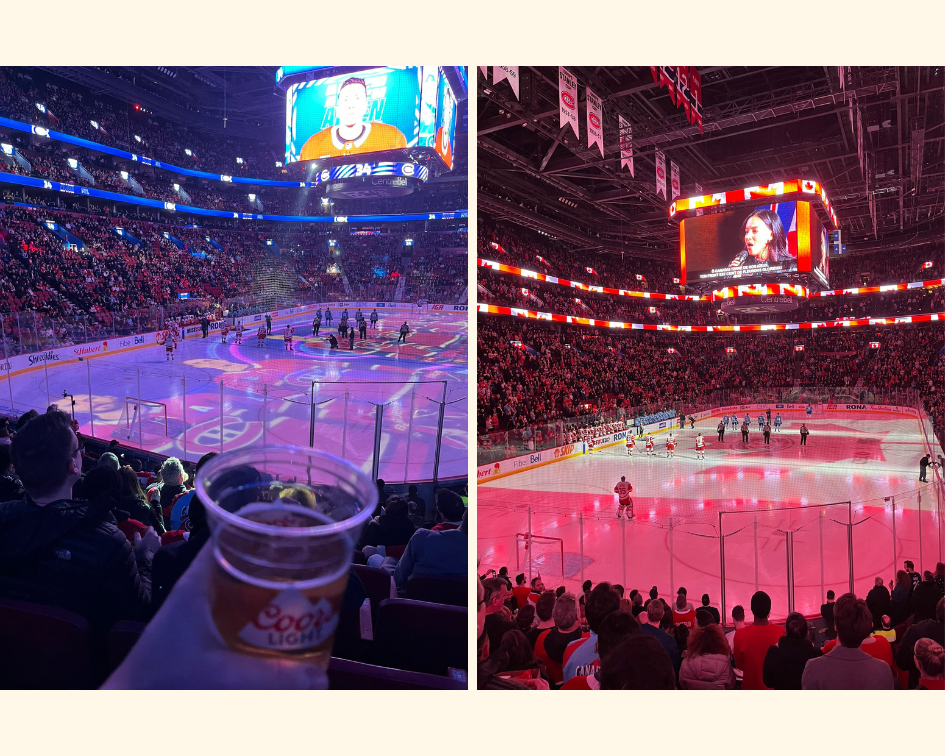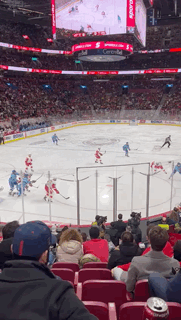 UPCOMING EVENTS:
Patato Party 🥔 hosted by Ilias 🇫🇷 and the CH Event Committee 💪🏻
Tonight, the very first event hosted by the CH Event Committee is happening at the
CH Lounge
thanks to Ilias 🇫🇷 We're excited to see the updates from our on-site correspondents 📷🎥. Do tag us in your photos and videos
@livingatchelsea
so we can update those who weren't able to make it to the event as well as mom and dad back home 🙏🏻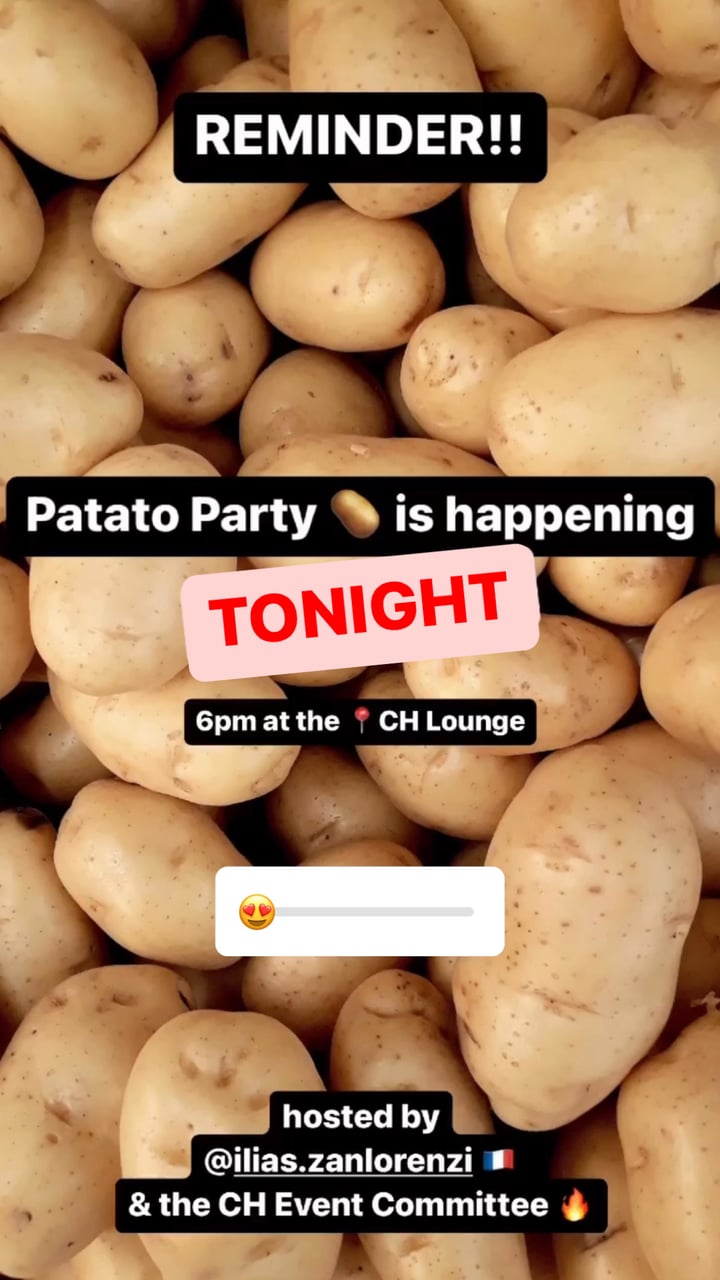 Saturday - Lucas Lima's 🇫🇷 Party at the CH Lounge
Tomorrow evening,
Lucas
🇫🇷 and a few of his friends will be having a party 🎉 at the CH Lounge. If you're in the residence, feel free to drop by and mingle with his buddies 😁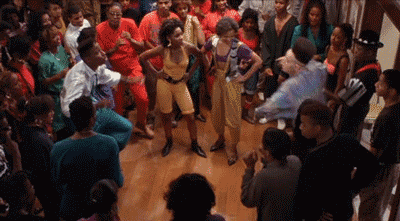 As we've mentioned in the previous newsletter,
your
CH Event Committee
has convened last week and we'd like to share with you some of the activities scheduled in the coming weeks:
If you have any suggestions, again, feel free to reach out to any of the committee members (
Ilias 🇫🇷, Laura 🇮🇪, Maya 🏴󠁧󠁢󠁳󠁣󠁴󠁿, Becca 🇬🇧, or Zoe
🇦🇺) so we can include it in the activity calendar 🗓
WEEKLY RECAP: Here are some snaps of what went down the past week with the rest of the fam: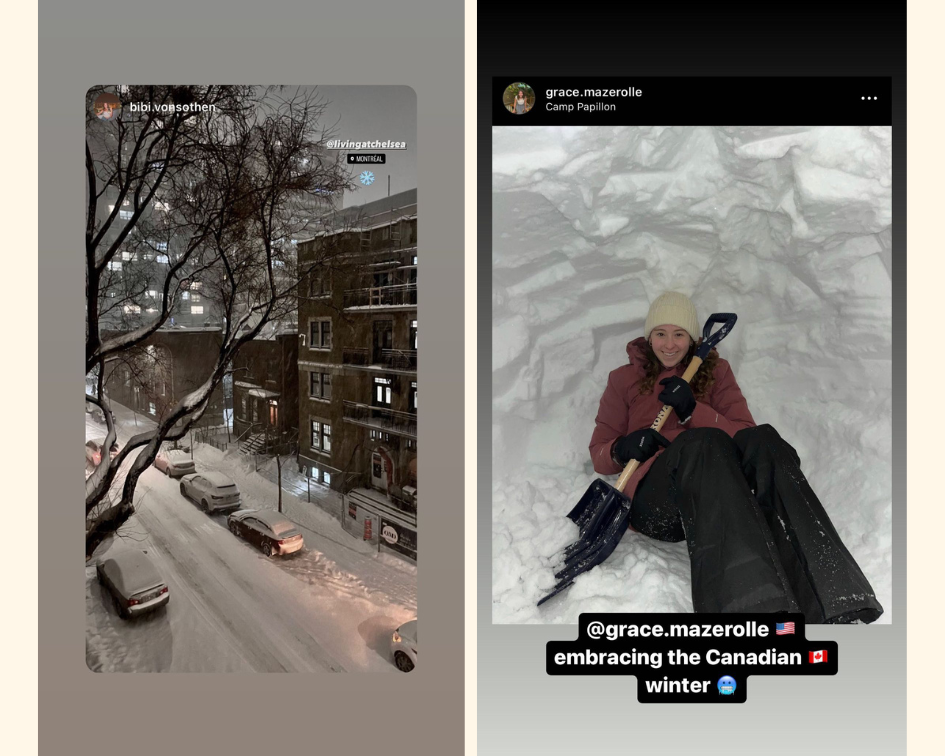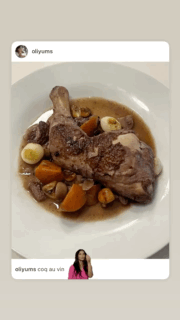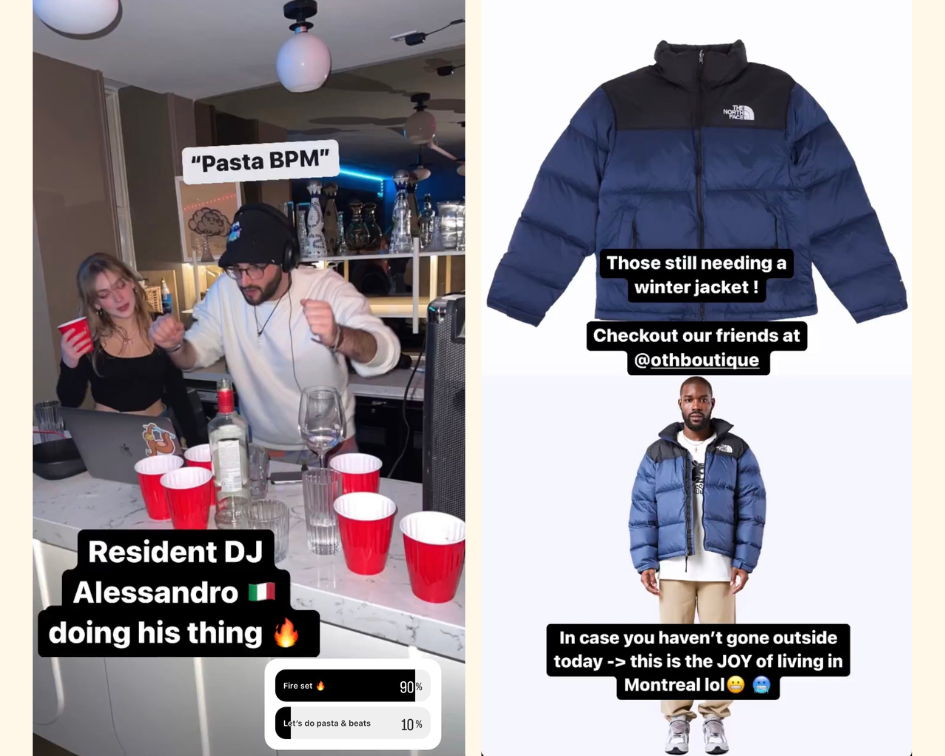 MEMBER SPOTLIGHT: OCEANNE FROM MAURITIUS 🇲🇺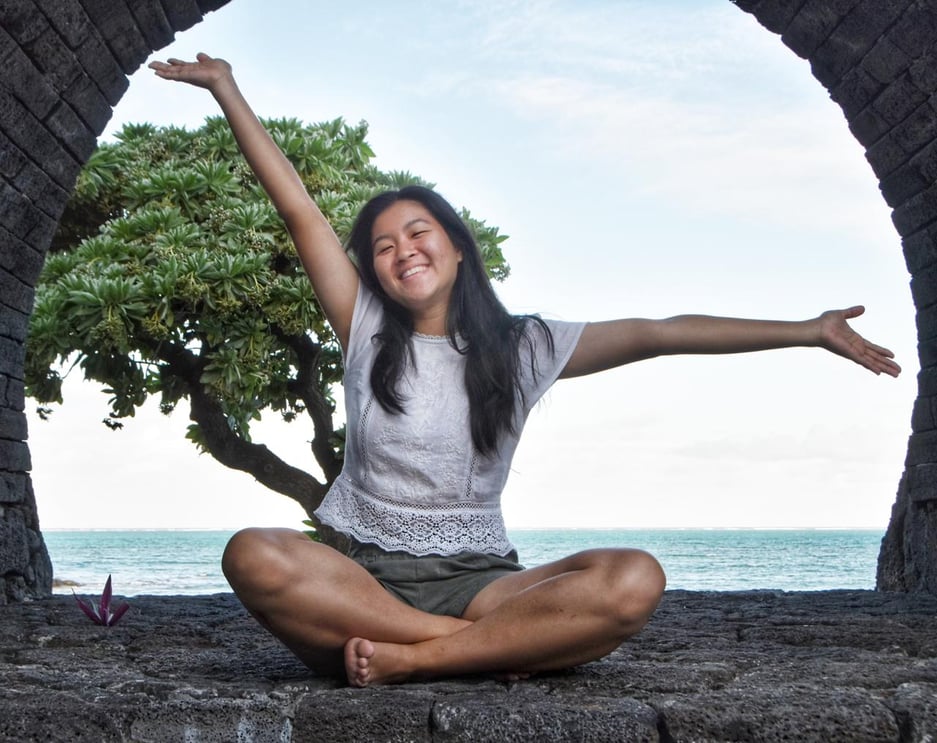 Hello, CH Fam! This week's spotlight is on
Oceanne from Quatre-Bornes, Mauritius
🇲🇺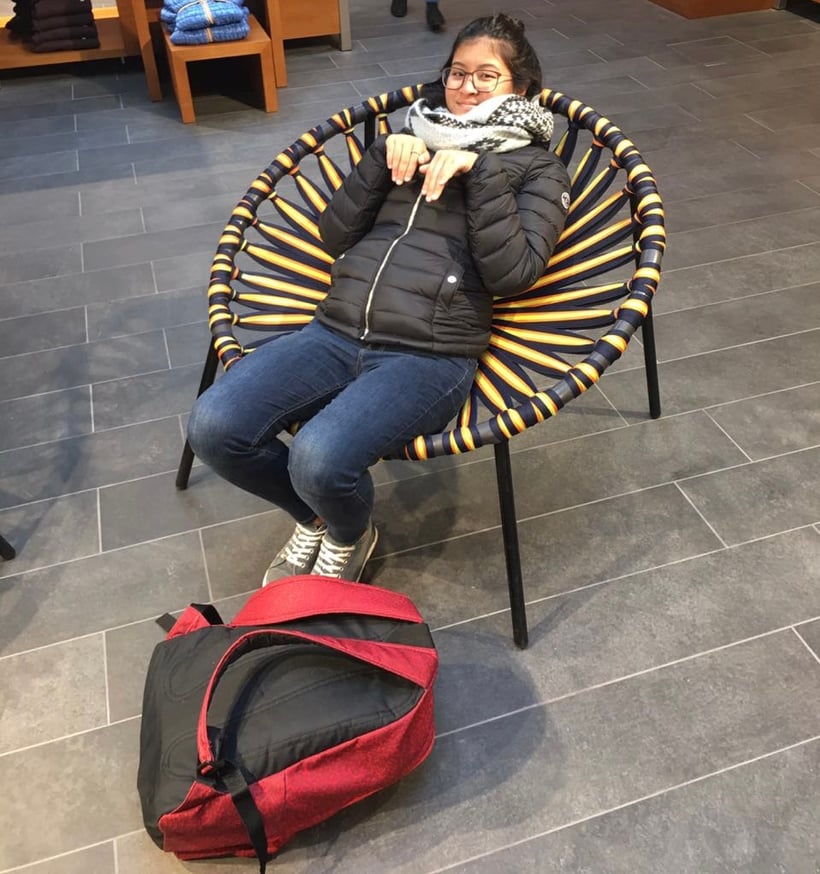 She belongs to the JMSB Faculty of our neighbor, Concordia University 🏫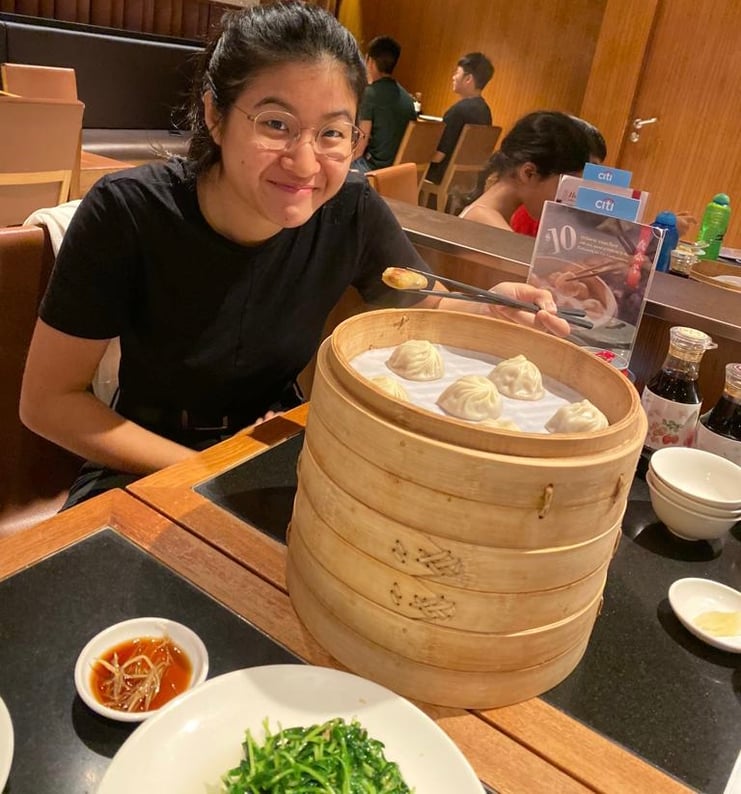 She enjoys painting 🎨 & drawing ✍️, playing volleyball 🏐 , baking 👩‍🍳, going out with friends 💃, discovering new places to eat 🍽 , and sleeping in 🛌.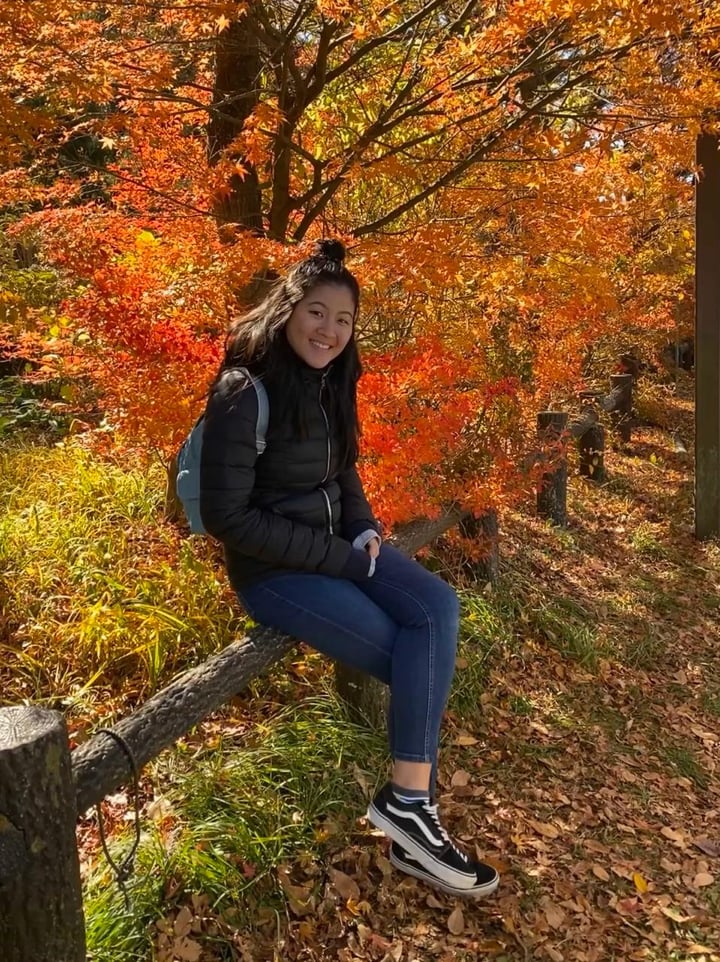 She is also very much into
skincare 🧖‍♀️
,
working out 🏋️‍♂️
,
photography 📸,
and watching
Korean dramas and anime 📺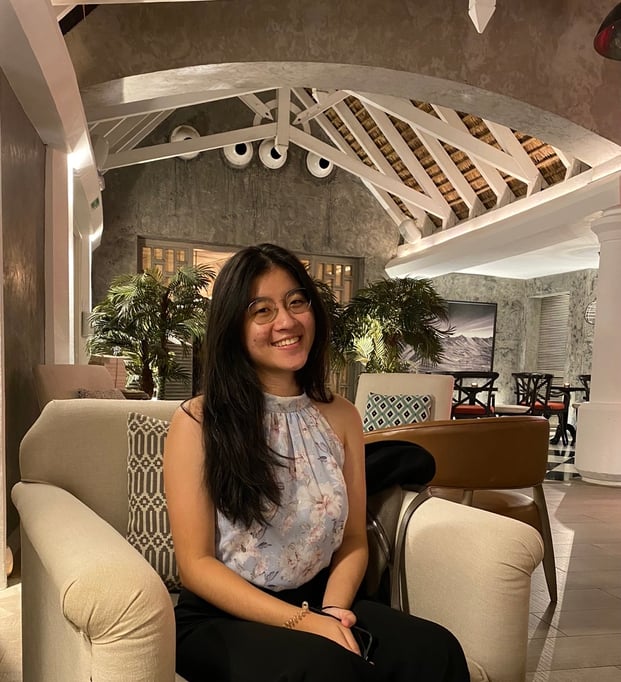 A

supportive, friendly, easy-going

young lady, Oceanne perfectly fits in the Chelsea House community!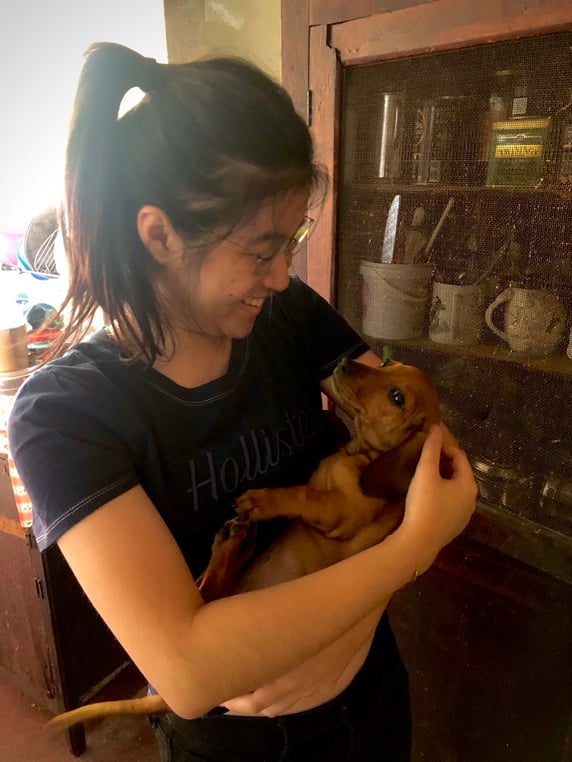 SHOW ME THE MONEY!! THE STUDENT JOB BOARD FOR SOME PART-TIME CASH $$$
Tutor @ Tutored by Pro |

The company is looking for a tutor who can teach Mathematics, French, Sciences, or English. It's possible that you will be helping students in the subjects and school levels of your choice. Most importantly, schedule is 100% flexible according to your availability and your needs.



Part-time Crew Member @ McDonald's |

Are you looking for a part-time job with a flexible schedule that will give you enough time to study and have fun with your friends? This might be the perfect job for you! If hired, you will also get

50% off McDonald's across CANADA.



Club Lounge Server @ Mariott International, Inc. |

This multinational company is looking for people who can deliver a wide range of services to make sure that guests enjoy their meal. Whether setting tables, communicating with the kitchen, interacting and serving guests, or cleaning work areas and supplies, makes transactions feel like part of the experience.



HOUSE UPDATES
Last week, some of our members had a get-together at the CH Lounge. Unfortunately, the next day our beloved housekeeping team reported that the area was left in an
unacceptable
state.
As much as we love seeing you enjoy with your fellow members and non-CH friends, we'd like to remind you of the following guidelines when using the CH Lounge:
1) Quiet hours
We've already stated this before and we know that we sound like a broken record but for the benefit of our new members, please be reminded that
you must be respectful of your fellow members
.
Noise
needs to go
lowered
past
11pm during the week and 2am during the weekend
.
This is to help the others who have exams, jobs, classes to rest and not be disturbed by your fun times.
Fines start at 25$ per person
for first infraction and double for each subsequent infraction.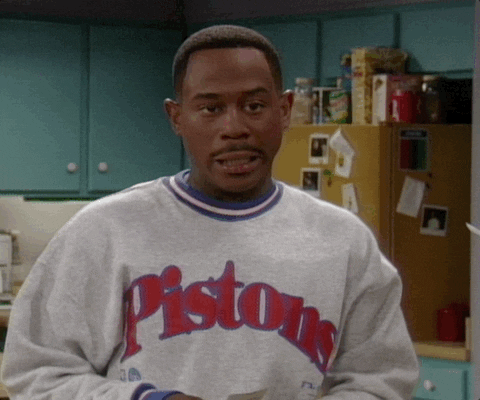 Trust us when we say that
we absolutely hate doing this
but won't hesitate as it's coming from those who need rest that they can't get any right now.
Remember we all share the same building so the
enjoyment of it really depends on all of you.
2) Cleanup & breakage
Again, it needs to be restated -- we expect you to
clean up after yourselves
during and after a party.
It's impossible for us to police who's friend breaks a table and who leaves behind their popcorn and soda from every activity.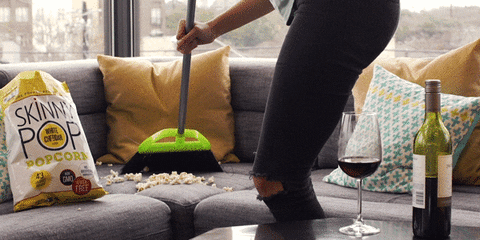 Long story short,
clean as you go & own up if something is broken
.
Needless to say, warnings and fines will be issued.
Our new whiteboards are up! Gracias, Oscar and Steph 🙏🏻 for taking care of the installation! Check it out to see the upcoming events and the current month's birthday celebrants 🎂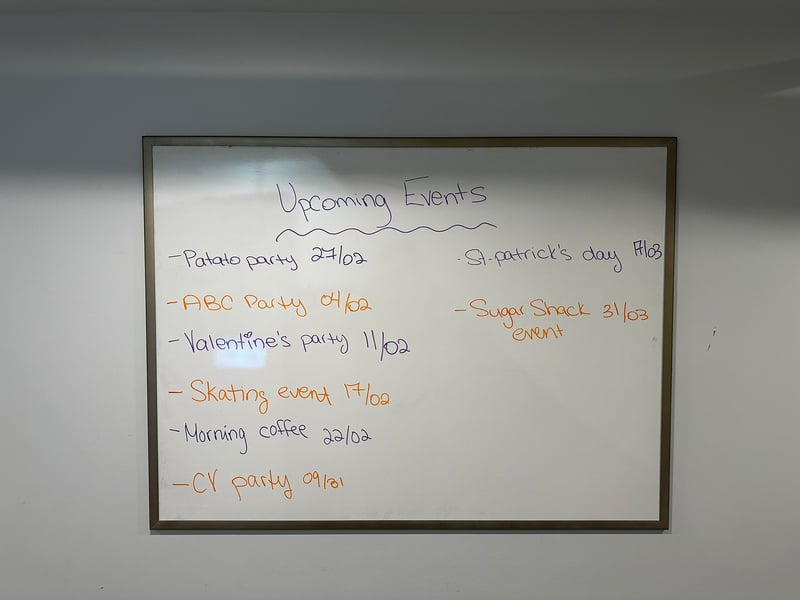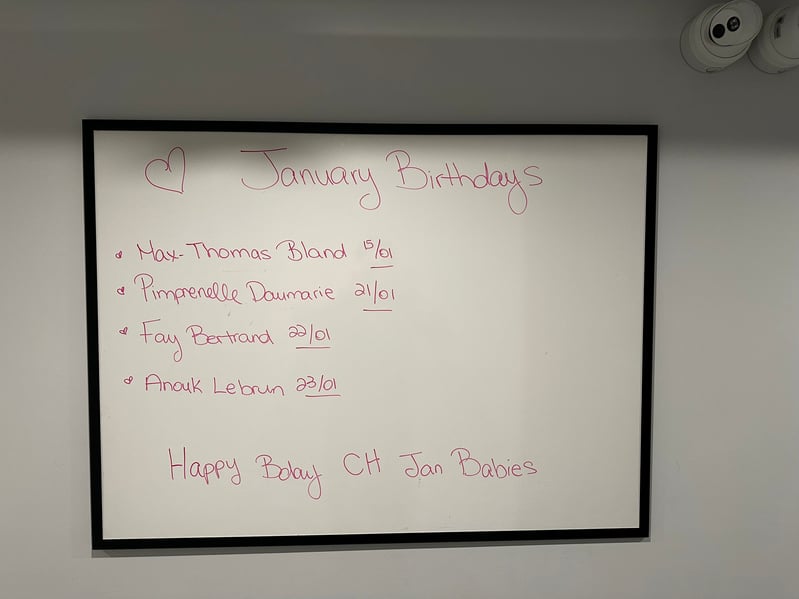 Oh, and have you seen the
new poster 🖼
that we put up in the office? Thanks to our former member
Laura Walter
🇫🇷 for the amazing work! 🥹
We will be decorating the CH hallways with more artworks from our members, so if you have any pieces you wish to be included, please reach out to
Bella 🇬🇧
and
Steph 😁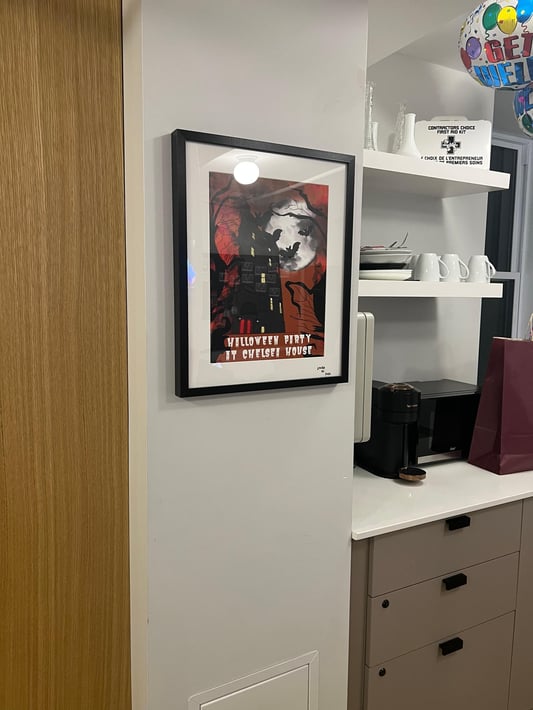 Are you enjoying your Chelsea House Experience so far? It would mean the world to us if you could take a few minutes to share with us your thoughts (check out the link below) about Montreal's first premium student residence.
Alright, that's it for now!
Stay Classy,
The Chelsea House Community Team