You're almost all here :) Turnover Season! CH News #32 August 27, 2022
Posted on :
August 27, 2022
As part of joining our private residential community, our members receive weekly updates about the community, upcoming events, developments in the student residence and any other relevant news. We've decided to post these updates on our website in order to let our visitors looking for student housing get an inside view of the Chelsea House student life!
Dear Chelsea House Members,
Fall school year preps are in full swing! Already in the city but don't know your way around the Montreal? Still back home and curious about what's waiting for you at Chelsea House? Fret not! Your favorite gang's back to give you your
much awaited inside scoop
😉
THE INSIDER'S REPORT: MONTREAL NEWS YOU NEED TO KNOW
Calling all Chelsea House fashionistas!!! 👗 👔 This weekend, Quartier des Spectacles will transform into a catwalk with

Dress to Express At Mode + Design Festival. Various Canadian designers will showcase the latest fashion trends this season. Musicians and dancers will also be performing during the event. New school year = new wardrobe 😉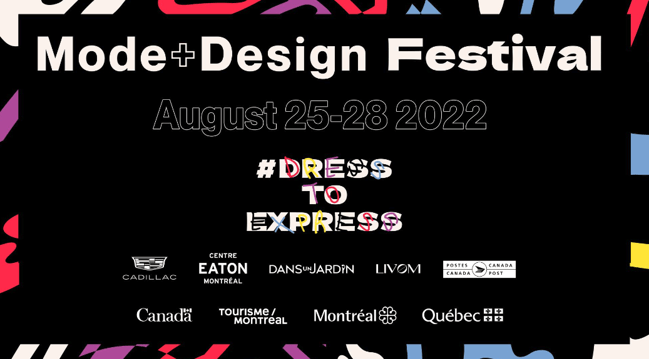 Don't miss out on this weekend's festivities at rue Wellington, Verdun! Witness over 20 FREE puppet shows and take some photos with GIANT puppets while exploring
"
the coolest street in the world
"
—
Promenade Wellington.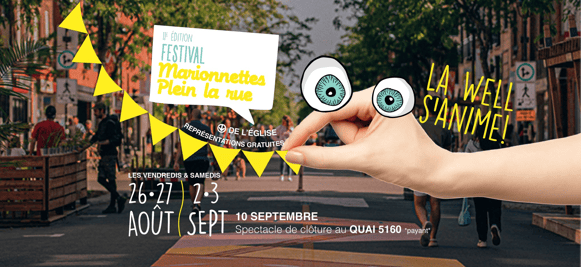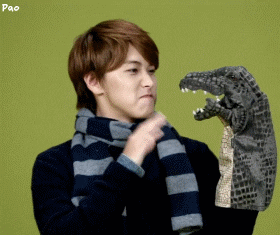 This Saturday,

the historic

Mckibbins Pub

will celebrate its

25th year in business! To commemorate this momentous occasion, they're going back in time and to treat their customers with a price rollback on their wide collection of beers (all the way to 1997)!!! 🍻 While you're there check out their collection of authentic pieces from Ireland 🇮🇪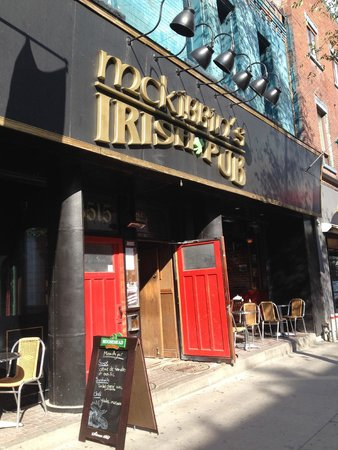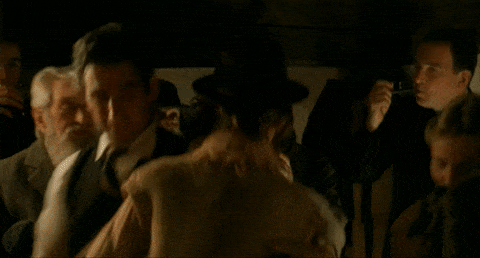 CHELSEA HOUSE COMMUNITY VIBES UPDATE
Move-in season is in full-throttle! Introducing some of our newest members who arrived this week.
Meet Chelsea house's new Irish heart throb - Harrison 🇮🇪 who stands 6ft' 5 tall 😳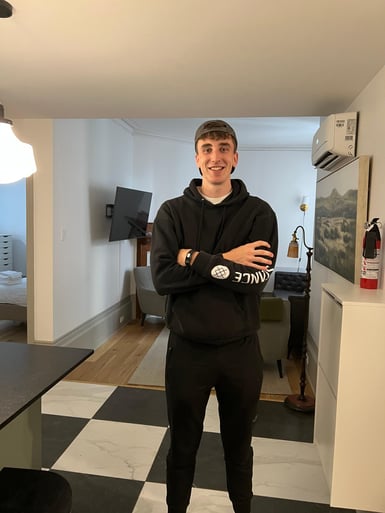 Steph (from our official welcoming committee) reassuring Isaac Turner's 🇨🇦 mom that her son made it in one piece. Lol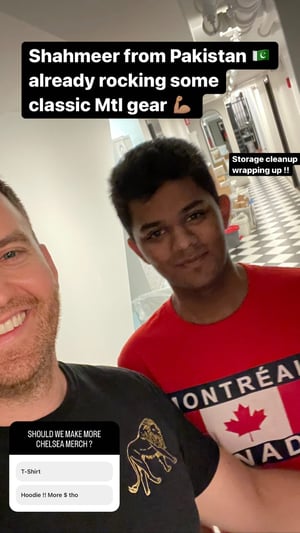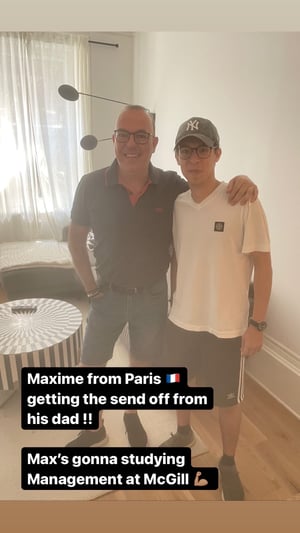 Here are some snaps of the impromptu evening walk up Mount Royal with the Chelsea House fam!
MEMBER SPOTLIGHT: LINDSAY MURRAY FROM CANADA 🇨🇦
Introducing one of our Canadian 🇨🇦 members this year,
Lindsay
(you may also call her Linds) ! She was Born in Calgary, Alberta but lived in both the United States 🇺🇸 and the United Arab Emirates 🇦🇪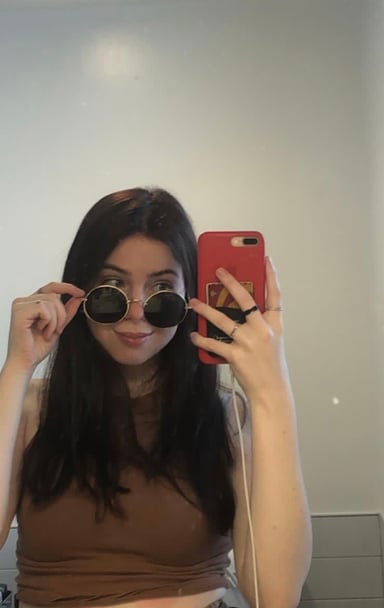 After living in the U.S. and Abu Dhabi, she grew to appreciate different cultures. She missed the diversity from those countries but found it again in Montreal 🥹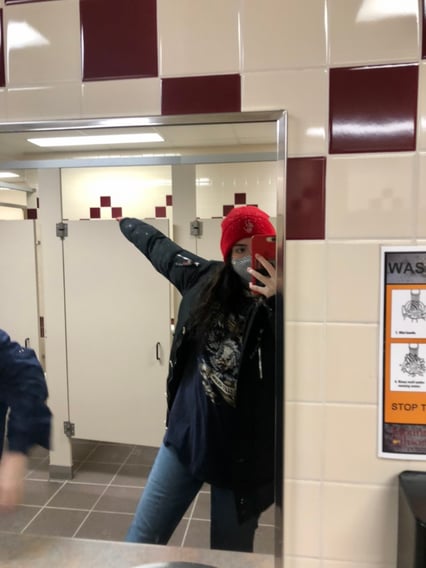 She likes to workout and play competitive badminton. She also enjoys video games, chilling, and watching movies.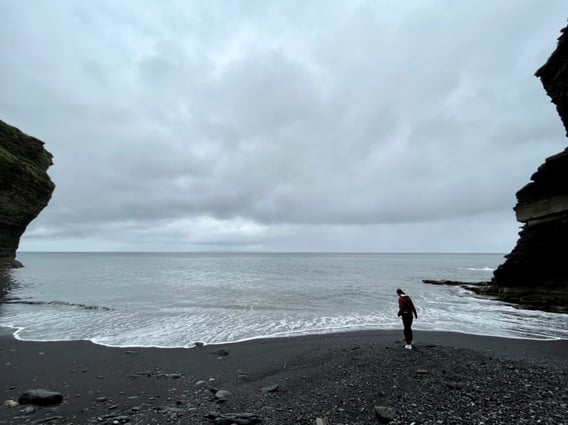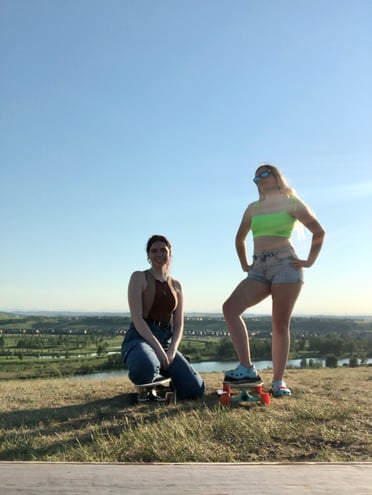 Linds cannot wait to experience a new life and enjoy the City with her newfound friends from Chelsea House 😍
SHOW ME THE MONEY!! THE STUDENT JOB BOARD FOR SOME PART-TIME CASH $$$
Classroom Assistant @ Kumon Montreal |

Calling all our smart and studious 📚 Chelsea House members! If you are bilingual, enjoy working with children, and can teach Math and English -- we found the perfect job for you!
Museum Database Assistant (AUS Intern) @ McGill |

For those of you who are from the Faculty of Arts and want to work in a museum (someday), this is an amazing opportunity for you! As a Museum Database Assistant, you will help document procedures and catalogue the University's growing art collection of nearly 3500 artworks. If you get the job, you will gain valuable first-hand experience working directly with fine art.
Educateur @ Lululemon |

We found the perfect job for our active and sporty Chelsea Fam members! To get accepted, you must be sociable and be very good in explaining the value and benefits of this innovative performance apparel company. You must also be willing to work in an environment with bright lights and loud music. Check out the complete details in the link below.
HOUSE UPDATES
Please be informed that until further notice, private parcel delivery (UPS, FedEx, Amazon, DHL, etc) will be delivered onsite and one of our team (between housekeeping, maintenance & Community Team) will deposit into our EXPEDIBOX smart mailbox. Chelsea member then gets a notification through the CH App and uses the code received to unlock the smart mailbox.
Canada Post (heavy union, hard to deal with) is currently being difficult as we are in turnover season (new names of residents vs the names they were used to seeing). They must come onsite and configure the traditional metal mailboxes (we were promised a Canada Post smart mailbox since 1+ year but they've been apparently discontinued for supply chain reasons).
The process is Canada Post delivery person cannot deliver to us someone's mail, and solely delivers to their approved metal mailbox. Therefore, in the case a package is delivered by Canada Post, it is highly likely that they will leave a sticker saying that a parcel is available and to pick it up at the nearest post office (in the pharmacy quick walk from CH).
Unfortunately, only the person whom the parcel is addressed to is allowed to pick up the parcel. Also, despite us having a smart mailbox directly next to their approved metal ones, they have confirmed they will not deliver in it.
The silver lining is if we fall on another charismatic Mailman like Gary (retired since early 2022) who would give us the parcels despite his union rules. So far however, the new Canada post team doesn't play ball at all.
During this unfortunate transition period, we will be going to the Canada Post warehouse 2x per week to pickup the mail directly. This is technically not allowed but we've been able to negotiate with the warehouse people.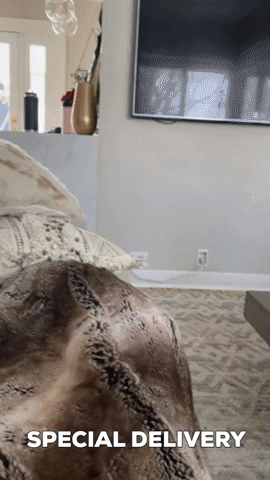 Delayed E-mail/ WhatsApp

/ iMessage Responses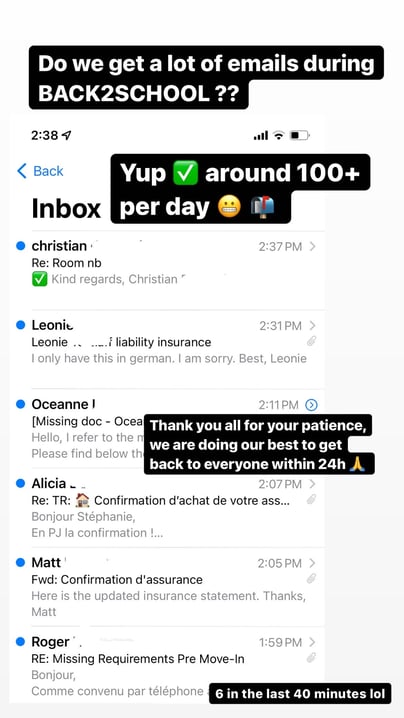 As you all know, it's the peak of move in season, thus, we are receiving a ton of messages from different platforms. We'd like to remind everyone that the best way to contact us is through email at

info@chelsea.house

. We receive tons of messages through iMessage/ Whatsapp and it is easy to lose track of what has been answered and what has not. In order for us to provide you with the best service possible, the team is regularly monitoring our email inbox to ensure all questions and requests are being addressed in a timely manner. 💌

We are also available to chat by phone – if you have any questions/concerns you can always book a call with us using a booking link at a time that works best for you. Send us an email if you wish to get the link.

That said, we'd like to ask for your patience and reassure you that

we are doing our very best

to respond to each of them

within 24 hours 🙏🏻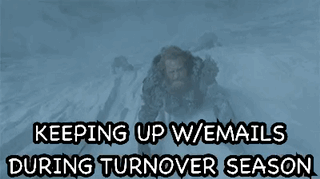 Stay Classy,
The Chelsea House Community Team