You'll only get a first week of classes once - ENJOY IT! CH Newsletter
Posted on :
September 9, 2022
As part of joining our private residential community, our members receive weekly updates about the community, upcoming events, developments in the student residence and any other relevant news. We've decided to post these updates on our website in order to let our visitors looking for student housing get an inside view of the Chelsea House student life!
Dear Chelsea House Members,
How's the first week of classes going, so far? 🤓 These will probably be your last chill days (in a while) before going ultra-focused mode on school requirements this semester. Sooo we've prepared some pretty exciting news for you!
Trust us, this weekend's gonna be
AWESOME
!!!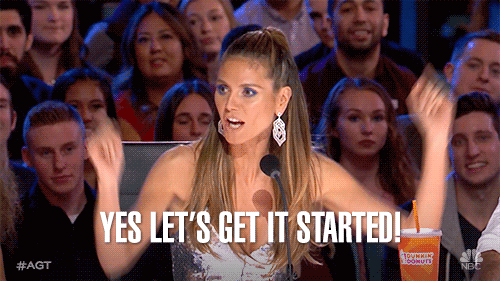 THE INSIDER'S REPORT: MONTREAL NEWS YOU NEED TO KNOW
Montreal pride, represent! Our very own

Gisèle Lullaby

has won the latest season of "Canada's Drag Race" 🎉 She is the first ever winner of the contest from Quebec.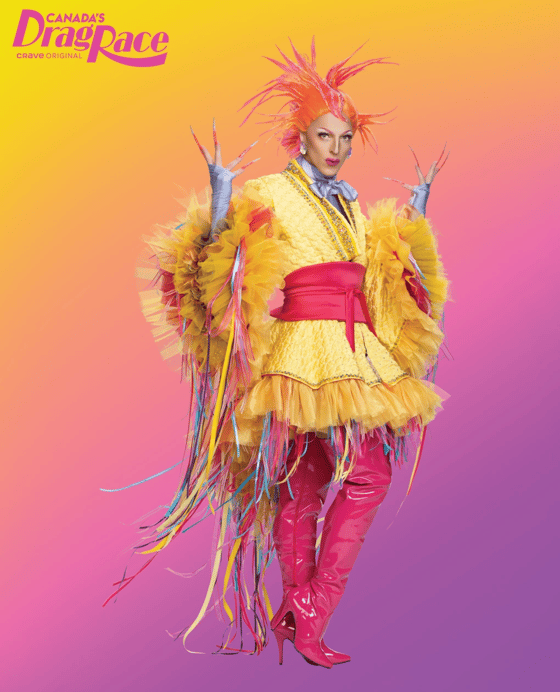 Here's a clip of her final face-off with Jada Shada Hudson where they performed the Celine Dion classic, A New Day has Come. Hail to the fiercest Queen of the North! 👑
This weekend,

La Grande Rentrée

(The Big Return) will be taking place at Montreal's Quartier Latin. This three-evening event is meant to be a last hurrah before the intense school activities officially takeover your days (and nights).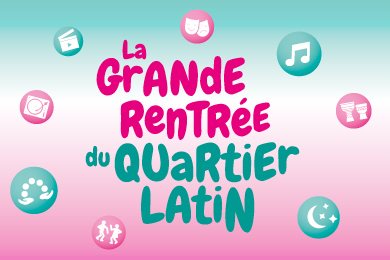 Grab this rare opportunity to party 'til you drop - plenty of bars will be open tonight until 6am!!
Address:
Jardins Gamelins, 1500 rue Berri (September 8)
rue Saint-Denis in the Quartier des Spectacles (September 9 and 10)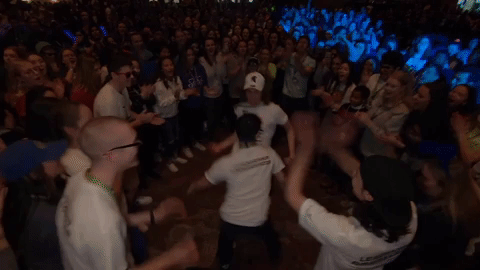 We know how hectic this weekend's gonna be for you all. Why not hang with the gang on a casual lunch date at

Bagels on Greene.

It's one of the go-to places of locals for delish bagels and desserts!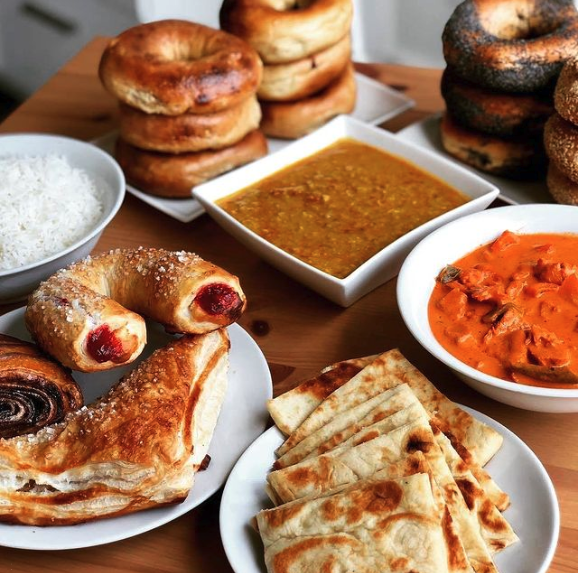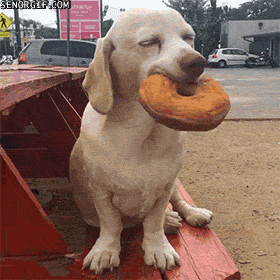 CHELSEA HOUSE COMMUNITY VIBES UPDATE
Alright, it's going to be an exciting weekend for the Chelsea fam!!!
This Saturday, we'll have our
FIRST BIG CHELSEA HOUSE OUTING
!!! 🥹
We're going to the Homecoming McGill Lacrosse Game versus Trent U !!! 🥍 Gang's gonna be at Molson Stadium to support fellow members,
Logan
🇺🇸 and
Ryan
🇨🇦 who both play for
McGill
!!! So far, a total of 45 people have signed up!!! 😳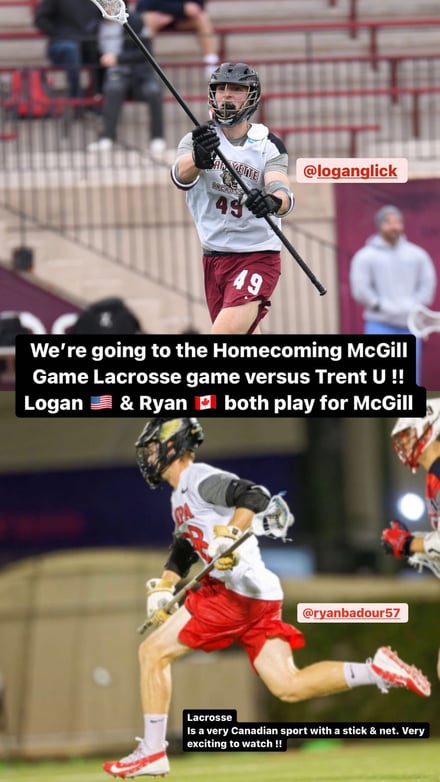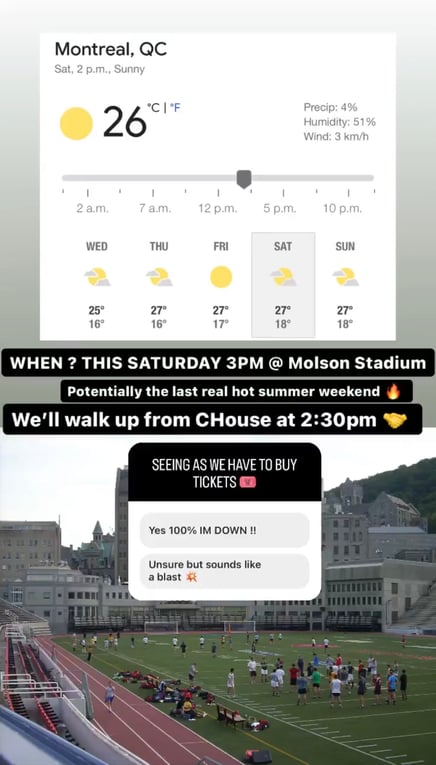 We were initially planning for a tailgate BBQ 🍗 party which was unfortunately denied by the stadium 🥲 . HOWEVER, there's gonna be food and drinks sold on the event so

hot dog / first beer ON US

🙏🏻

FUN FACT: Our founder, PJ, also used to play for the same team back in college (don't ask which years 🤭 ) !!!

On Sunday, our very own

Ramin

🔥 will be hosting not one but two HIIT Classes at Report Fitness, St. Catherine. A lot of members have expressed interest in attending but slots are limited to 20 attendees per class. So if you haven't signed up, be sure to do so within the day to secure your slot!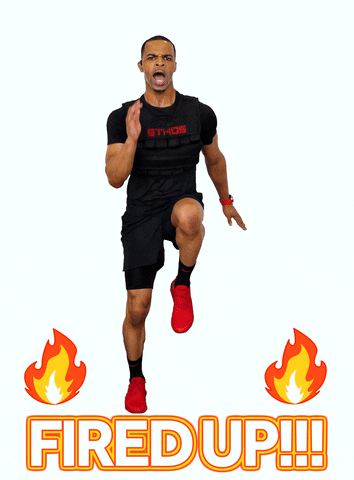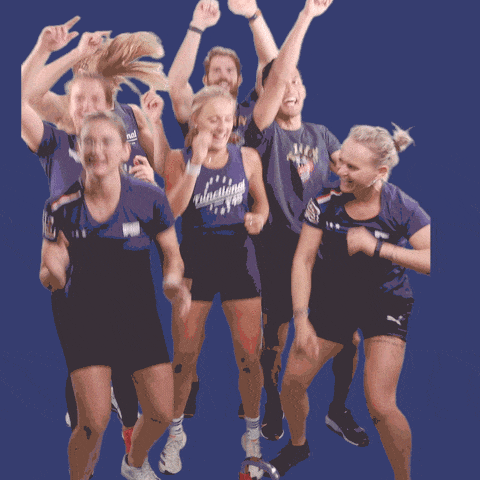 THE FAM IS SHARING CONTENT !!

We're getting flooded with "Sharing is Caring - Content Creation"

entries from the Chelsea House members and we're loving it!! Keep 'em comin' guys and gals!
Here's how the other members are spending their time in the City when not lounging around your favorite premium student residence!! 🏠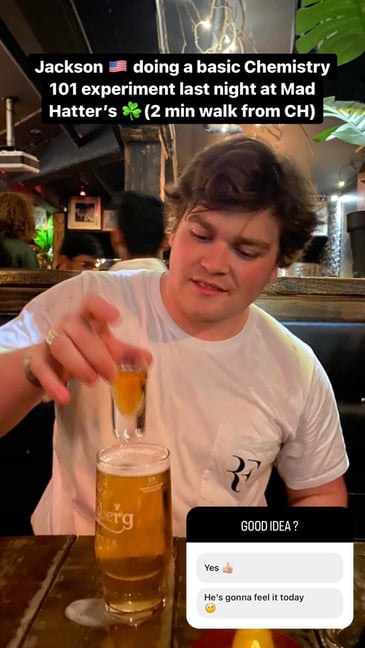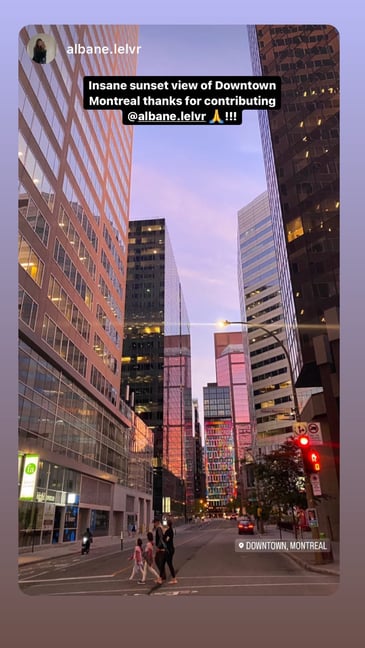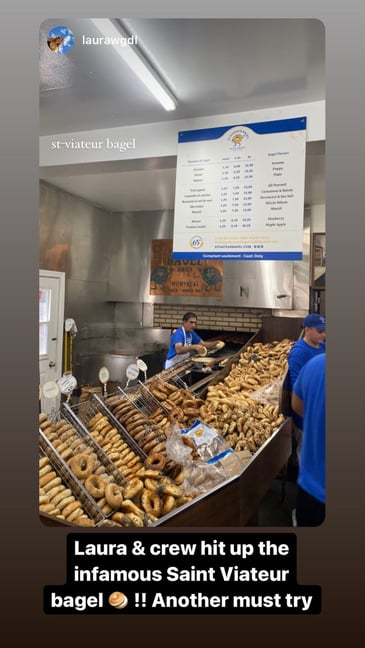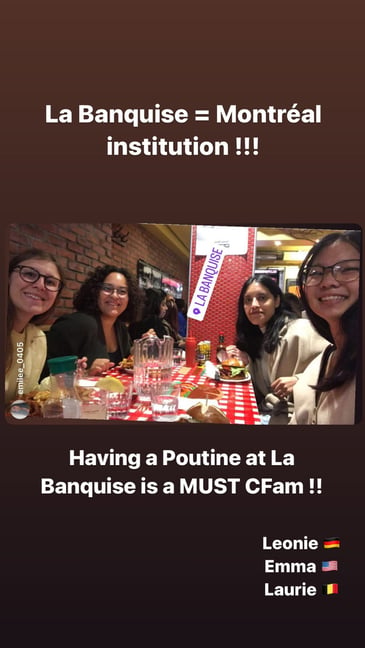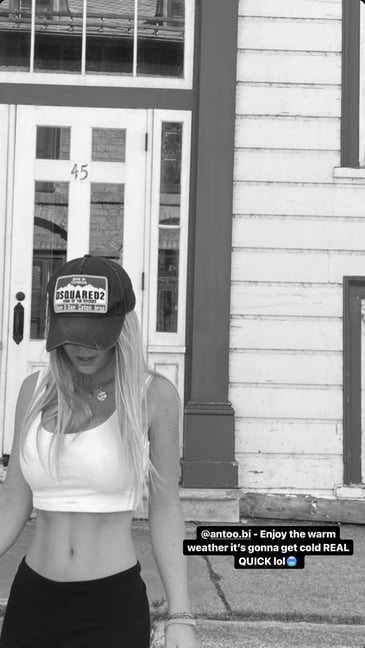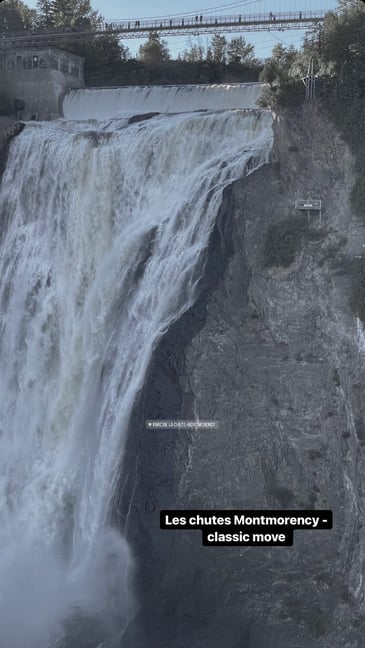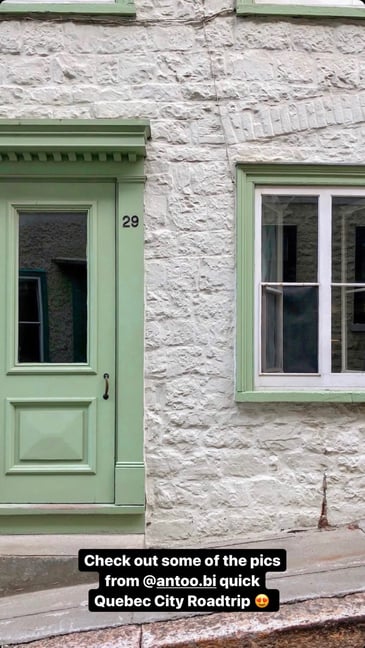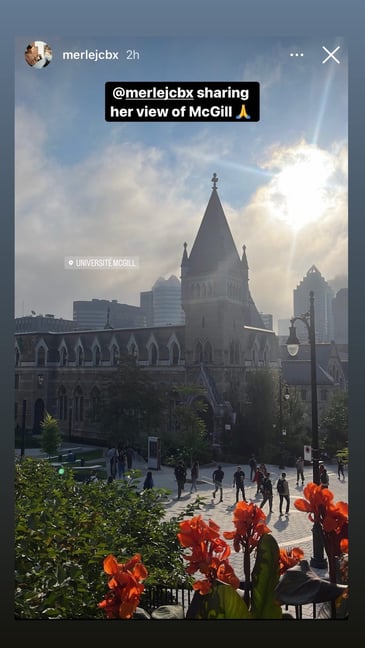 MEMBER SPOTLIGHT: LOGAN GLICK FROM USA 🇺🇸 AND RYAN BADOUR FROM CANADA 🇨🇦
This week, we're featuring roomies from Apartment 8 --
Logan
🇺🇸 and
Ryan
🇨🇦
Logan

is from the Big 🍎 ,

New York City

🗽 and belongs to the

Arts and Sciences

Faculty of McGill.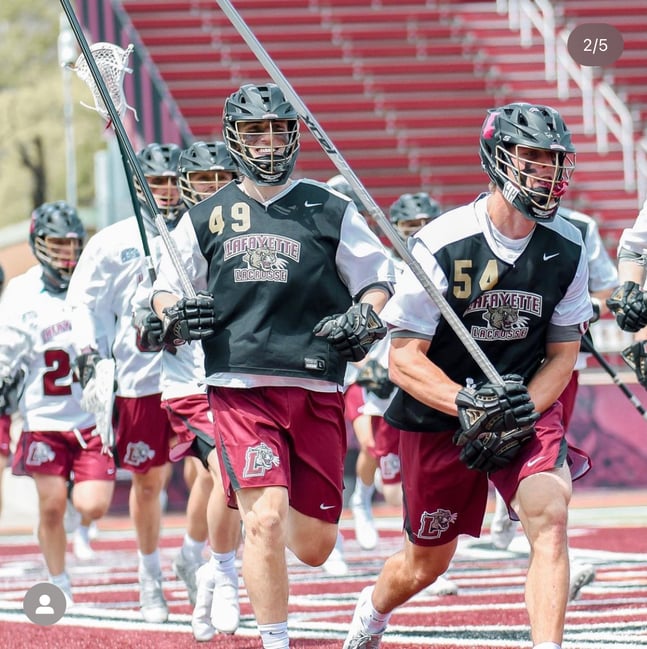 Apart from playing lacrosse 🥍 , he loves watching other sports too.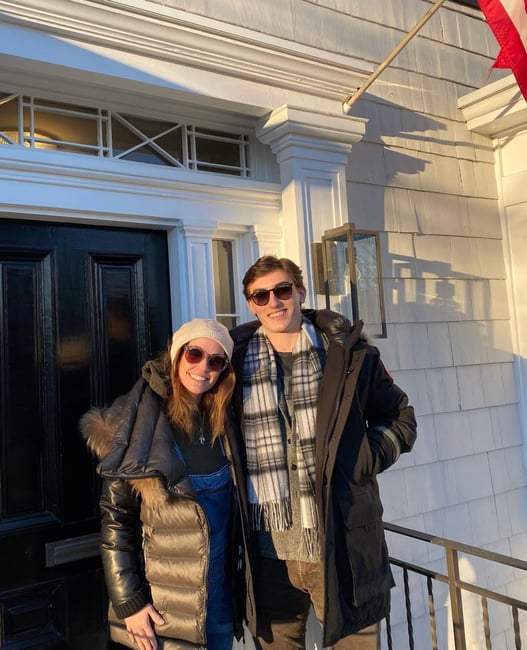 He is also into
fashion
👔, has experience working in
finance
💰 , and enjoys
snowboarding
🏂!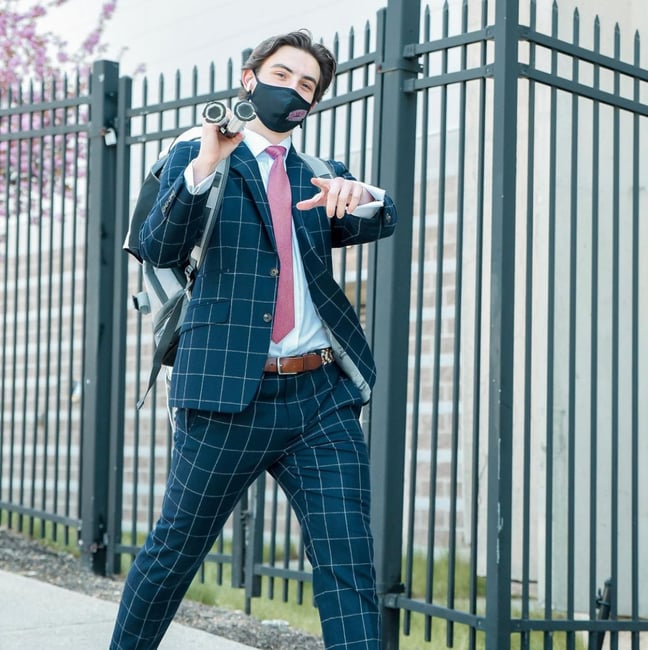 Logan's friends and family describe him as someone who's
ambitious
,
determined
, and
outgoing!! Say Hi to Logan when you bump into him around the House 🏡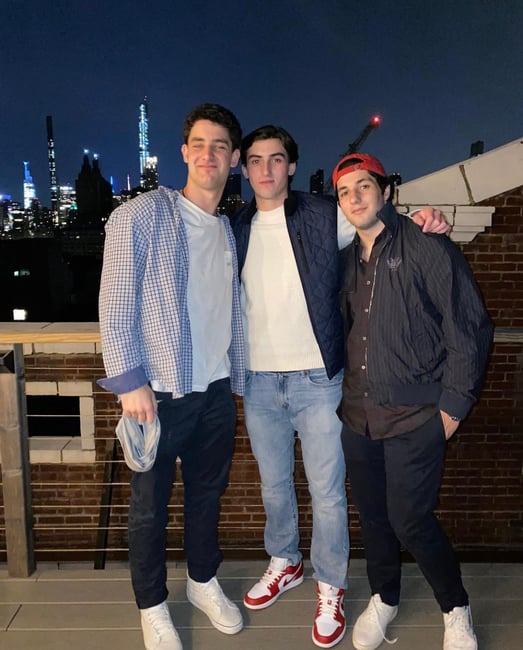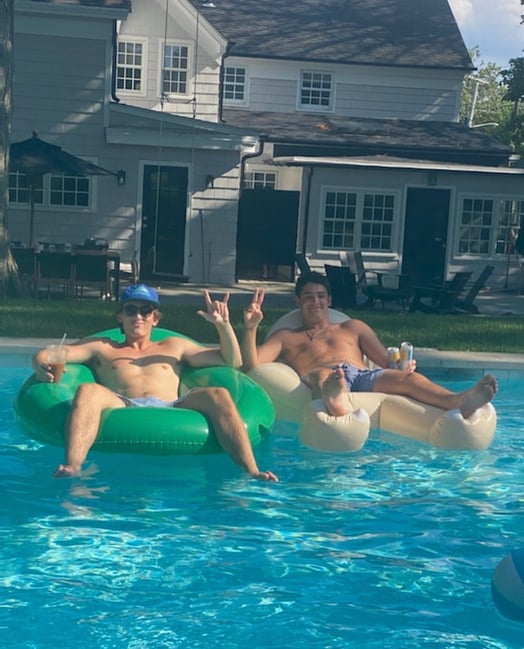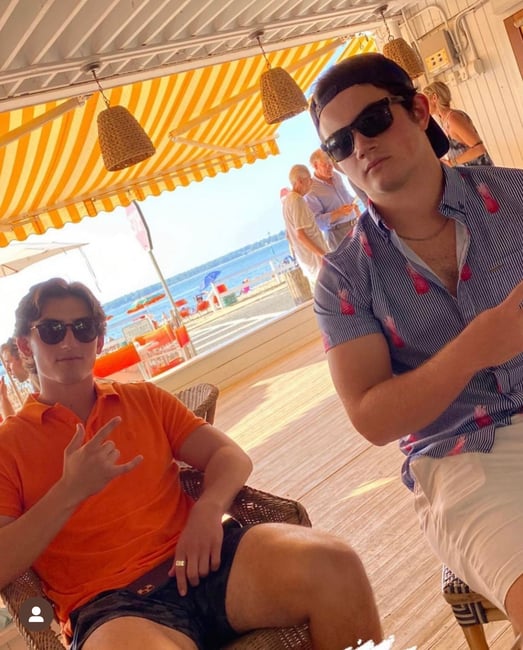 Ryan

on the other hand comes from one of our neighbor cities,

Ottawa 🇨🇦

🍁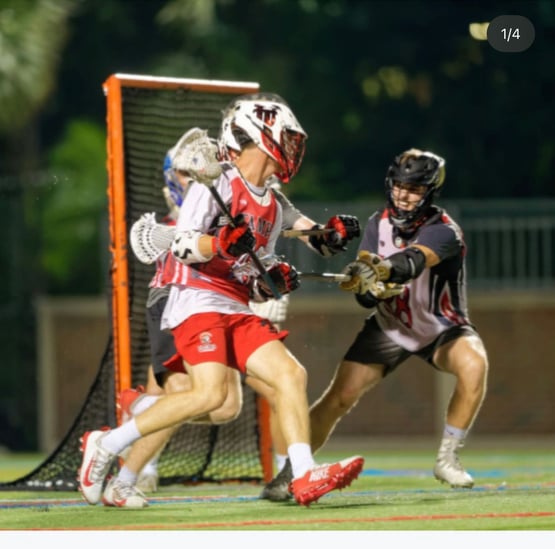 Ryan is also at
McGill
(we're going to cheer on Ryan and Logan at the Mcgill lacrosse game tomorrow remember lol) from one of the world's top international business schools, the Faculty of
Desautels
. He's looking into majoring in accounting (same school and major as another blonde CH Community team member!).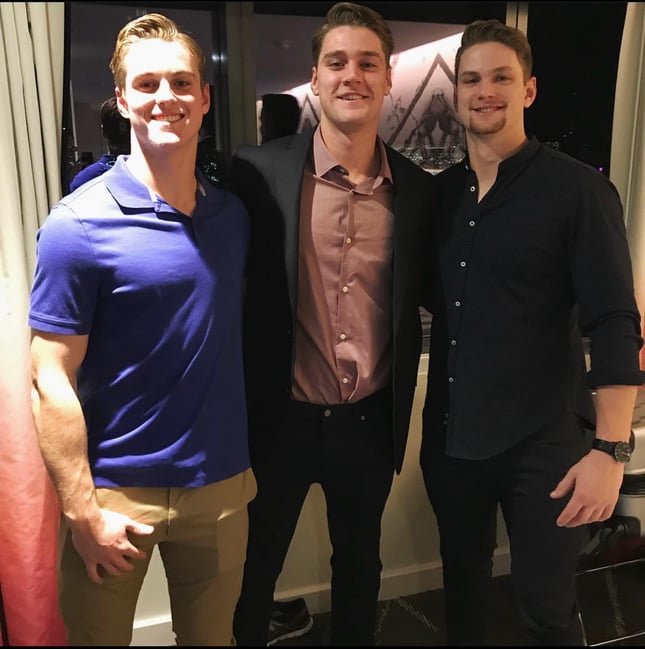 Ryan enjoys
working out
💪🏻 . In fact, just recently, he started getting into
jiu jitsu
👀 🥋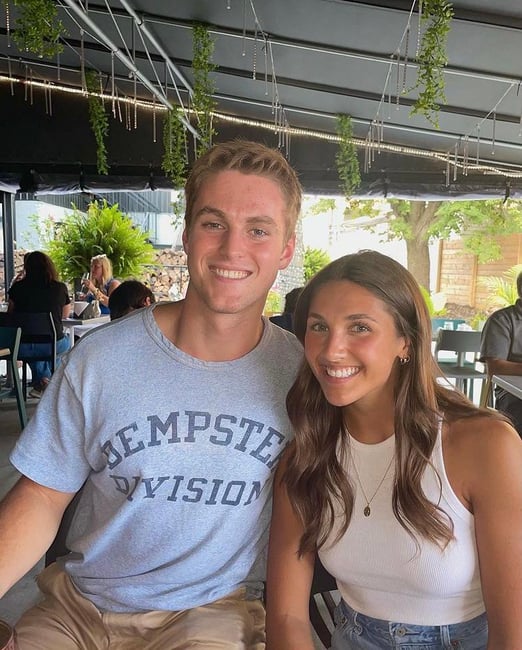 He is a
disciplined
,
free-spirited
, and
funny
guy who likes hanging around and has an amazing
sense of humor
!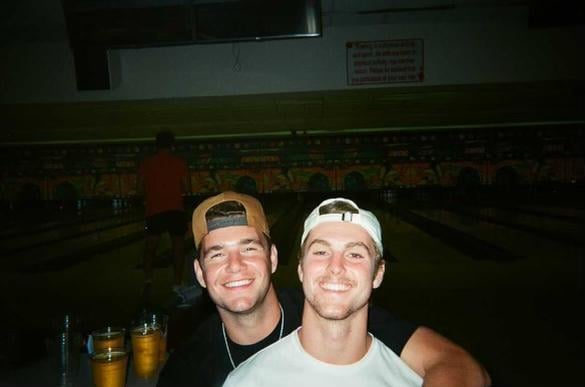 Here's a glimpse of Logan and Ryan's bathroom filled with interesting posters and some of their favorite quotes. KEEP IN MIND TO USE THE BLUE STICKY TACK TO PROTECT OUR PAINT 😬😬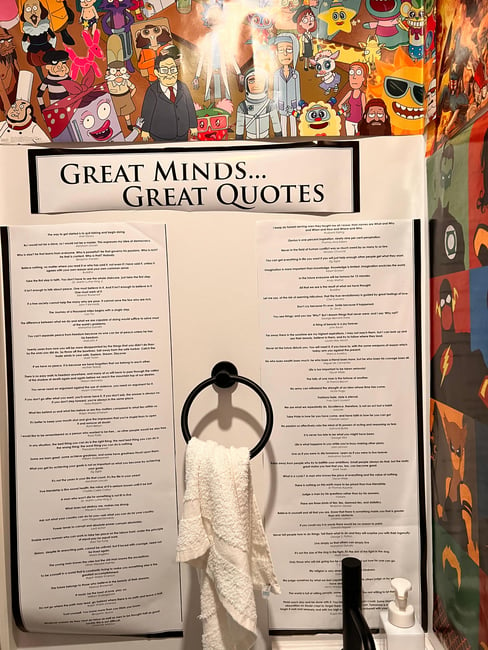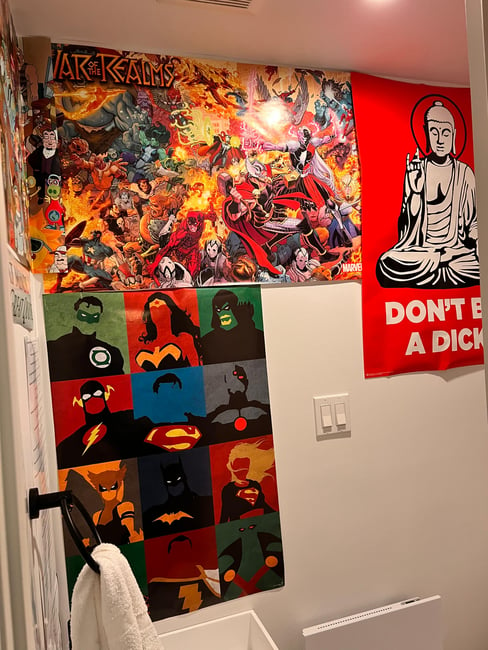 Logan & Ryan: The entire Chelsea House fam will be cheering for you on tomorrow's big game. LFG !!! 🙌🏻
SHOW ME THE MONEY!! THE STUDENT JOB BOARD FOR SOME PART-TIME CASH $$$
Kitchen Staff @ Brotelli Pasta Bar |

This job requires someone with the ability to work in a fast paced environment, bilingual (EN and FR) and willing to learn how to cook with pasta equipment. If you have all of these, then you might be the one their looking for! 🍝


Front Desk Clerk @ Mariott International Inc. |

If you think you're capable of processing guest check-ins and check-outs, payments, and coordinating with other departments (housekeeping, parking, etc.), then this job might be for you! Apart from the extra cash, you will also be working at an international brand of hotel chains with over 500 branches worldwide.


Cashier @ Réno-Dépôt |

The company is looking for someone who can greet customers warmly, process transactions precisely, keep all checkout work stations clean & tidy, and prepare cash report.
HOUSE UPDATES
Our Back To School promotion:

REFER A FRIEND, GET $500 CASH! 💰

is still ongoing for the winter semester! As we've mentioned in our previous communication, if you refer someone who signs a long-term lease with Chelsea House, you'll receive a $500 prepaid visa card.
Your friend gets a sweet spot to live, you get the easiest $500 you've ever made. #winwin
Here's the criteria for new referrals:
Your referral has to be a first time Chelsea House Member.
Your referral has to go through the usual Chelsea House application process and be accepted as a Member for a period of at least one year (12-month contract).
Congratulations,
Zoe
! 🤑 She's from Australia 🇦🇺 but spread the good word during Frosh !!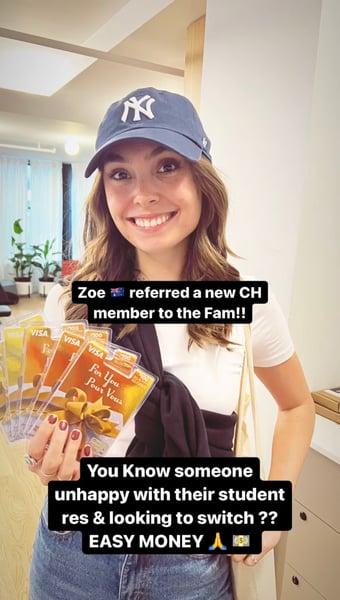 MI CASA SU CASA

- The newsletter isn't just good news !! It's also here as we want to be fully transparent with you all about the good and the bad.
Unfortunately we had an incident this week where members had guests over and in a heated pool game broke one of our brand new pool cues…😖
Look, mistakes happen. But we'd really appreciate being upfront about it and letting us know. It takes time tracking down in the security camera system what happened & then confronting those responsible.
Moral of the story - own up to it. Breakage happens (parents were warned lol) and you'll be charged the replacement cost. When it's negligent & we have to hunt down what happened and who is responsible there's a fine added on. We'd rather invest our time for the fun stuff like our next activity.
let's keep the House pristine CFam 🙏
As you know, we count on all of you to take care of our beautiful mansion Home. We're really really doing our best to make this the best student experience BUT this crazy dream of a premium environment left in the hands of raging students is a risky bet to say the least lol 😂
So - please please help us keep the Dream alive by watching over your Home with us.
And so we want to remind everyone that it's not just ours but each of the member's responsibility as well to make sure that our home stays in tip-top condition. Moreover, by living in a co-living community, we really encourage everyone to respect the space we're all sharing.
CHESS NOT CHECKERS

- There couldn't be anyone more impressed than us when Housekeeping was raving that an apartment had gifted them a few slices of home cooked cake to thank them for their work. Honestly it's genius and so appreciated. Yanira, Oscar and the whole crew are really the Kings & Queens of Chelsea 🙏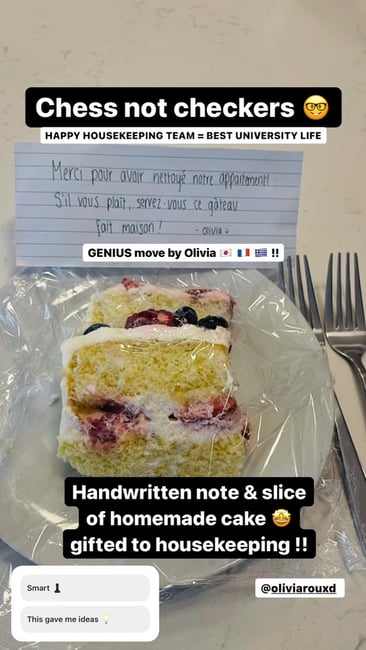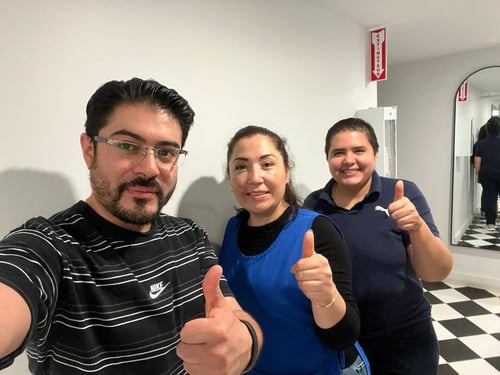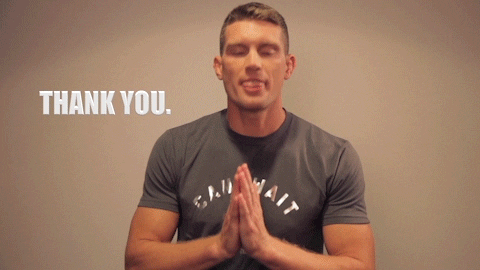 That's it for now!!
Stay Classy,
The Chelsea House Community Team