The Show is on the Road! - CH Newsletter #35 September 16, 2022
Posted on :
September 16, 2022
As part of joining our private residential community, our members receive weekly updates about the community, upcoming events, developments in the student residence and any other relevant news. We've decided to post these updates on our website in order to let our visitors looking for student housing get an inside view of the Chelsea House student life!
Dear Chelsea House Members,
Welcome back to the CH SHOW 📺!!
Another beautiful week went by. As you can see, the temperature is starting to drop 😬 Pretty soon it's gonna be Fall season 🍁 aka Pumpkin Spice Latte season ☕️ and then…winter is coming!
You've now officially, really, finally started school. The big mistake to avoid (from our experience 🙏) is to think you're still in Frosh season & continue partying socializing as much.
Before you know it, midterm exams / papers will be due (mid October comes real quick) -
hit the books and keep the social life to weekends so you've got some juice 🧃 left during the week.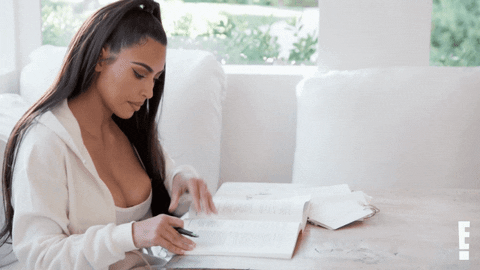 That being said, please be sure to read this week's newsletter in its totality, as there's also some bad
important House updates
you need to be aware of.
THE INSIDER'S REPORT: MONTREAL NEWS YOU NEED TO KNOW
Foodie Night Out @ TimeOut Market |

Chelsea Foodies Unite! TimeOut Market is a one of the few

food halls in Montreal

(basically a food court but with only celebrity Montreal chefs serving their most popular dishes from their $$$ fancy restaurants) and is having their Tournée Gourmande where you can sample 4 dishes for only 36$+tax ! Highly recommended to try out - tickets will sell out fast, here's the

link!


PS - Another foodhall in the city,

Cathcart at PVM, was the prized project of a lacrosse/hockey/movie loving CH Community team member 😉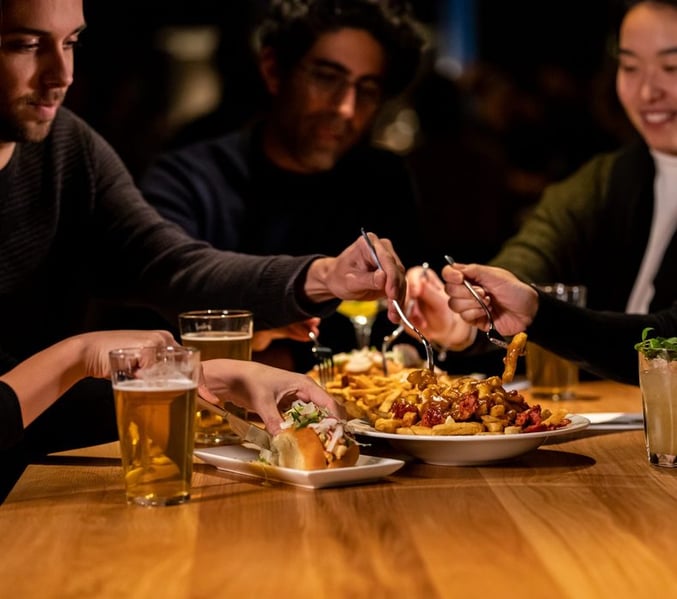 LaRonde Party Fridays starts now for the next 4 Fridays |

Our Six Flags amusement park LaRonde is holding their infamous Friday night parties where the

best intermediate and advanced rides are open & DJs mixing some tunes. Another great group outing opportunity.

LaRonde is a quintessential Montreal experience -

let your other student CH members know you're going by announcing it in the Chelsea Fam group chat !!

here's the link to buy your tickets 🎟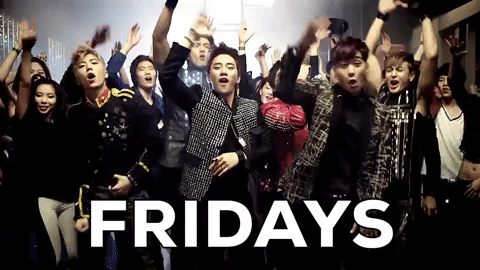 Jardin des Lumières @ Botanical Gardens |

Probably the cutest and impressive way to see our famous Botanical Gardens. Every year the gardens are illuminated with an insane array of light shows and installations. Some say this is a must-do outing. Amazing date night / IG lovers / peaceful activity to do

especially if you wanna unwind to hit the books the next day 😝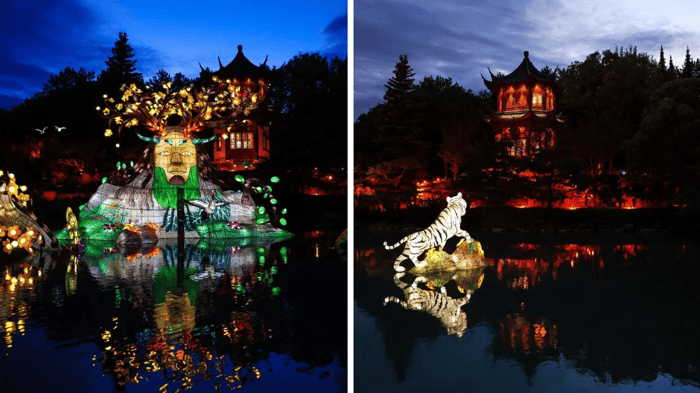 Book your time slot and buy your tickets here !!
CHELSEA HOUSE COMMUNITY VIBES UPDATE
Here are some of the snippets from our first
BIG HOUSE OUTING
last Saturday!!
Lacrosse game of McGill vs. Trent U.
Game's outcome may not have been the outcome we had hoped for but everyone who attended had a blast cheering on our fellow Chelsea members
Logan
and
Ryan
!
PJ's feedback from the event was "A lot of fun. Almost lost my voice yelling HERE WE GO Logan/Ryan. Tough loss. I thought we had the comeback locked. Apparently we now hold the largest single concession order ever, lol. It was like 32 degrees and sunny. Pretty funny everyone was dying of heat. I hope they remember that feeling when we're living in an igloo for 4 months."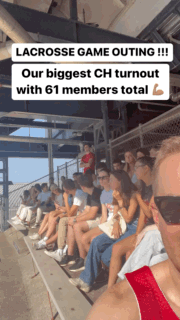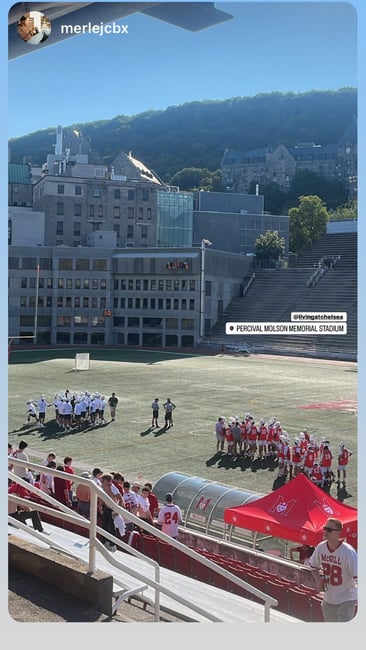 Photos from our resident photographer 📷 , Ilias 🙌🏻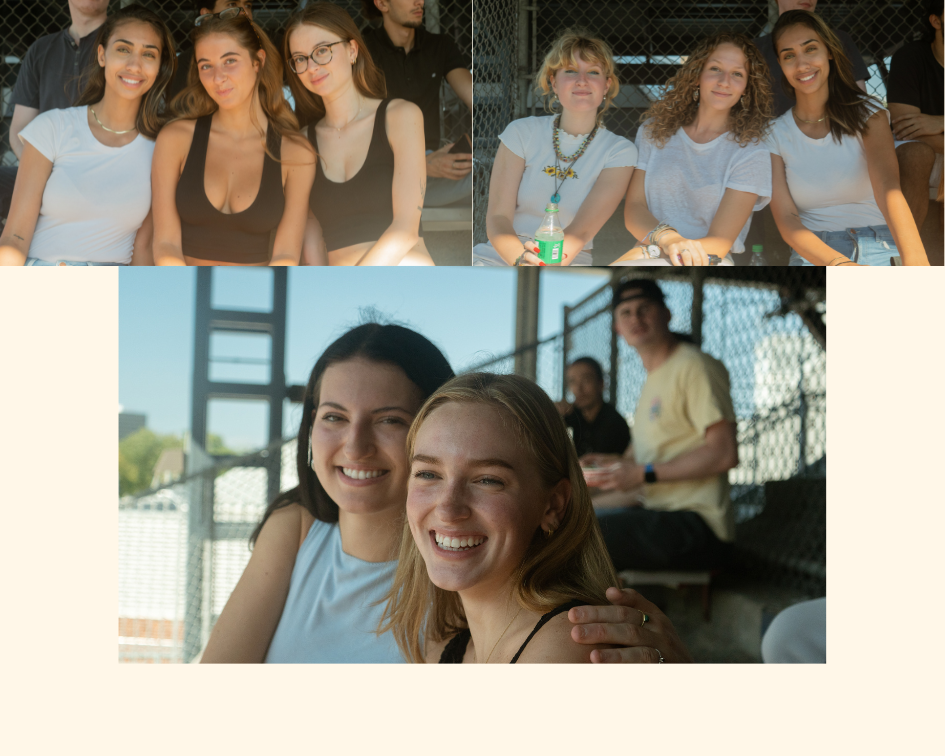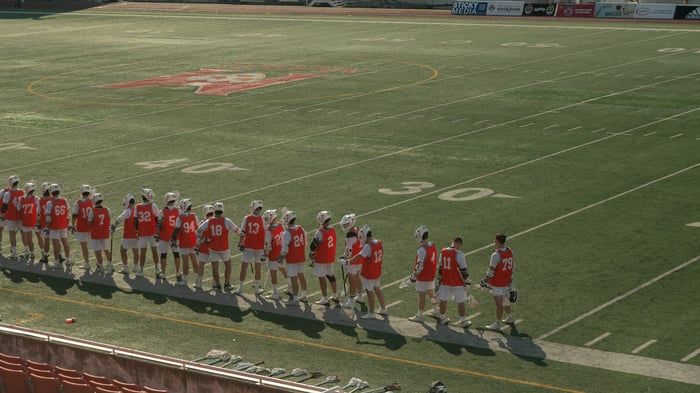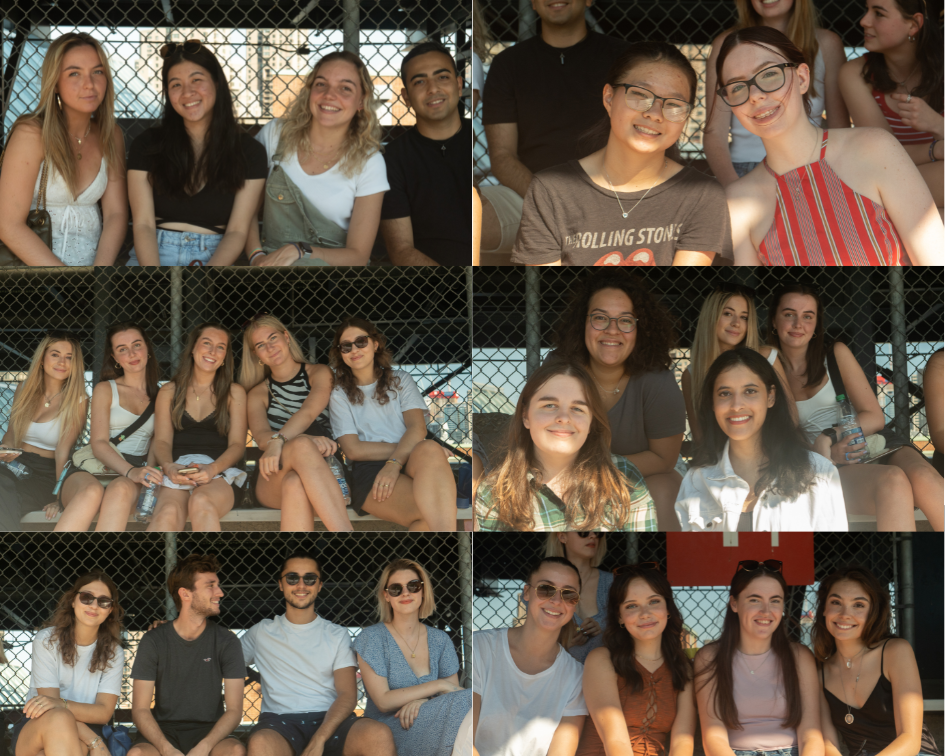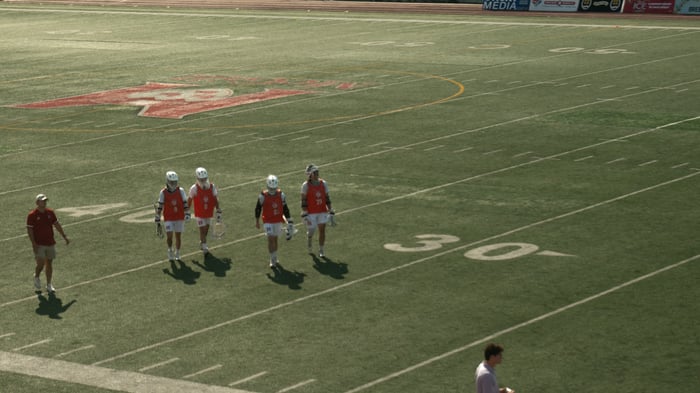 Here are some snippets from last Sunday's

HIIT Classes

at Report Fitness hosted by

Ramin

🔥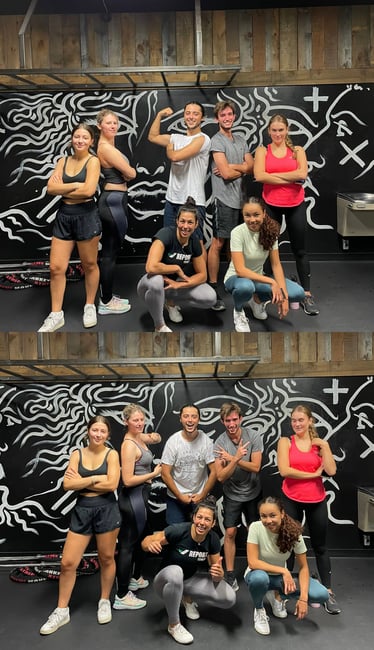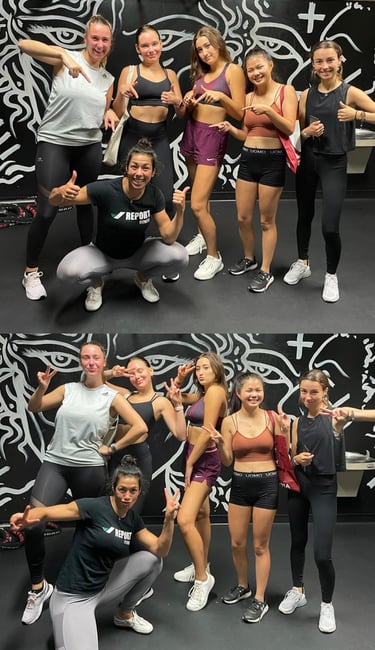 IT'S A PARTY FOR MY BRAIN

In order to give you all a head start in your Montreal life, we figured might as well

help you excel in your studies -

we're trying Mom!

Here's what went down at this Thursday's

"Montreal Crash Course" 5à7 series, the first of a few 5à7 where we get one of our local Montreal connections to share some insights with you -

intangible perks of being a CH member!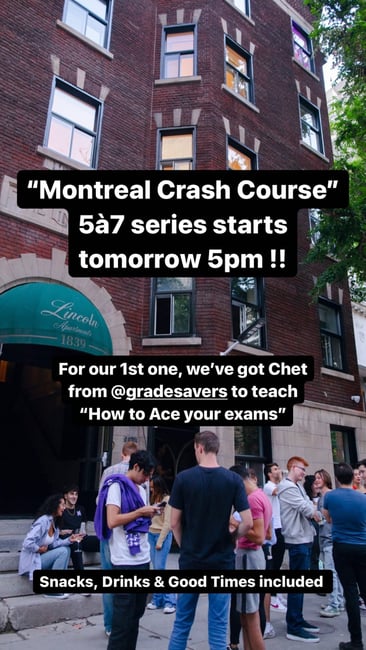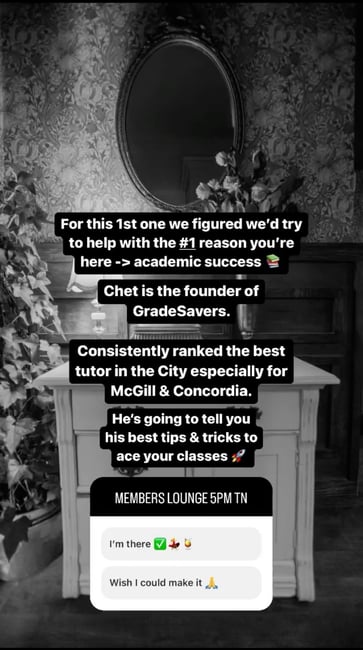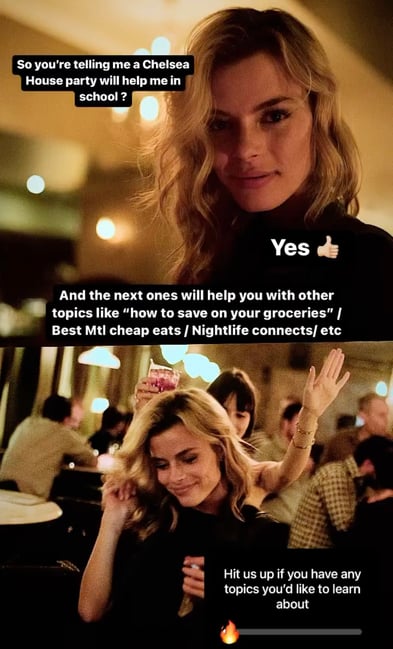 We invited
Chet
, the
head tutor and founder of Montreal's famous GradeSavers tutoring company
who gave the members valuable tips on how to ace all their exams 📚 Snacks and drinks were provided, of course 😉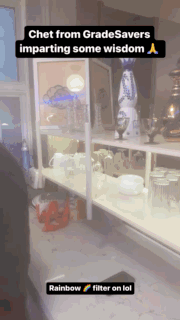 CHELSEA ❤️ CONTENT

Thanks for those who are contributing to give the inside look of what it's like to be Living at Chelsea 🙏 Here are some of the cool updates we were able to get !!
Reminder - each time you share with us at @livingatchelsea you get an entry in our monthly contest (Habs hockey tickets / Uber Cash / Movie Tickets / Clothing Store Gift cards, etc). Also !! When you organize a community activity in advance you get 5 entries & when you make a TikTok / Reel you get 10 entries !!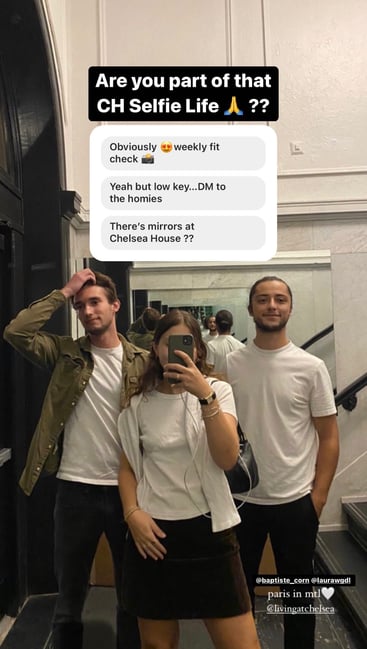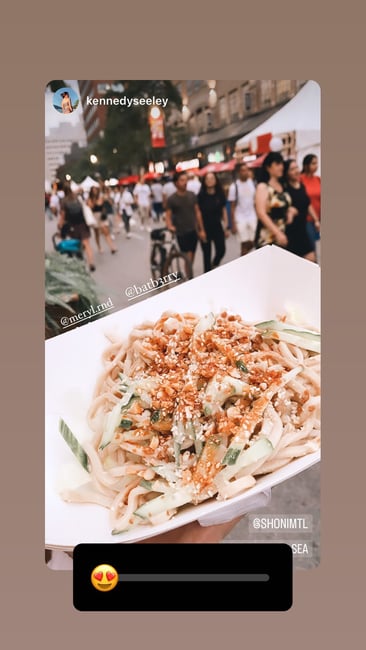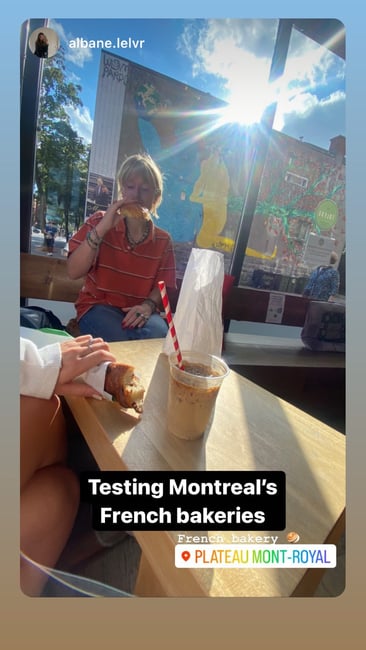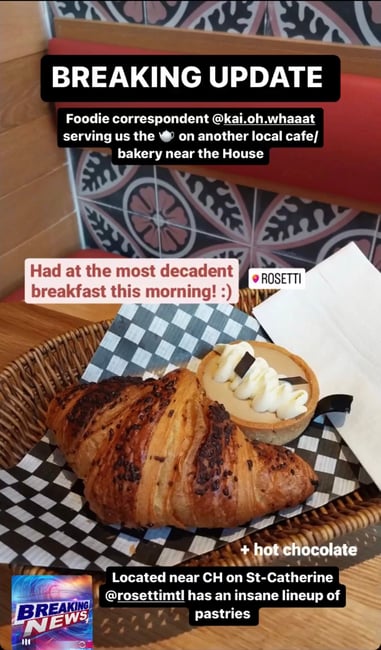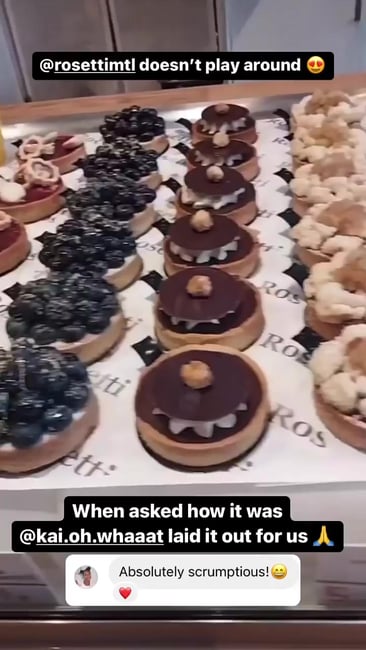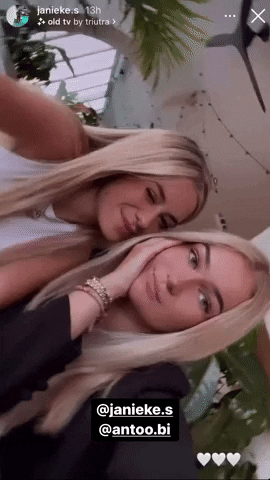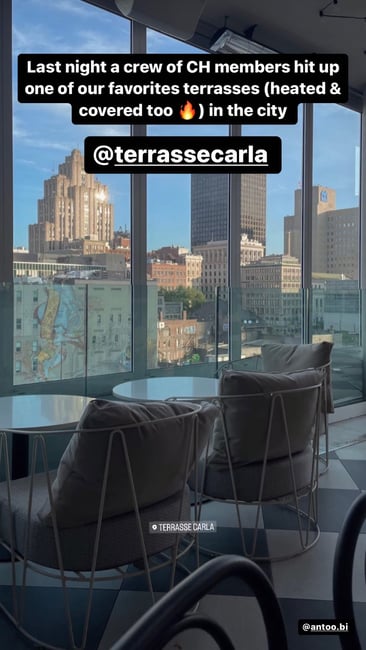 MEMBER SPOTLIGHT:ULYSSE FROM FRANCE 🇫🇷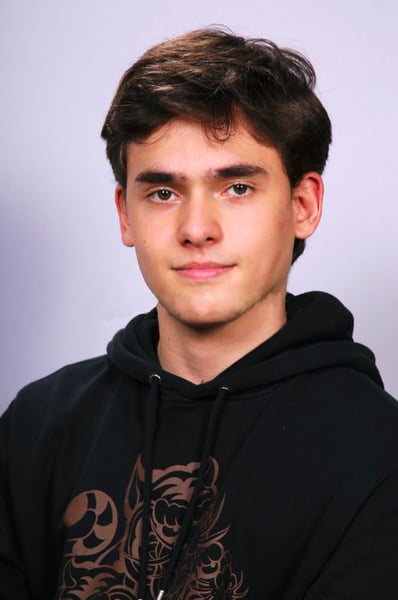 Ulysse
hails from the
"City of Love" Paris
, France 🇫🇷 He attending the College of Arts and Sciences at
Concordia University
.
His friends and family describe him as someone who is
friendly, curious, and focused
.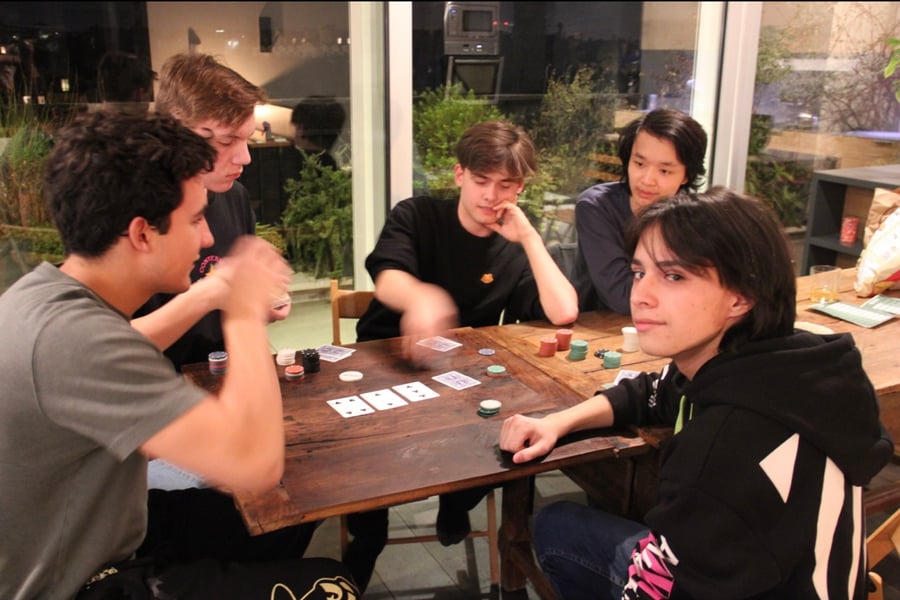 His interests include
sports, lego, and history.
SHOW ME THE MONEY!! THE STUDENT JOB BOARD FOR SOME PART-TIME CASH $$$
FOOD PACKER @ Carbs Bakery |

Carbs Bakery is a Montreal organic sourdough company specializing in sourdough crackers. They are looking for someone to join our production team as a packager of our sourdough crackers. Hours are flexible and you are more than welcome to listen to music or a podcast while you work!


French Interpreters @ Translation & Interpretation Network | Here's a job that's perfect for our French-speaking Chelsea House members.

As an interpreter, you will provide professional interpretation in person to social service agencies helping with immigration in the Austin area. Interpreters will have to interpret in person using the consecutive mode of interpretation and sight translation. Interested? Check out the job posting below!


Monitor @ Concordia University |

If you're capable of

monitoring user behavior to ensure that study spaces maintain an atmosphere conducive to quiet study and responding to directional questions and refer students to appropriate service points -- then this might be the perfect job for you.
HOUSE UPDATES
Storage Luggage Pickup has been completed. It wasn't easy, we felt like the luggage claims at the airport but we made it. Huge props to Stephanie for coordinating it 👏🏾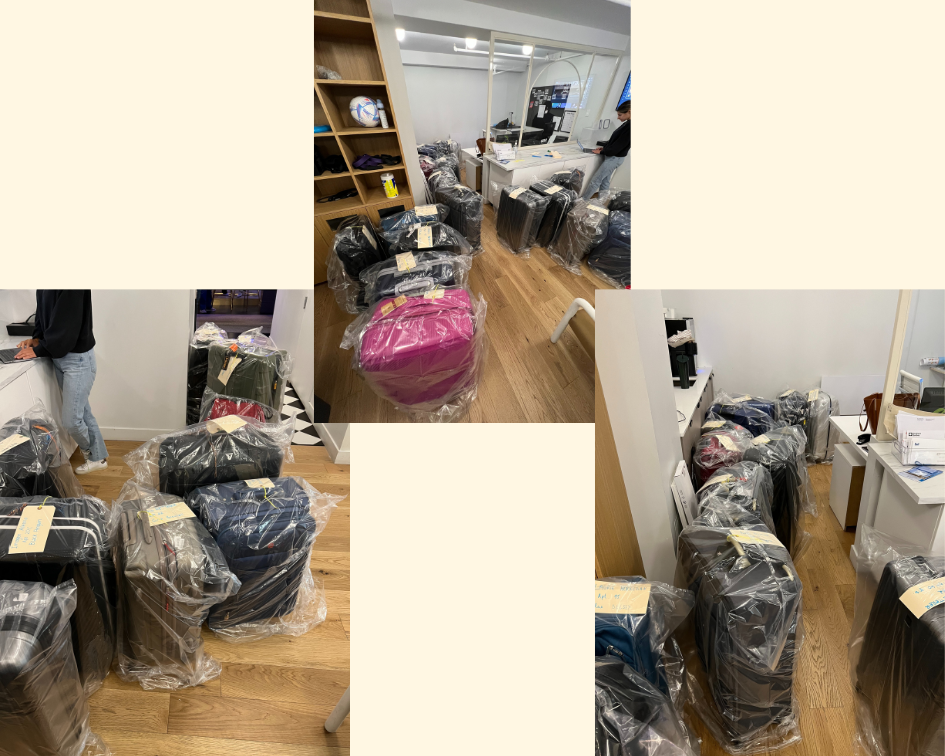 Members lounge needs to be cleaned up after use.

This is a matter of respect. You cannot leave the lounge in a state like this.

It's disrespectful for the next members who want to use it and above all to our beloved housekeeping team who come in the morning to your wide array of leftover cans / bottles / glasses.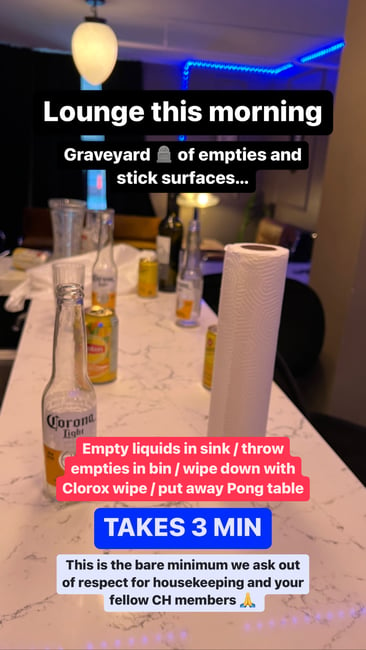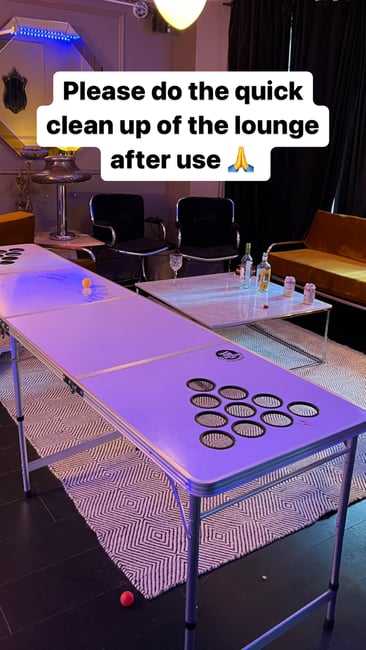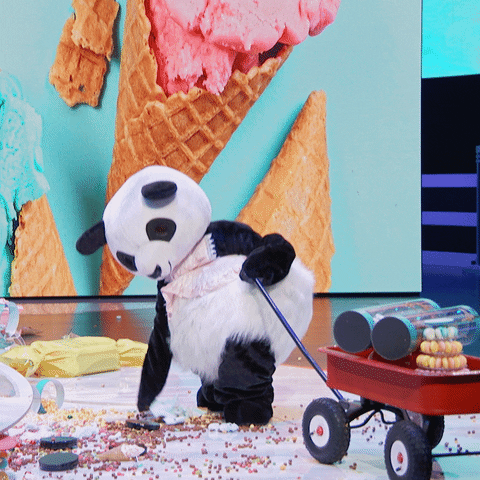 That's it for now!!
Stay Classy,
The Chelsea House Community Team