Reading Week Edition - CH Newsletter #39 October 15, 2022
Posted on :
October 15, 2022
As part of joining our private residential community, our members receive weekly updates about the community, upcoming events, developments in the student residence and any other relevant news. We've decided to post these updates on our website in order to let our visitors looking for student housing get an inside view of the Chelsea House student life!
Dear CH family,
Welcome back to the CH Show!!! 📺
It's been another
busy week
at your favorite student residence community in
Montreal
🇨🇦 It was reading week aka a lot of trips back home before midterms go in full gear !!
We know student life is in high gear 🚨 these days so we're here to give you a much needed break 😌 To give you a rundown, we've got food festivals, spooky pub crawl and tour, a trip ✈️ to Luxemborg 🇱🇺 and Paris 🇫🇷, upcoming events, and TONS of content from our CH Fam correspondents!!! Trust us,
you don't want to miss this
😉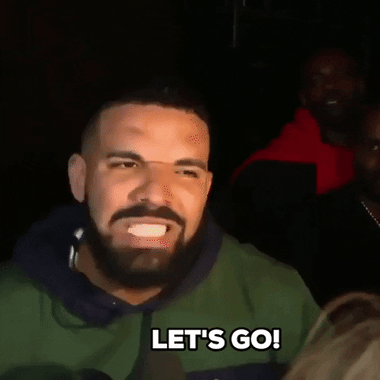 THE INSIDER'S REPORT: MONTREAL NEWS YOU NEED TO KNOW
Calling all Chelsea Fam foodies!!! We've got two

food festivals

happening across the City! Several restaurants are participating in the

ramen 🍜

and

pizza 🍕

festivals where you can try out their offerings and then vote for your favorite online.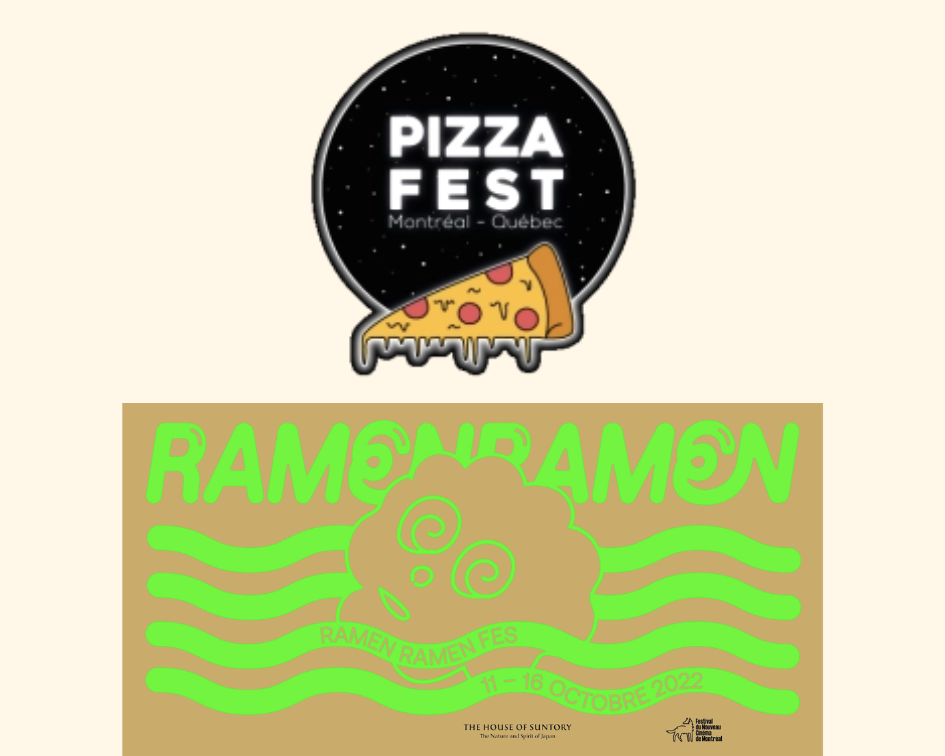 The restos with the most votes will be given awards at the end of the respective events. Check out the list of places you can go to and where you can cast your votes here: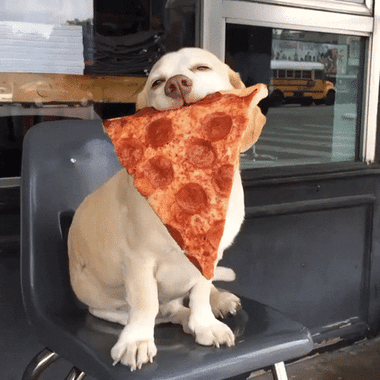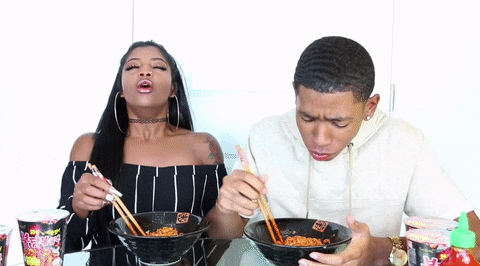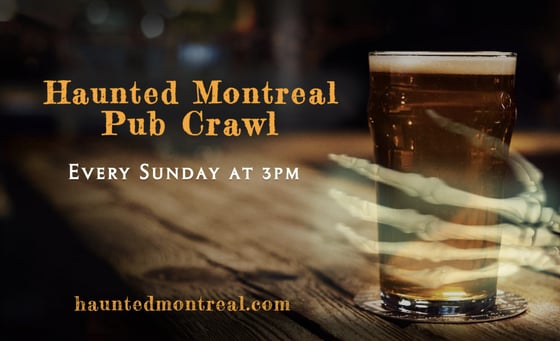 Once you've had your fill of liquid courage, go on a

Ghost Tour of Haunted Old Montreal,

led by an actor and professional storyteller

where you'll hear about spooky stories as you walk through historic locations that are famous for

paranormal activities and ghost sightings

👻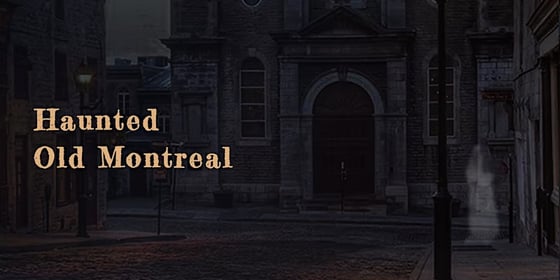 Tickets can be purchased at $24.50 (per person) for each event here:
CHELSEA HOUSE COMMUNITY VIBES UPDATE
Chelsea Fam! This week,

Alizée's

giving us a glimpse of her 4-day trip to her hometown in

Luxembourg

🇱🇺 and

Paris

🇫🇷 Feel free to send us your entries as well!! We'd love to hear about your adventures too!! 😁

----------
"I arrived in Paris at 9:30am, it was cold and raining. I took the metro 🚆 from Charles de Gaulle airport to my friend's apartment in the 7th arrondissement.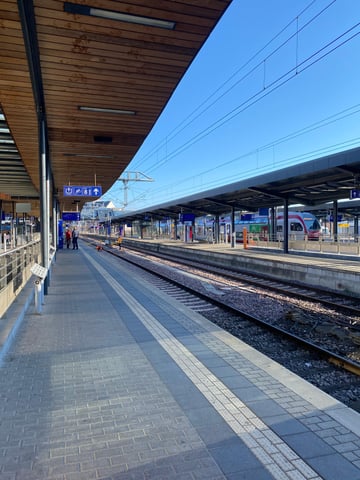 I was starving, so I decided to go to a typical French brasserie. I ordered a truffle
Croque Monsieur with fries
, it was delicious 🤤 .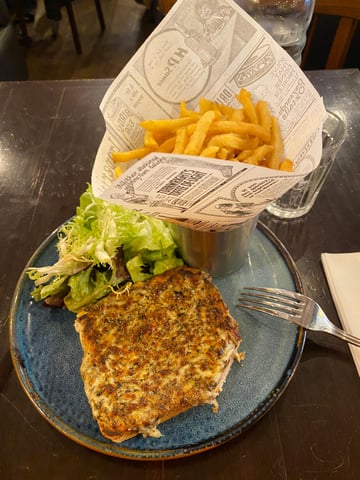 Since the weather was getting better and I was craving something sweet, I walked to the Tour Eiffel to get a crepe
banane-Nutella 🍌🍫
.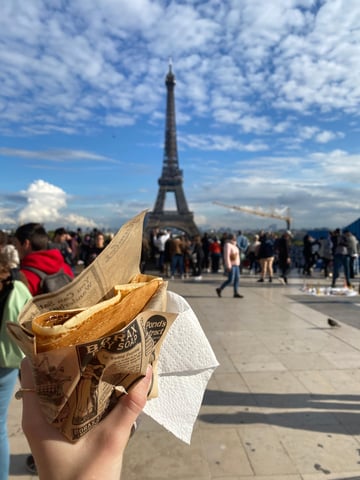 While I was eating my crepe, I sunbathed at the
Place du Trocadero
and enjoyed the pretty view of the
Tour Eiffel
.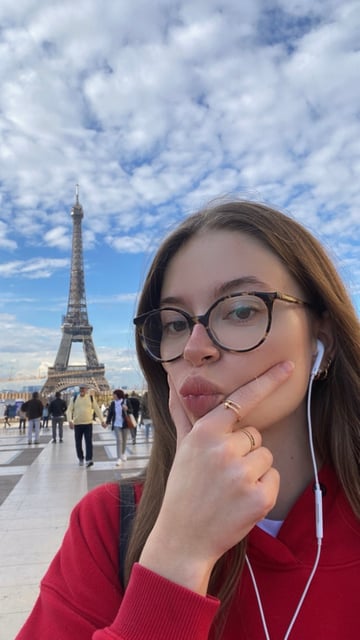 I then walked back to the apartment to get prepared for the concert 🎸. I was running late (as usual) but I got there on time for Iann Dior which was performing before Machine Gun Kelly 🤘. The show was amazing and I had so much fun!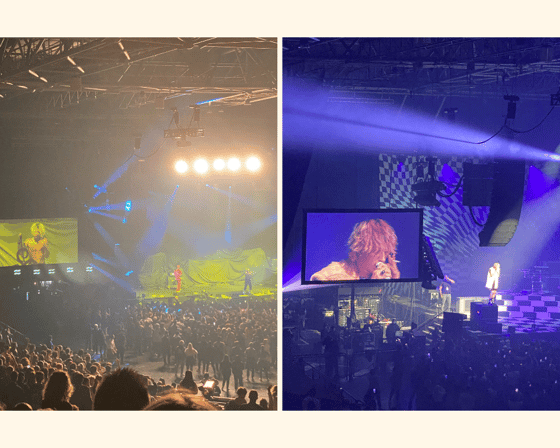 The next morning, I woke up at 6:30am. I slept for 3 hours in 2 days; I was exhausted but so excited to go back home to Luxembourg 🇱🇺.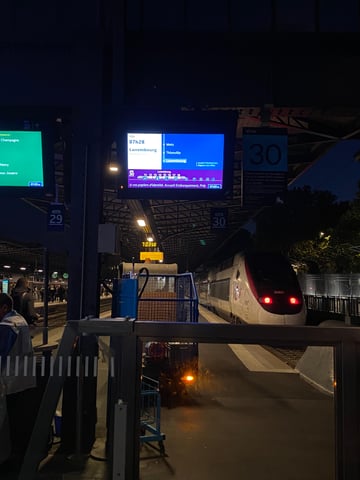 Two hours later, I was in Luxembourg, under a beautiful sun, waiting for my mum to pick me up. We went to Oberweis, a Luxembourgish brasserie, where we often go for lunch. Then we picked up my brother from school. Back home, I saw my lovely cat 🐈 again and I napped for probably 3 hours until my sister came back home.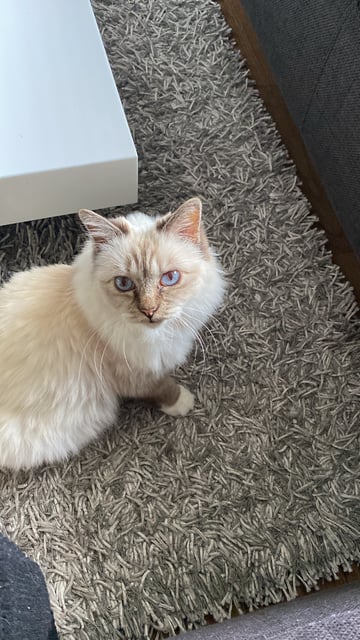 For dinner, we went to Mamashelter, which is one of our favorite restaurants. As usual, the food was excellent 🤤. That night, I was so tired, I slept for 11 hours 😴!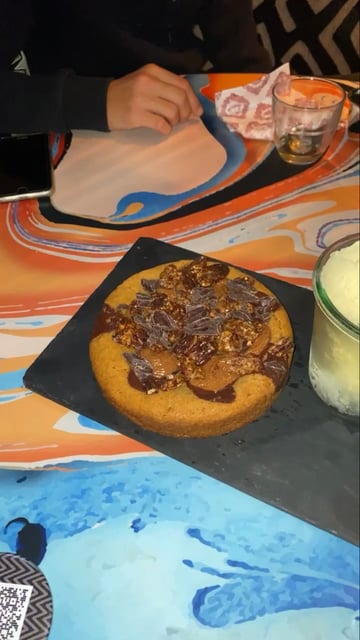 The next day, it was Saturday. And in our family, Saturday means
McDonald's 🍟
for lunch. It's been a family tradition for as long as I can remember! I wanted
crepes
again so I made some for everyone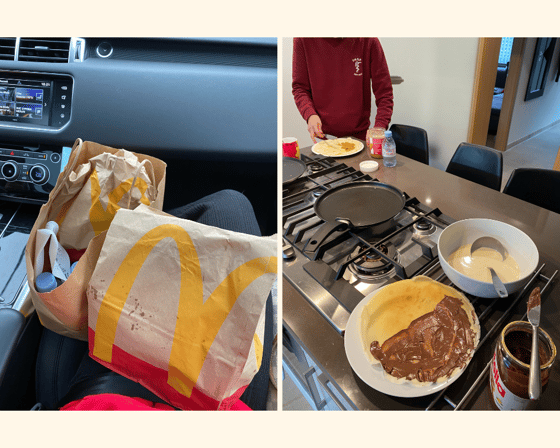 After lunch I went to town to do some shopping 🛍 with my mum. When I came back home, I spent some family time and started to pack my things again. On Sunday morning, I woke up very early ☀️ to catch the train 🚆 to Paris and then the plane ✈️ back to Montreal.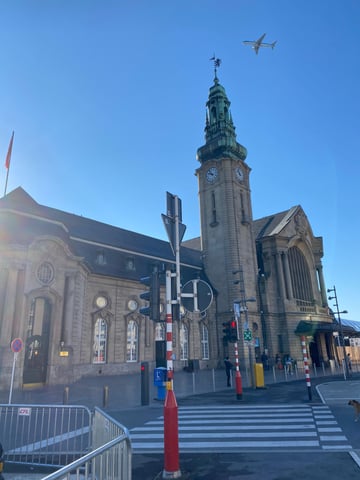 These 4 days were very intense but I was so grateful to be able to see and spend some time with my family 👨‍👨‍👧‍👦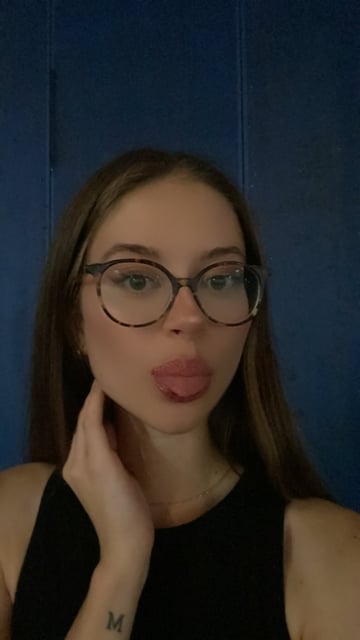 I was obviously sad to leave them and two days home 🙁 was very short but I was also excited to come back and see my lovely roommate, Imogen 🇬🇧 👯‍♀️"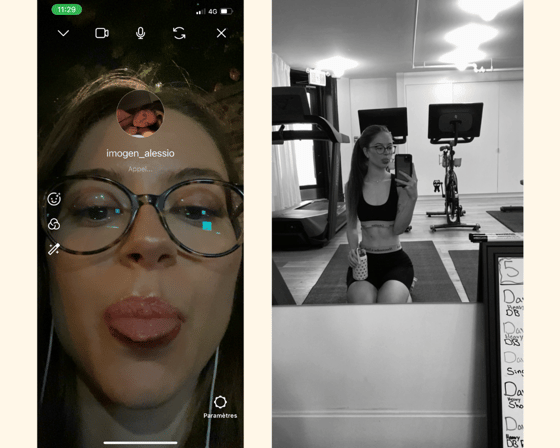 Back in Montreal

🇨🇦, here's what the rest of the gang's been up to the past couple of days!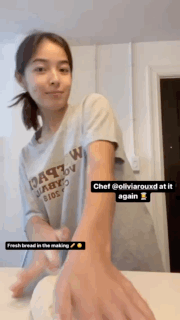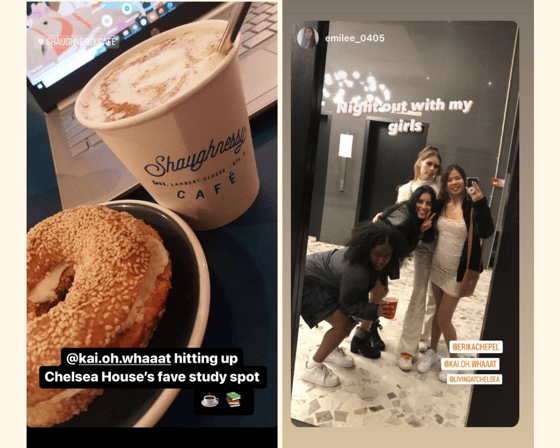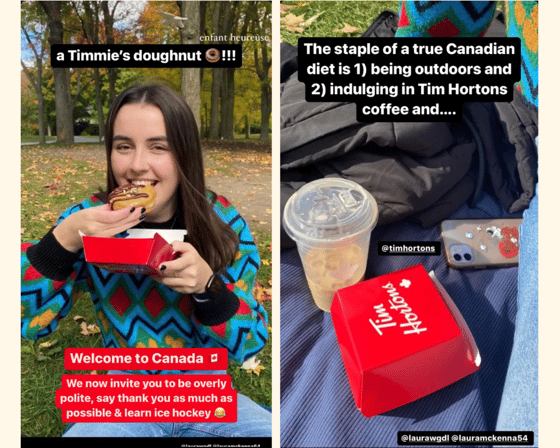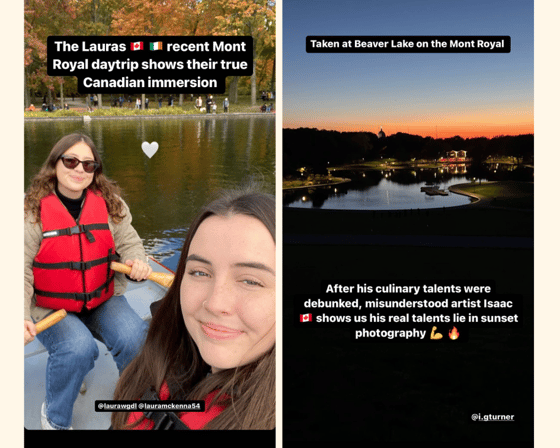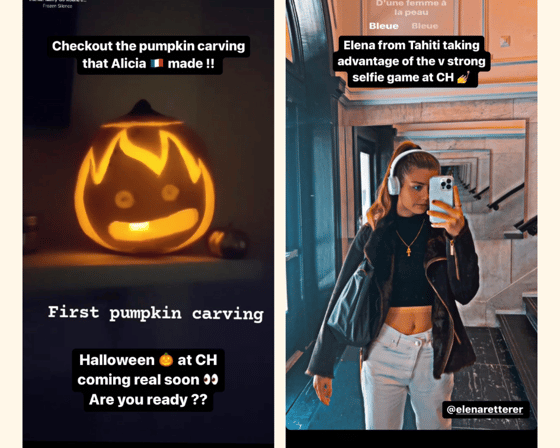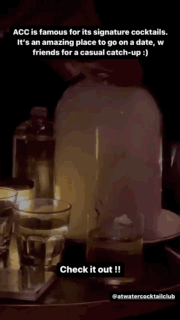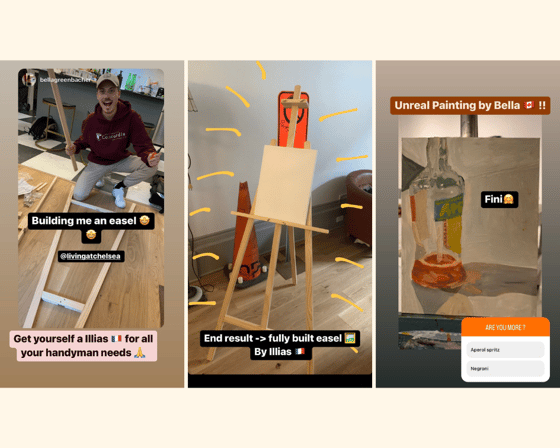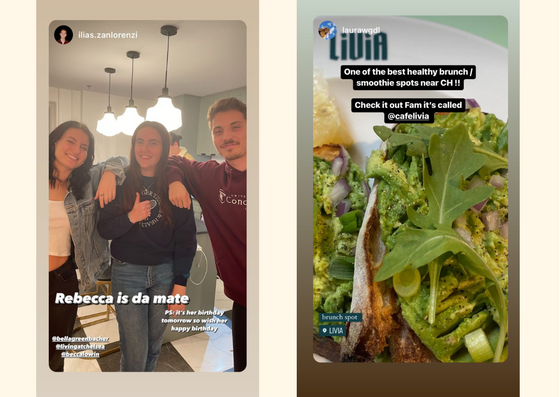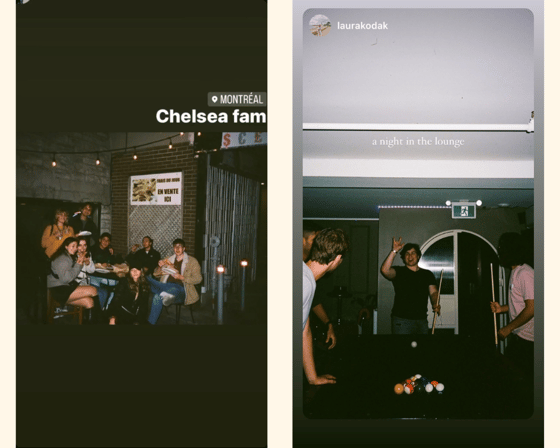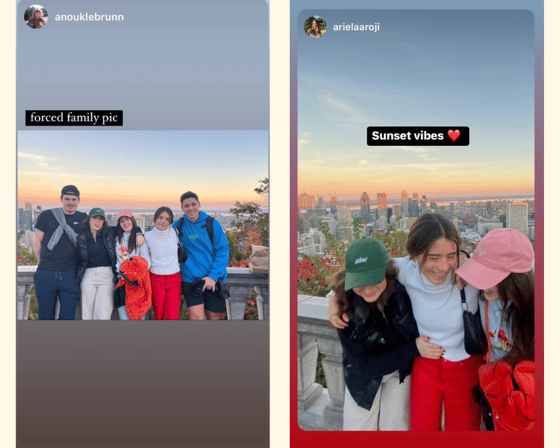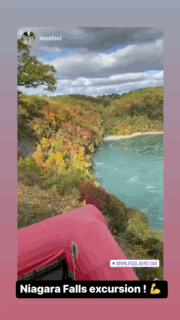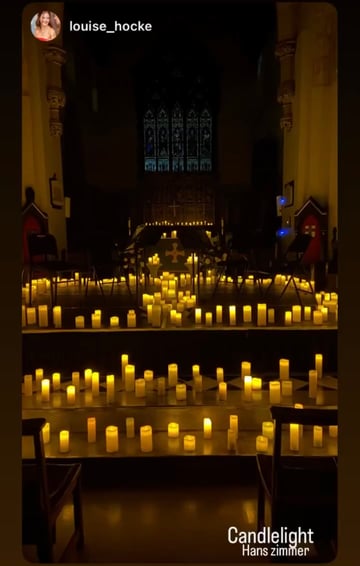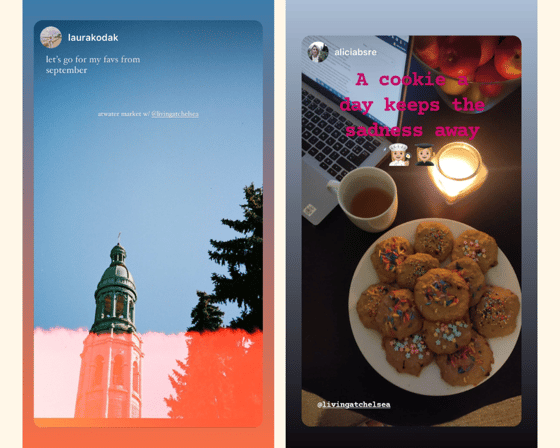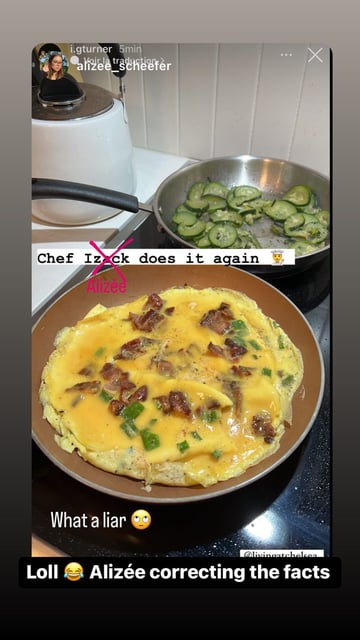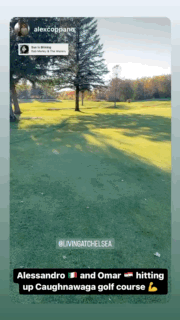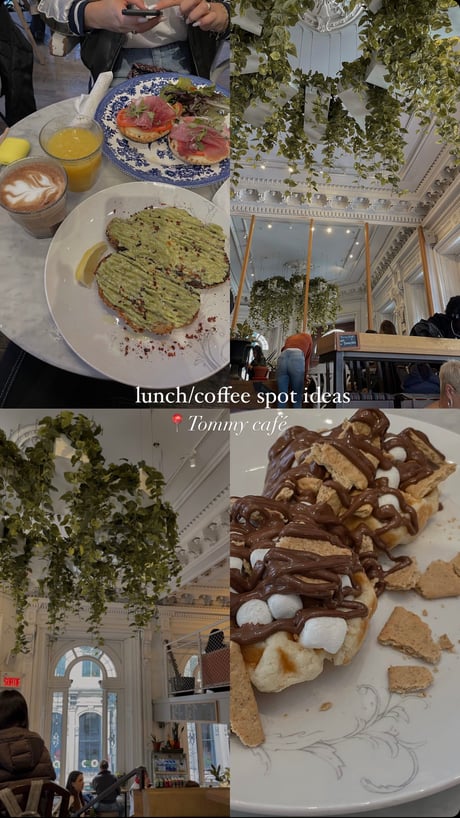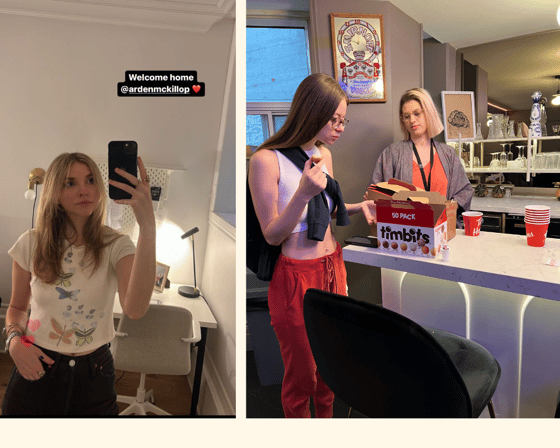 MEMBER SPOTLIGHT: ELIAS FROM SWITZERLAND 🇨🇭
Chelsea fam, meet Elias from Geneva, Switzerland! 🇨🇭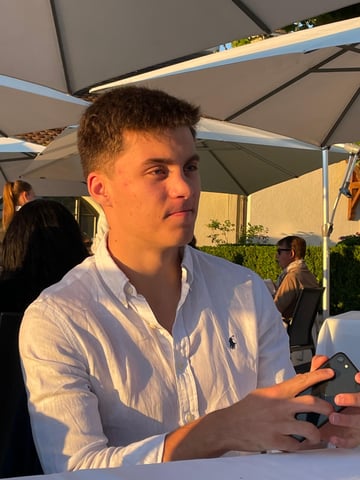 He's currently taking up Political Science at Concordia University 🏫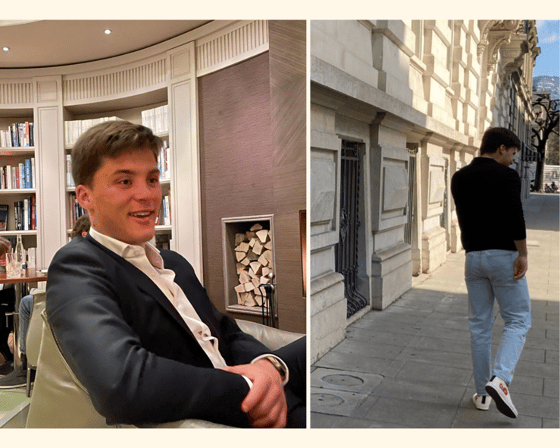 Elias is passionate about sports and loves to share it to his friends. He currently practicing rugby 🏉 but he's also interested in tennis 🎾 , golf 🏌️‍♂️ , and hockey 🏒.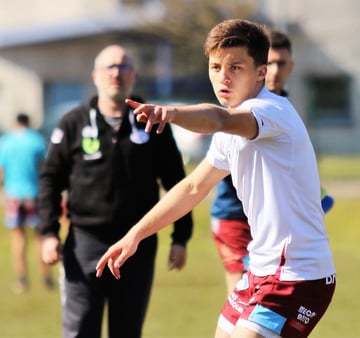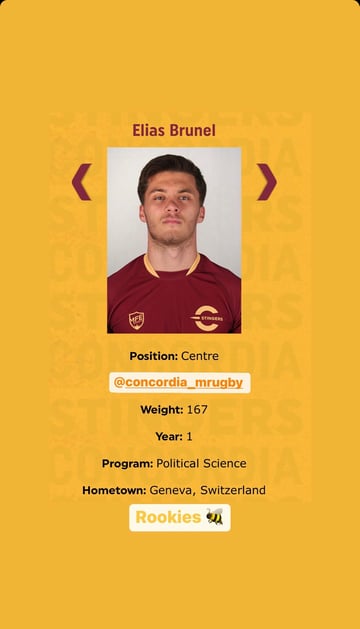 Apart from sports, Elias is also a big movie 🎞 geek and likes to spend time discovering different types of movies. His friends and family describe him as someone who is funny, kind, and cheerful 😊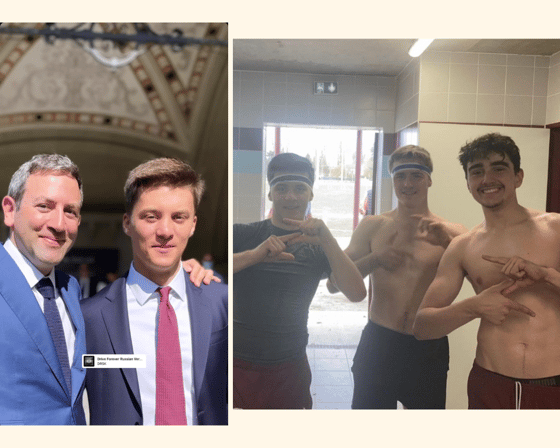 Hit him up if you wanna hang and have a sports or movie night with the gang 😉
SHOW ME THE MONEY!! THE STUDENT JOB BOARD FOR SOME PART-TIME CASH $$$
Showroom Coordinator @ Skechers |

If you're able to manage the samples and maintain the marketing of the showroom, work 24 hours a week (flexible over 7 days), and can speak FR, then this job is perfect for you!!
Volleyball Monitor/Coordinator @ Club Montreal Sport & Social |

Calling CH fam sports enthusiasts!! Club Montreal Sport & Social is looking for someone who can be the first onsite at the fields with all schedules and greet teams, set up and pack up the nets for the games, submit program records and accident/incident reports, as well as take photos and videos of the games.


Receptionist @ CPP UQAM |

This job requires the candidate to have excellent command of spoken FR, and be able greet, inform, direct and answer questions from the customers. If hired, you must also ensure the smooth entry and exit of the public according to the prescribed guidelines and Maintain a continuous presence at the desk to ensure quality customer service.
HOUSE UPDATES
PSA: Always check your takeouts to make sure that it's clean 🥲
Steph and Alizée 🇱🇺
walked to Starbucks to get a coffee last Thursday and found 25$ on the floor thinking it was their lucky day, Alizée finished her coffee and found
this
👀: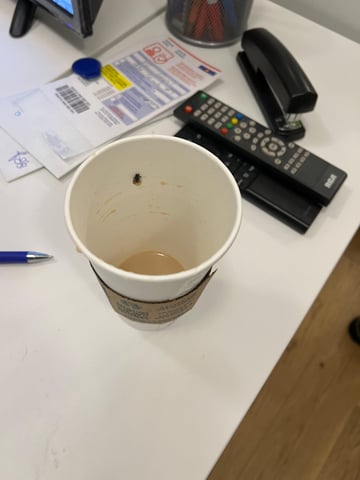 We know, it's gross 😖 So next time, be extra vigilant and inspect your orders 🧐 Better safe than sorry!!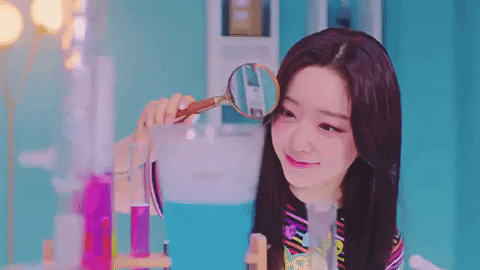 REMINDER: please make sure to take your

baskets

back with you when you do your

laundry

🫧 We've been receiving reports of lost laundry baskets these past couple of weeks. Note that you are responsible for your belongings, thus, if you leave your 🧺 downstairs and lose them,

you will be charged.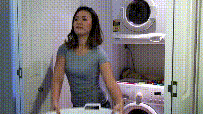 Calling out our in-house

event organizers!!! We know how busy everyone is with school work 📚 So we'd love to hear your ideas on how we can squeeze in some fun activities and not interrupt on your studies 🙏🏻


Next weekend for instance, our very own

Alessandro

🇮🇹 will be hosting our first ever

Chelsea House

Poker Game Night

at the lounge 🃏 So we're helping him plan it out and buy the stuff to make it an extra awesome event 👌



Alright, that's it for now!
Stay Classy,
The Chelsea House Community Team