Bring It On, 2023!!! 💥 - CH Newsletter #50 January 13, 2022
Posted on :
January 14, 2023
As part of joining our private residential community, our members receive weekly updates about the community, upcoming events, developments in the student residence and any other relevant news. We've decided to post these updates on our website in order to let our visitors looking for student housing get an inside view of the Chelsea House student life!
Dear Chelsea House family,
Happy New Year, Chelsea Fam 🎉 and welcome back to the CH Show!!! 📺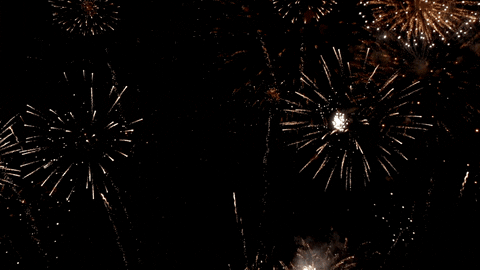 For those new here - welcome to our infamous weekly newsletter where as members of the Chelsea House student coliving community you get the real scoop on what's up in Montreal, where to go, what's happening - Keys to the city.🔑
We hope you enjoyed your
well-deserved break
with your family and loved ones! 🤗 Are you pumped to be back at your
favorite student residence in Montreal
? We have
A TON of fun activities
planned for you this semester and we can't wait to share them with you! We know you missed our weekly newsletters so let's get the ball rolling!!! 🙌🏻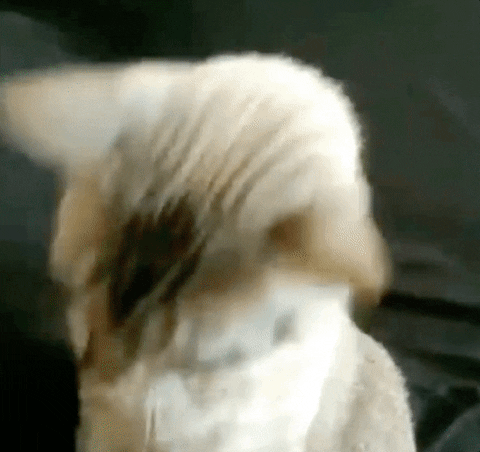 THE INSIDER'S REPORT: MONTREAL NEWS YOU NEED TO KNOW
The Insider's Report is where you benefit from the Community Team's experience to get real, local Montreal knowledge on what's good for the week. This is where you get a step-up on everyone thanks to our many years of partying studying and living in our dear city. Forget the tourist traps - we got you.
Embark on a 12-hour unique music and art experience with Exposé Noir x Fonderie Darling.
The holiday festivities have already ended but as most of you know by now,
the fun never stops
in Montreal 😉 This Saturday, January 14th, you can party all-night (literally) and order drinks 🥃🍸🍻 from
8pm to 8am.
Revel in the the musical performances of various artist courtesy of
Exposé noir
while exploring the diverse visual masterpieces
at
Fonderie Darling
.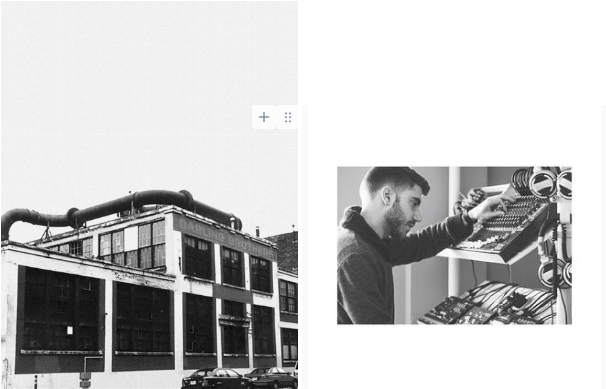 Missed the chance to score tickets for tomorrow's event? Don't worry. There's another
all-nighter event
called
'Nuit ÆX',
an audiovisual party featuring music from various DJs as well as live visual projections by talented artists. This will take place next Saturday, January 21 at
Club Soda.
Buy your tickets now before it gets sold out!
Check out the newest arcade in the City!
Can't bear the cold and want an indoor activity that's
fun and exciting
? We got you covered! There's a
new Japanese-themed arcade
that opened recently in Brossard called
CläwMee
. For a minimum of $20 worth of tokens, you can already play and have a chance to bring home some
cute toys 🧸 , video games 🎮 and other cool items!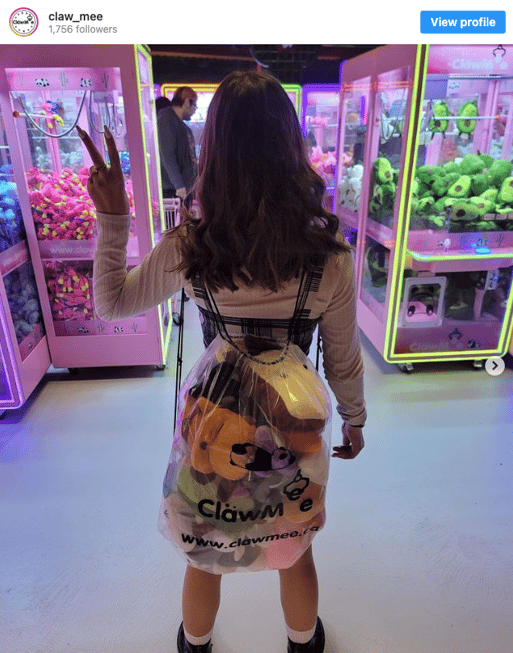 Visit the Montreal Museum of Fine Arts and learn about Basquiat's artistic career.
Calling all
art-loving CH members
, we have something for you as well! Drop by the
Montreal Museum of Fine Arts
and check out
Seeing Loud: Basquiat and Music,
an exhibition exploring how music influenced the works of famous neo-expressionism artist
Jean-Michel Basquiat.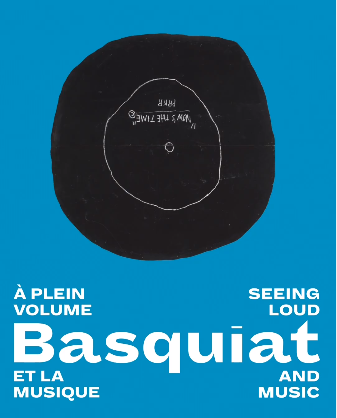 Tickets
are free if you are 20 yrs. old or younger while 21 to 30-yr.-olds can buy them for $16 per person.
CHELSEA HOUSE COMMUNITY VIBES UPDATE
Friday afternoon Pizza 🍕 and Pool 🎱 Party
Last week, we had a
chill get-together
at the
Chelsea House lounge
with the members who are back from vacation as well as the new members who recently moved-in with us.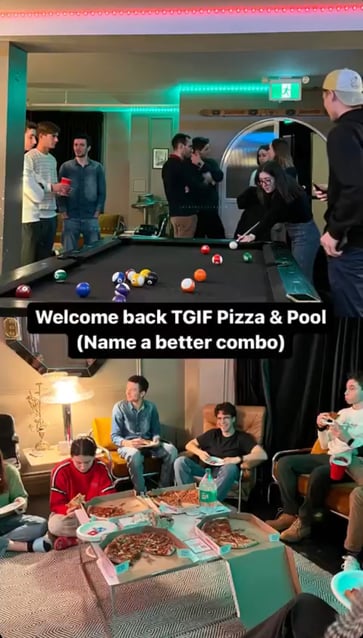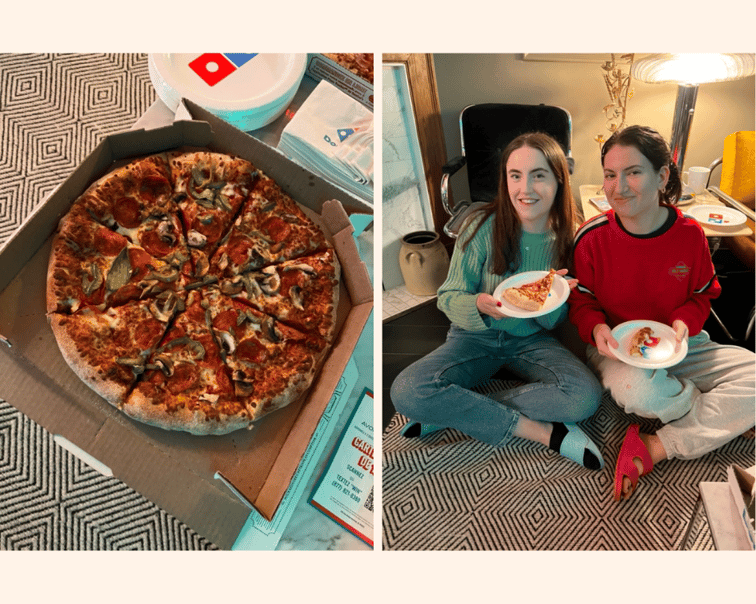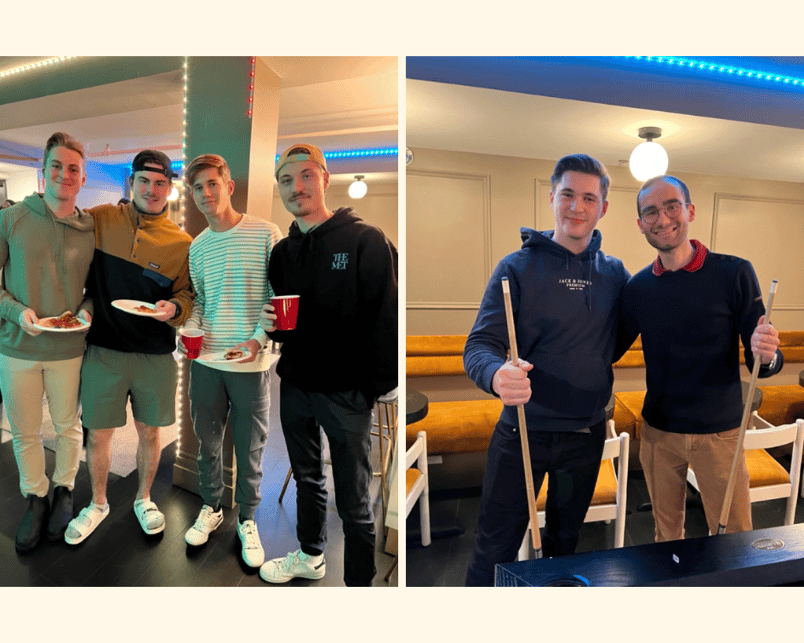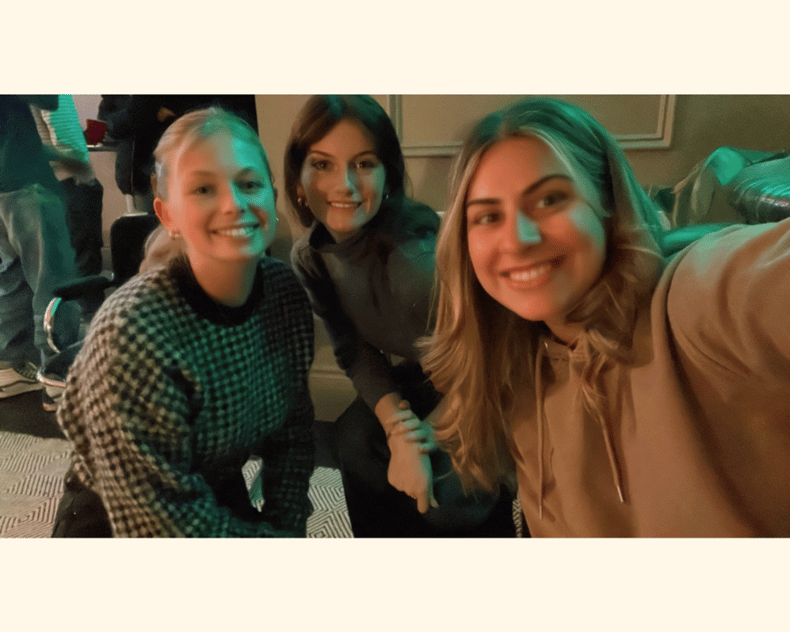 UPCOMING EVENTS:
Meet The Fam 🙏 Icebreaker Event

Tomorrow, January 14th (Saturday), we will be having our traditional

CH Meet The Fam 🙏 Icebreaker Event

to officially welcome the new members of the CH fam!

We hope everyone can make it 🤞🏼 Here is the

ATTENDANCE FORM.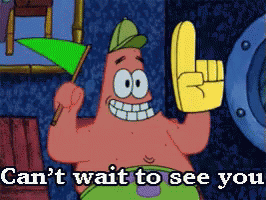 Calling all CH members with a knack for event planning! We are forming a CH Event Committee launched by Laura M 🇮🇪 and Ilias 🇫🇷 !! 🥳 Here are the initial events proposed so far:

- Potato Party (lol) 🥔
- Cooking 101 👨‍🍳
- Corporate LIFE (CV Writing Review & Pro Headshot 📸) event at Fox 🦊 Head Office on Sherbrooke

We know you have amazing ideas so please share them with us! If you're up for the challenge and you'd like to be a part of the team, sign up HERE.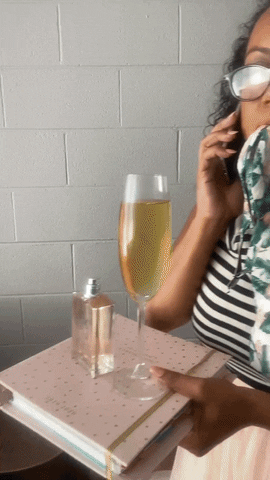 WEEKLY RECAP

: Here are some snaps of what went down the past week with the rest of the fam: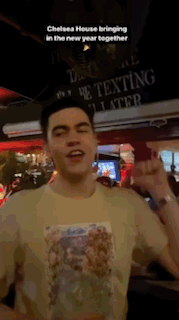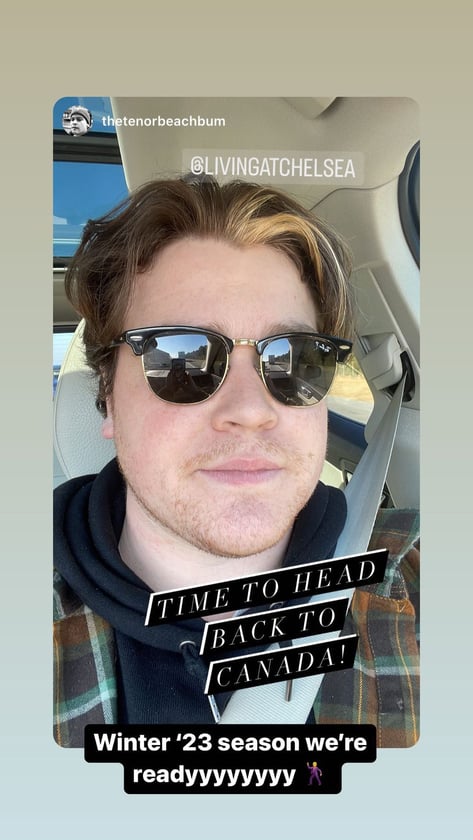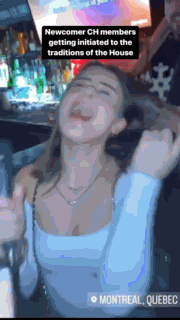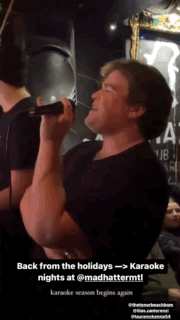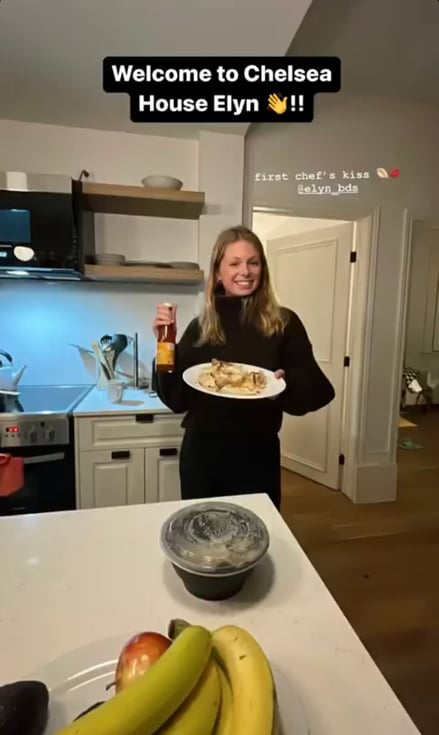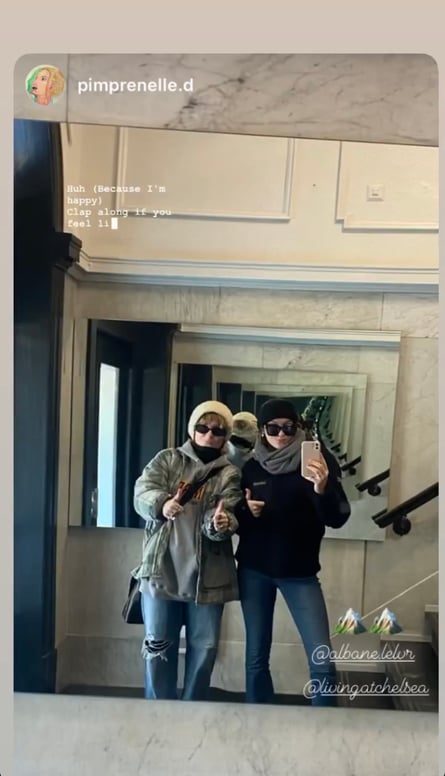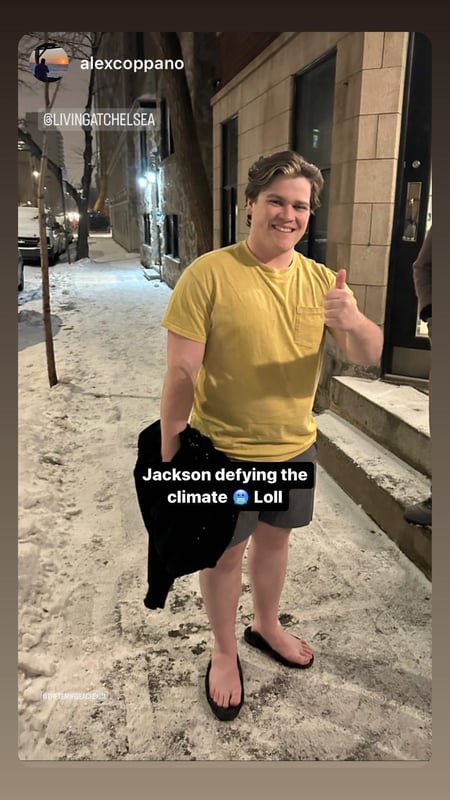 MEMBER SPOTLIGHT: BIBI FROM FRANCE 🇫🇷

(Btw we put everyone's nationality flag so you learn your flags 🤓 and realize how global the CH Fam really is)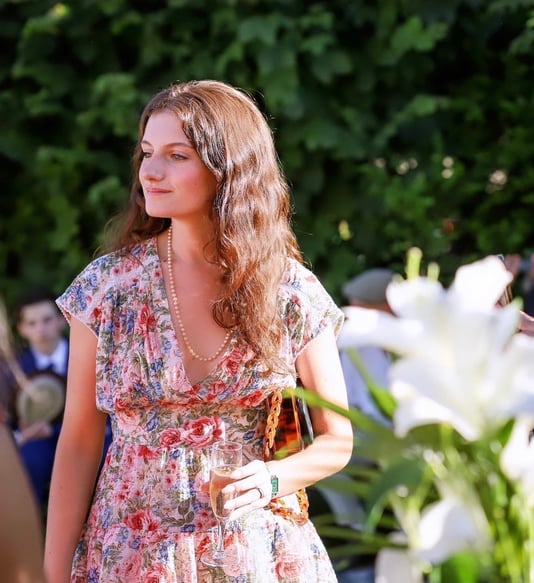 Beebs or B is taking up Liberal Arts with double minor in English Literature 📚 and Acting 🎭 at Concordia University 🏫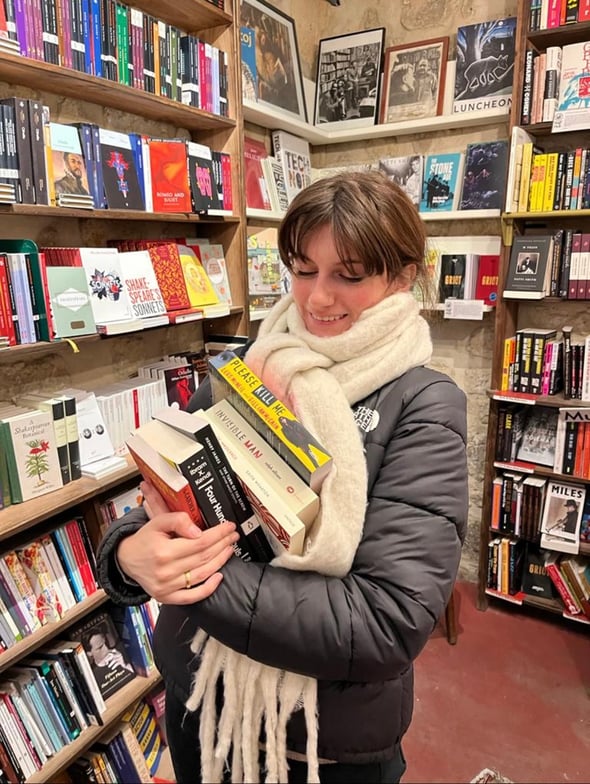 She loves to read 📖 , watch movies 🍿, listen to music 🎧, follow sports 💪🏻. She is also always up to explore new underground places 🔍 and go to museums 🖼.
During her free time, she likes to
stay at home 🛌
or go to a
coffee place ☕️
and talk for hours about various different subjects. She also enjoys going to
concerts
🎤,
bars
🍸 and
restaurants 🍽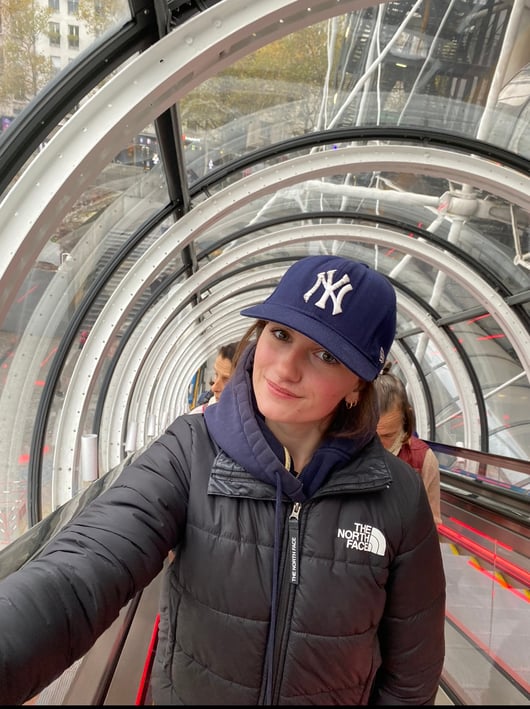 Bibi is a competitive equestrian 🏇 and hopes to become an actress ⭐️and work in a non profit organization 🤝.
A
generous, spontaneous, and funny
person-- she is indeed a perfect fit in the Chelsea House community!
We hope you'll love your CH and Montreal experience, B! 🥰
SHOW ME THE MONEY!! THE STUDENT JOB BOARD FOR SOME PART-TIME CASH $$$
Every week, your favorite student housing team members scour through the current available jobs to show you our best pick of easy, student jobs in Downtown Montreal, easy to go to after class at McGill, Concordia. As in, you get paid & but save your energy for the studying part of your Montreal life.
Student Monitor @ St. George's School of Montreal |

If you have a

DEC in Community, Recreation & Leadership training or equivalent, experience working with adolescents, and proficient in Google Workspace, this job may be the one for you! If accepted for the role, your contract length will be 4 and a half months (with a possibility of extension) and you'll only need to work from 3pm to 7pm from Monday to Friday.


Clerk @ Pharmaprix |

The company is looking for someone who is

organized, detail-oriented, and

has basic experience with computers and the cash register. As a clerk, you must also

be able to provide exceptional customer service and work independently. Note that this job might require some heavy lifting and climbing a ladder so only apply if you are physically fit to do so. Ability to communicate in FR and EN is a plus.




Club Demonstration Services (CDS) Product Demonstrator at Costco |

CDS is Costco's in-house pre-qualification marketing company. As a product demonstrator, you will be in-charge of

introducing Costco members to new foods and products. If you are comfortable in interacting with customers and managers and able to stand for up to 6 hours a day and lift approximately 22 lbs, check out the link below.




HOUSE UPDATES- this section is where we share with you the nuts and bolts of keeping the Chelsea House ship afloat while you focus on your studies & having fun. The honest truth is this is real life, sometimes things don't work well, mistakes happen and delays occur. We decided that we'll still share it all with you, right here, every week.
At the end of the day, we are a young organisation (our eldest team member PJ is in his early 30s). We do our best and we keep it real. Remember, we're not a Hilton...but we are trying our best to be the best student residence experience in Montreal the World and we won't stop until we get there.
You have $500 waiting for you! 🤑
Ladies and gents, our
Back-To-School Promo
is back! Help us
grow our amazing community
and
earn extra cash
😉 It's super easy -- each time a person you refer signs a lease with Chelsea House, you'll receive a
$500 prepaid visa card.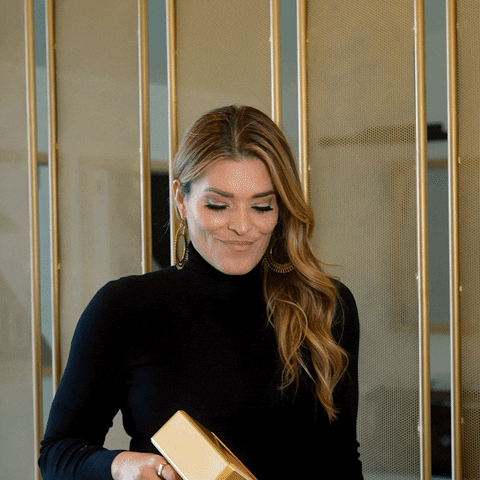 Your friend gets a sweet spot to live, you get the easiest $500 you've ever made. #winwin
CRITERIA FOR NEW REFERRALS:
Your referral has to be a first time Chelsea House Member.
Your referral has to go through the usual Chelsea House application process and be accepted as a Member for a period of at least one year (12-month contract).
As you very well know, at Chelsea House, we prioritize the safety and security of our members above all else. As such, we'd like to remind everyone,
please do not lose your keys 🔑
There will be a corresponding
fine
of
75$ for every lost key
.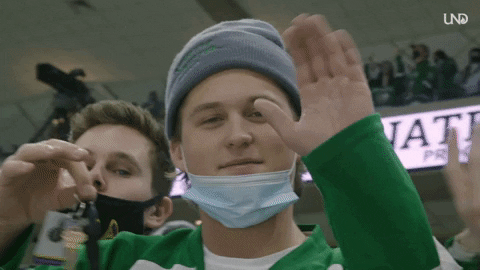 Obviously, we don't want thieves or people with ill intention to have easy access in our precious home 🏡 Keep in mind that losing your key
puts not just you but your fellow members in danger.
Thank you for your cooperation, CH fam 🙏🏻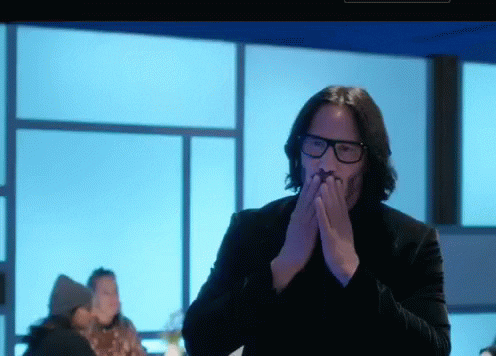 If you're into
writing
✍️, share with us
an article or two
about your experiences in Chelsea House and Montreal. If chosen, we will post your content on our
website's blog section.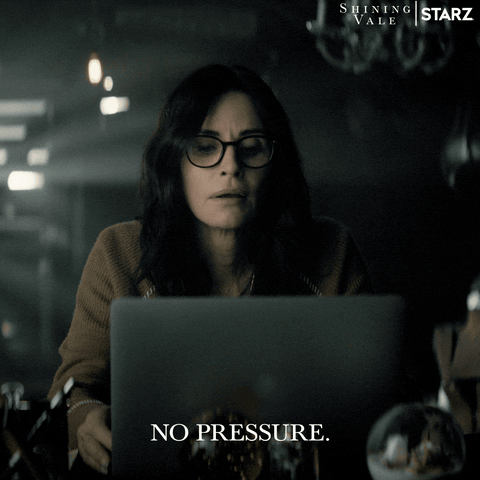 Each content gives you an entry into our monthly contest giveaways (UberEats cash $$ / HABS tickets / Cinema / etc)!! 🤑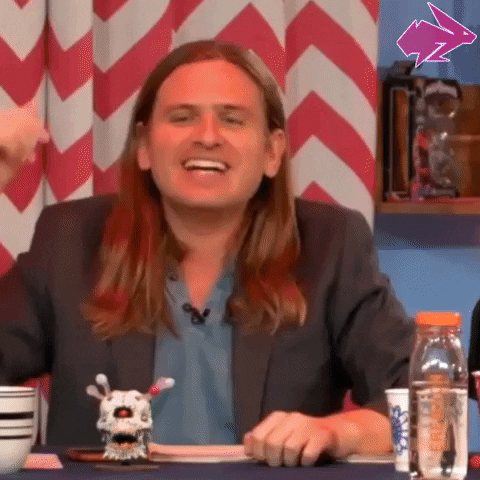 Alright, that's it for now!
Stay Classy,
The Chelsea House Community Team