It's All Uphill 📈 from Here, CH Fam!!! 💪🏻 - CH Newsletter #53 February 3, 2023
Posted on :
February 3, 2023
As part of joining our private student residence, our members receive weekly updates about the community, upcoming events, developments in the student residence and any other relevant news. We've decided to post these updates on our website in order to let our visitors looking for student housing get an inside view of the Chelsea House student life!
Dear Chelsea House family,
Fun

FACT:
Did you know that we just made it through the 10 darkest weeks of the year? 😱 Lol.
Thanks to our extremely reliable source (aka
our founder, PJ
's mom) for the very insightful information 😂 In the words of PJ, "it's all uphill 📈 from here!" 💪🏻 Hurray, CH fam! Though it might not seem like it if you look at the 44cm of snow on the ground outside 👀. We choose to believe that we all have survived the worst 🤞🏼!!!
Moving on to our usual order of business... this week, we're sharing with you once again the latest news at your favorite student residence in Montreal and of course, your favorite -- fun and unique activities in the City that you and the whole gang can try this weekend!
Let's get started! ❄️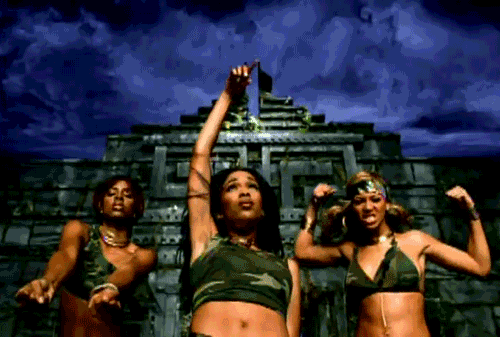 THE INSIDER'S REPORT: MONTREAL NEWS YOU NEED TO KNOW
Discover up and coming local artists at

Montréal Boréal
Did someone say
free concerts?
Count us in! From February 3 to 5, a series of concerts will be held at
Square Sir-George-Étienne-Cartier
featuring local musicians and artists! 🎸 The event is called
Montréal Boréal.
If you're worried about the freezing temps🧊, you'll be relieved to know that there will be a stage located in a
heated dome.
You can also get
hot drinks
🍵 so your teeth don't chatter while enjoying the performances 😬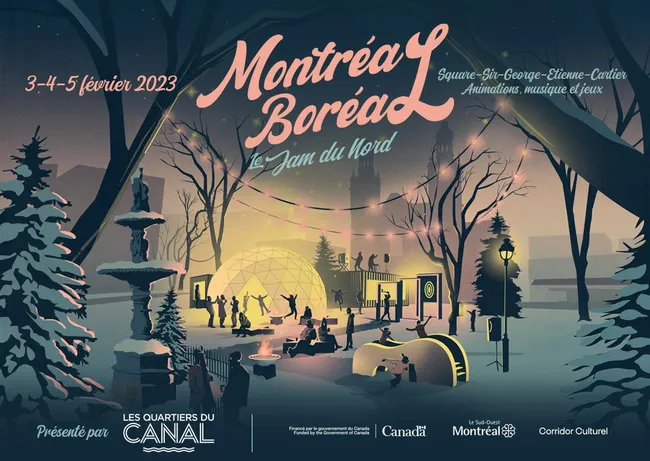 Keep yourself warm while showing your killer moves on the dance floor!

💃🕺
ICYDK, the famous
Dômesicle
series at Montreal's
Société des Arts Technologiques
(SAT) is still ongoing. If you haven't been, this is your chance! Tomorrow,
Saturday
, head over to
1201, boulevard Saint Laurent
, shake off the winter blues while basking in amazing visuals 🪩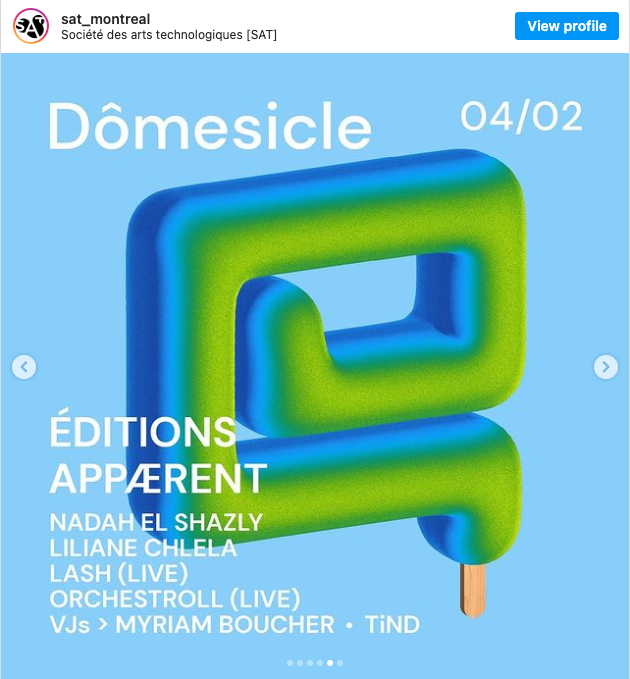 Try this café's IG-worthy personalized coffees ☕️
Tired of the same old boring cup of coffee at your usual coffee stops ☕️? Check out
Valentina Boutique's
personalized coffees with the gang! Their offerings start at $4.50 per cup with an additional $1 charge for customization. While you're there, why not check out their diverse collection of
clothes and accessories
for some much needed
retail therapy
🛍 Talk about a relaxing weekend, indeed! 😌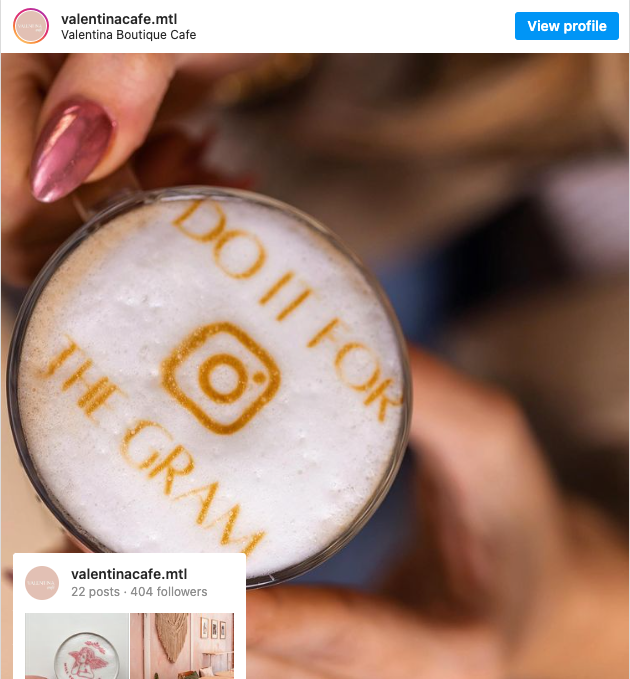 CHELSEA HOUSE COMMUNITY VIBES UPDATE
Patato Party 🥔 hosted by Ilias 🇫🇷 and the CH Event Committee 💪🏻
Congratulations are in order for the
CH Event Committee
for hosting the their very first activity for this semester! 👏🏻 We were thrilled to see everyone's version of their fave potato dishes 🥔🥔 Kudos to Ilias for the brilliant idea and spearheading the event! Here are some of the photos from last Friday: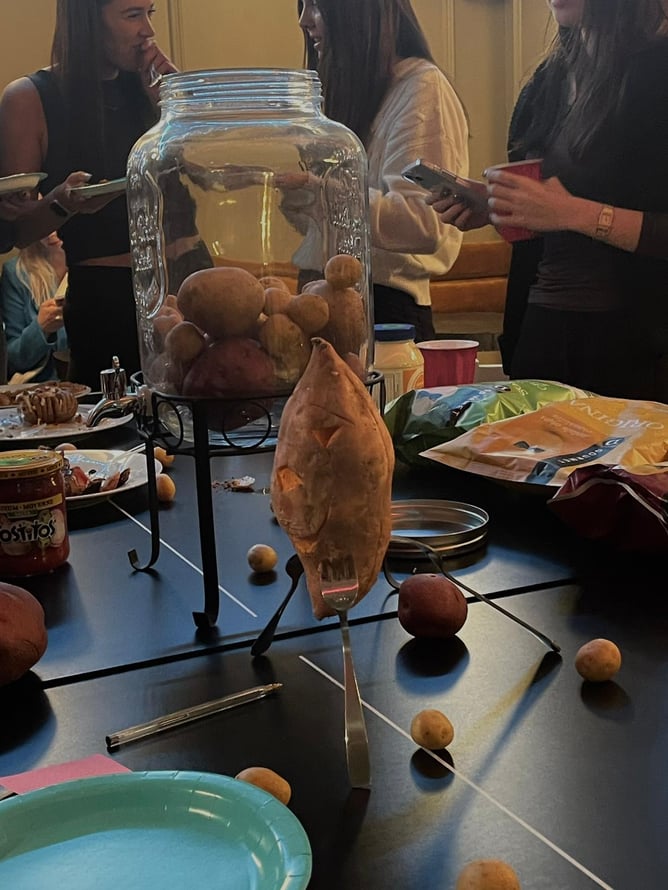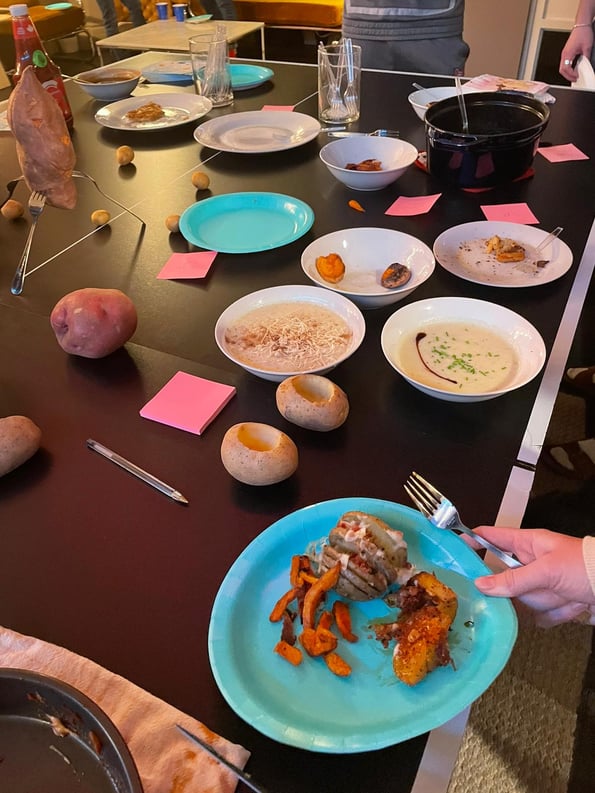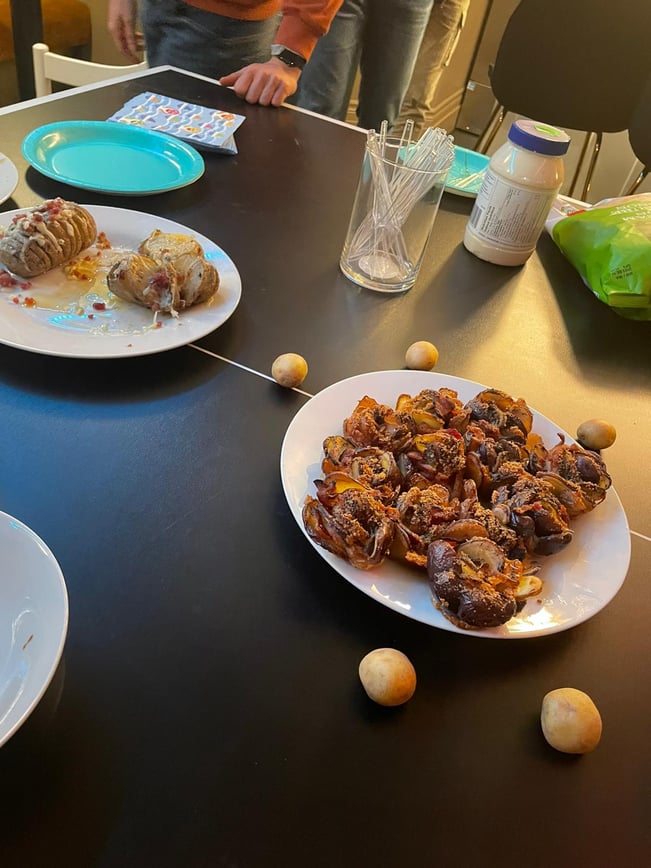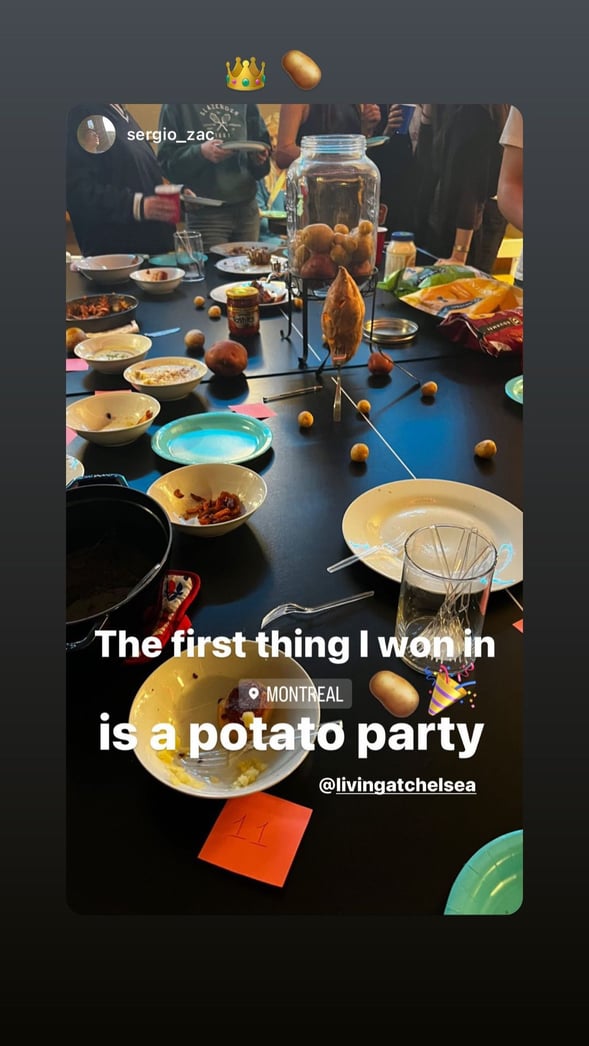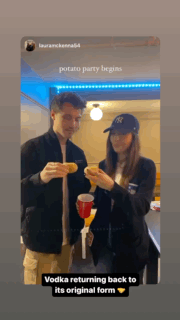 UPCOMING EVENT: Pyjamas Party 😴👕💤👖 Hosted by Maya H. 🏴󠁧󠁢󠁳󠁣󠁴󠁿 and the CH Event Committee

We have another exciting event coming up this weekend, CFam! 🥳 This time, Maya H.

🏴󠁧󠁢󠁳󠁣󠁴󠁿

will be leading the pack 💪🏻 Everyone is invited to wear their cutest and comfiest pajamas and the Event Committee will take care of the rest!

Popcorn 🍿, pizza 🍕, drinks 🥃🍻, and snacks

will be provided. Trust us, you don't wanna miss this!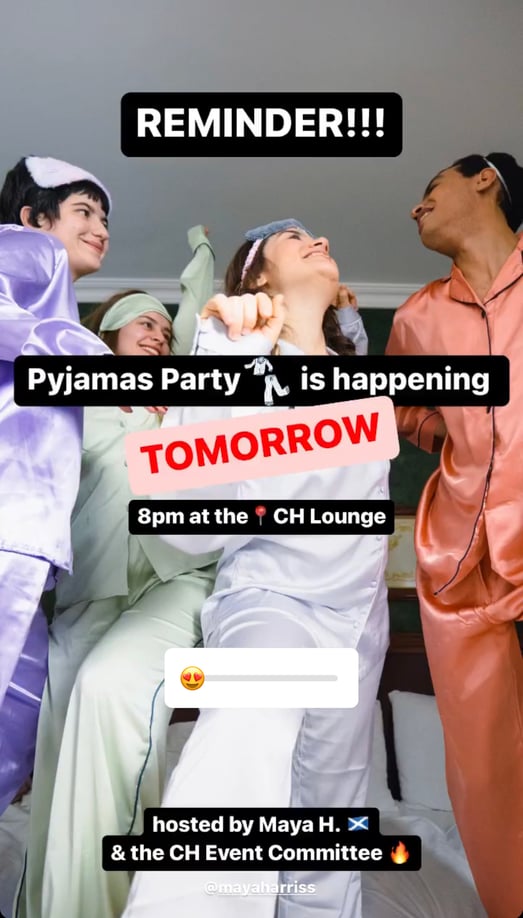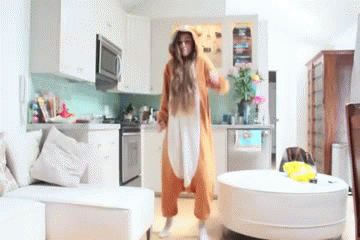 WEEKLY RECAP
: Here are some snaps of what went down the past week with the rest of the
fam: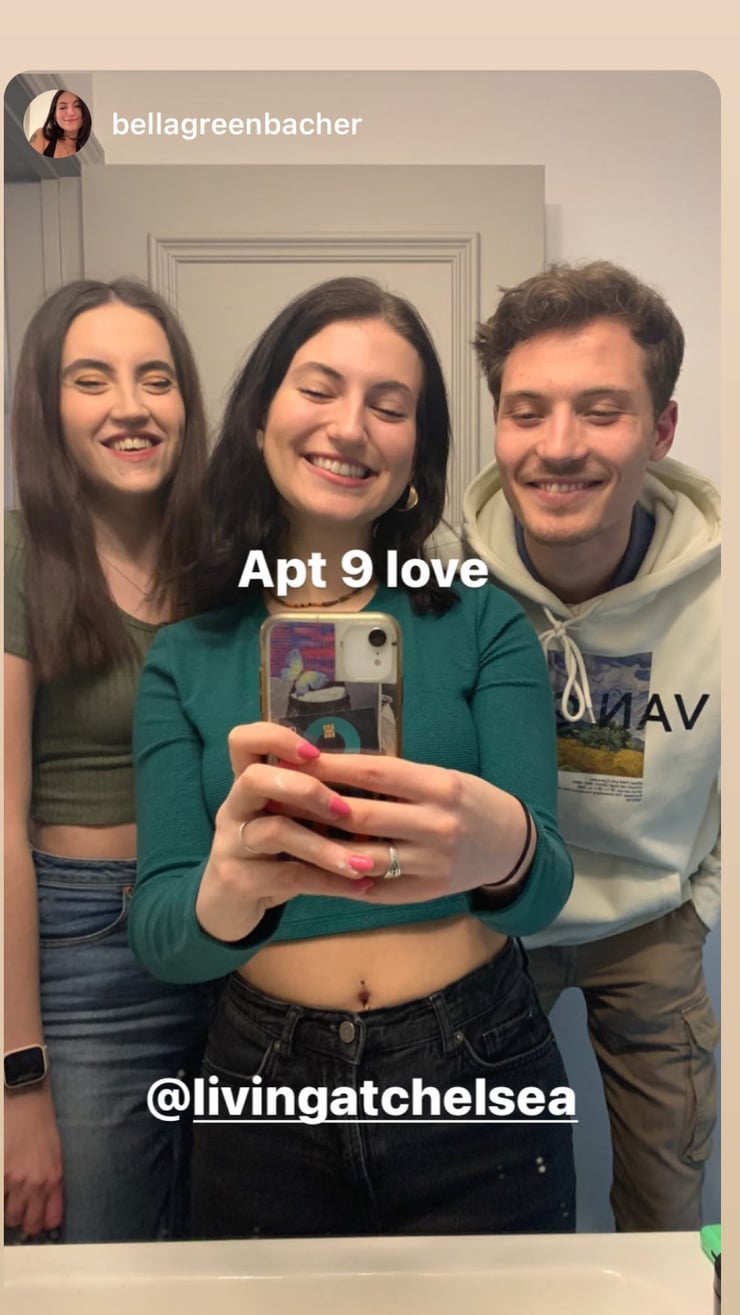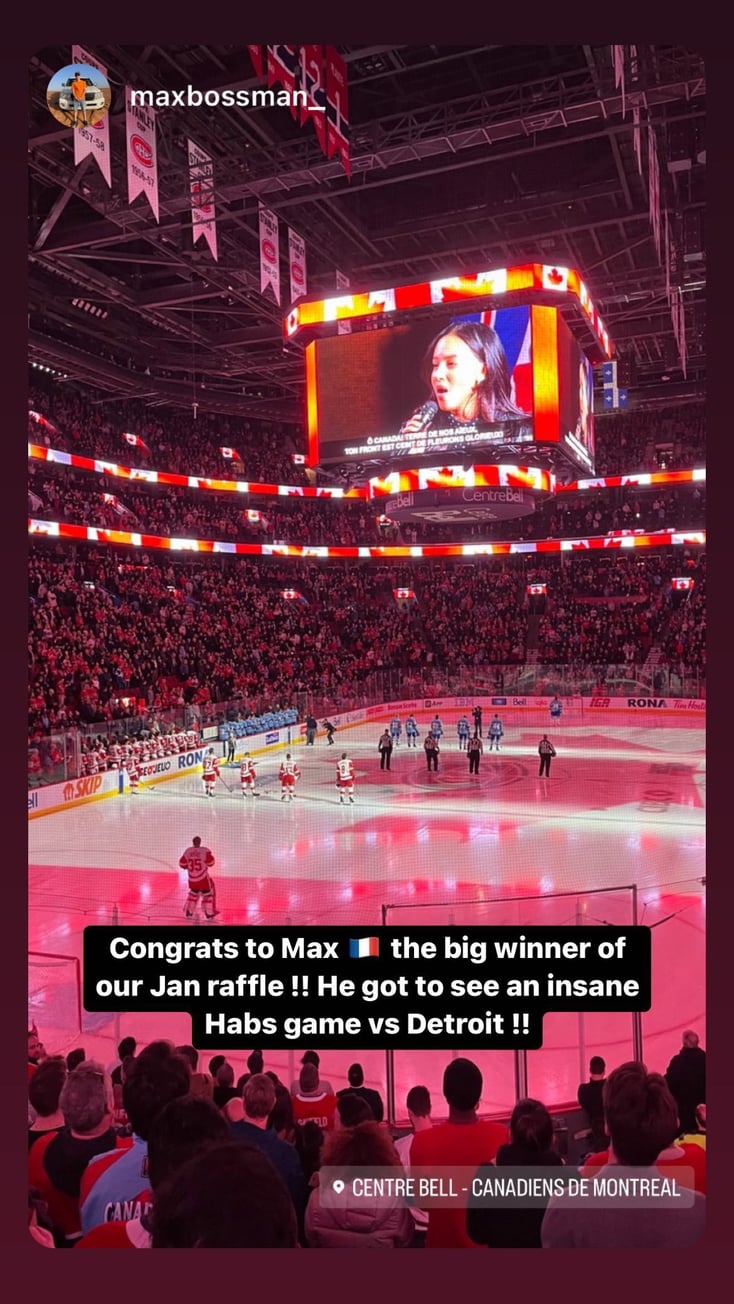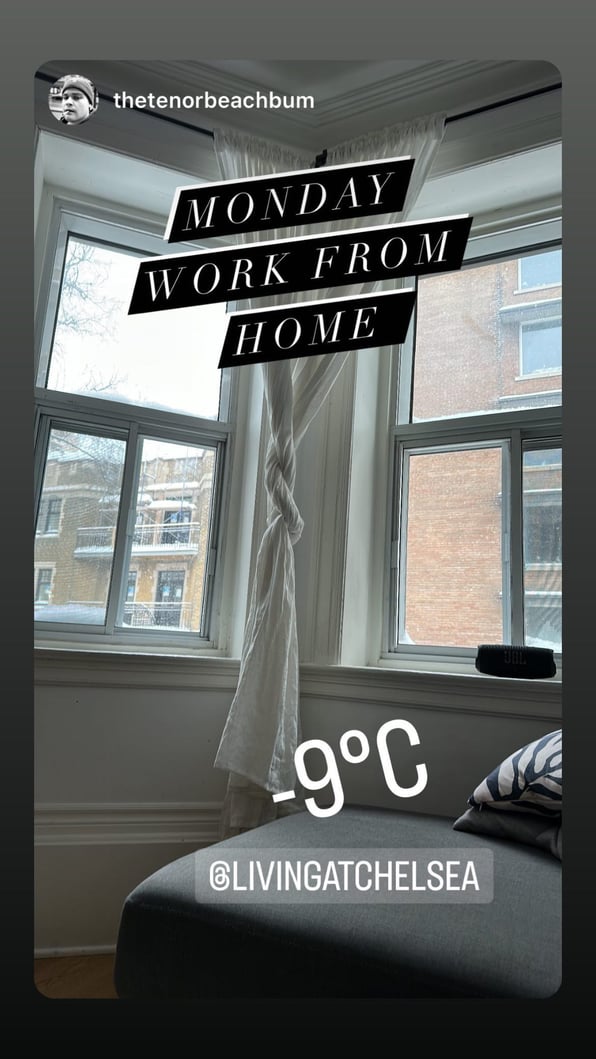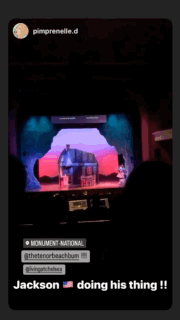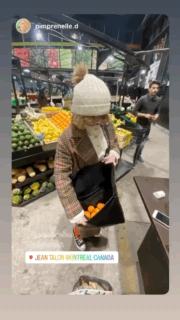 MEMBER SPOTLIGHT: ERIKA MAY FROM IRELAND 🇮🇪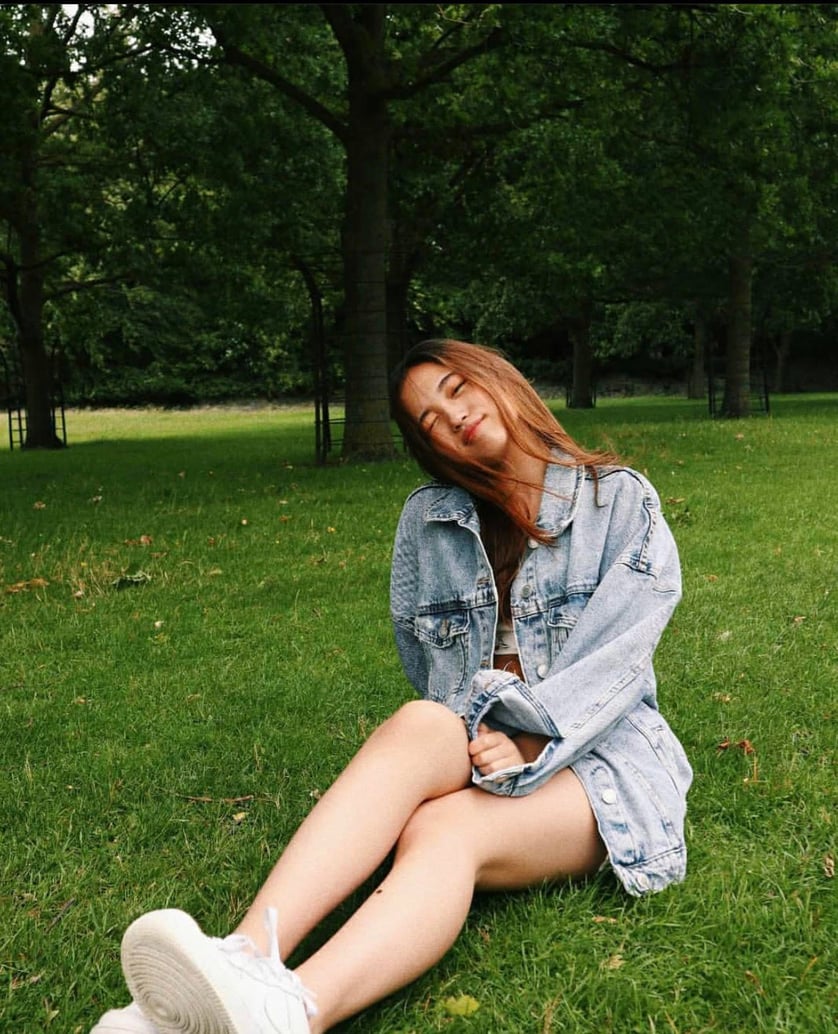 Hey, CH Fam! This week we're featuring a new member of the family,
Erika
from
Dublin, Ireland
🇮🇪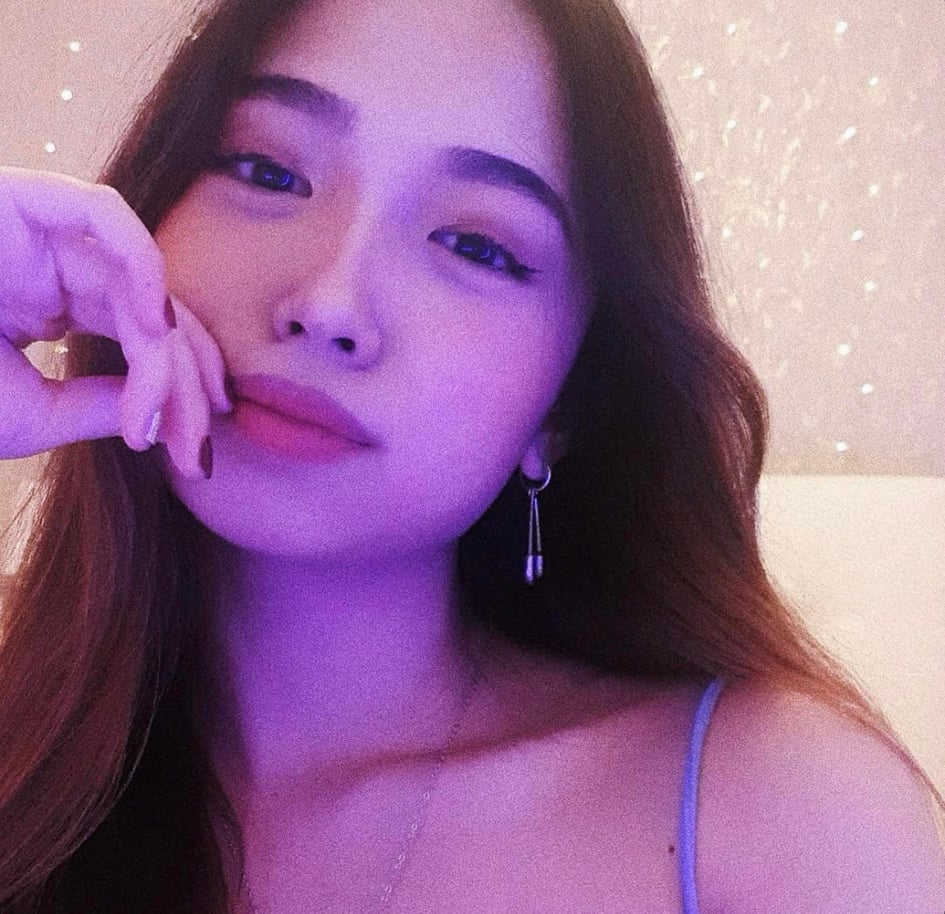 She is from the Desautels Faculty of Management at McGill University 🤓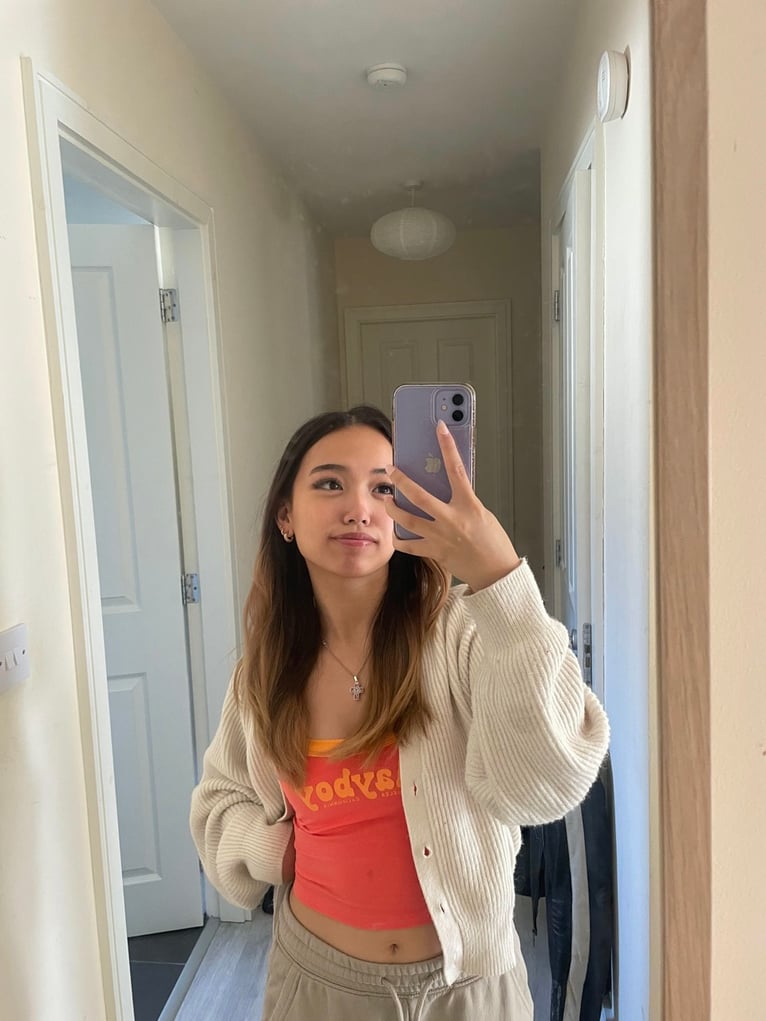 While in Montreal, Erika hopes to get to know the City, inside and out. Her game plan: travel around 🚗, discover new places 🕵️‍♀️, and try out new food 🍽! 👌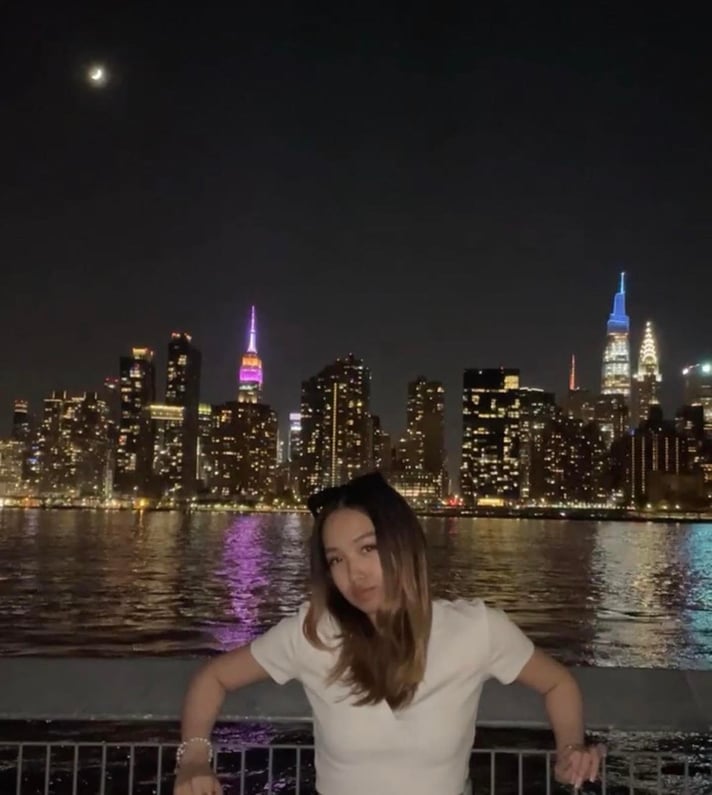 Her interests and hobbies include
reading 📖
,
travel filmmaking/ videography 🎥, watching any film 🎞, cafe ☕️ & museum 🏛 hunting, shopping 🛍,
and karaoke 🎤
!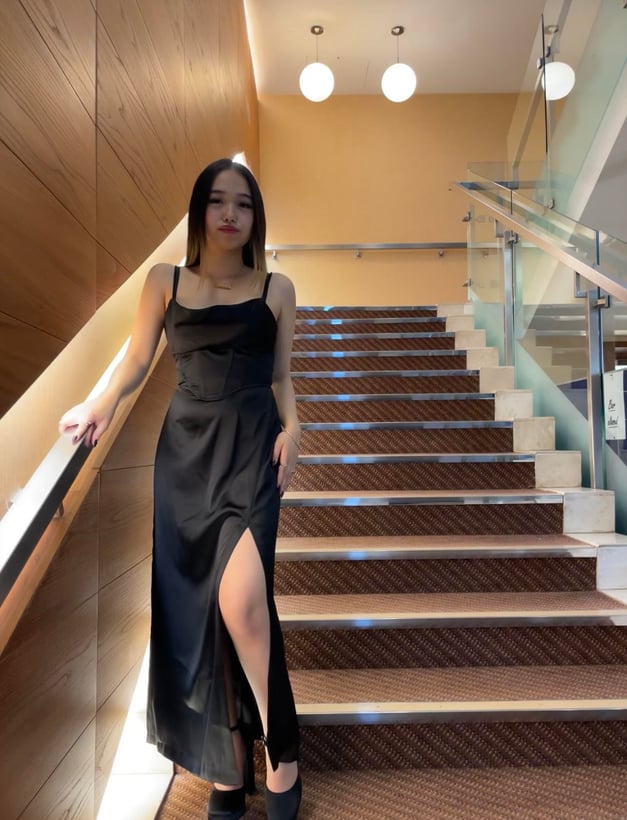 Erika is also very much into
learning new languages
🗣 (Have studied 7 so far!)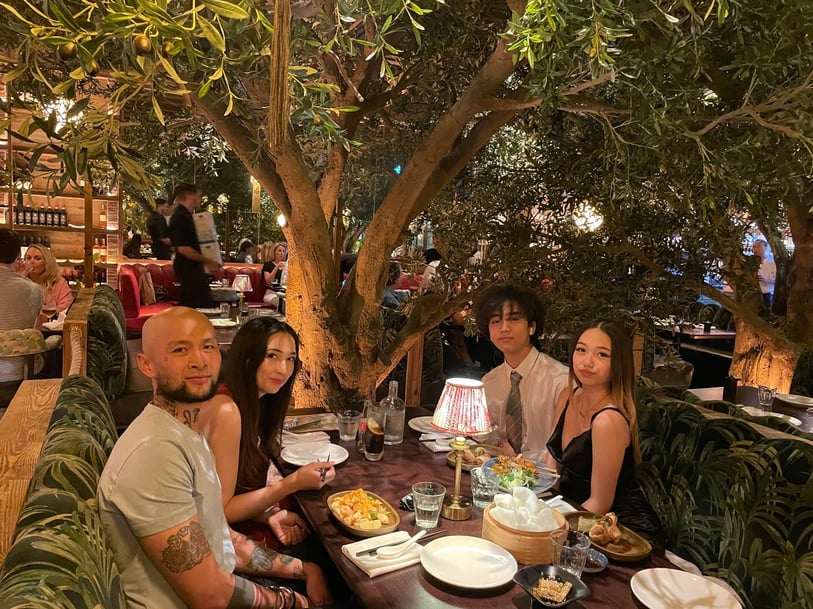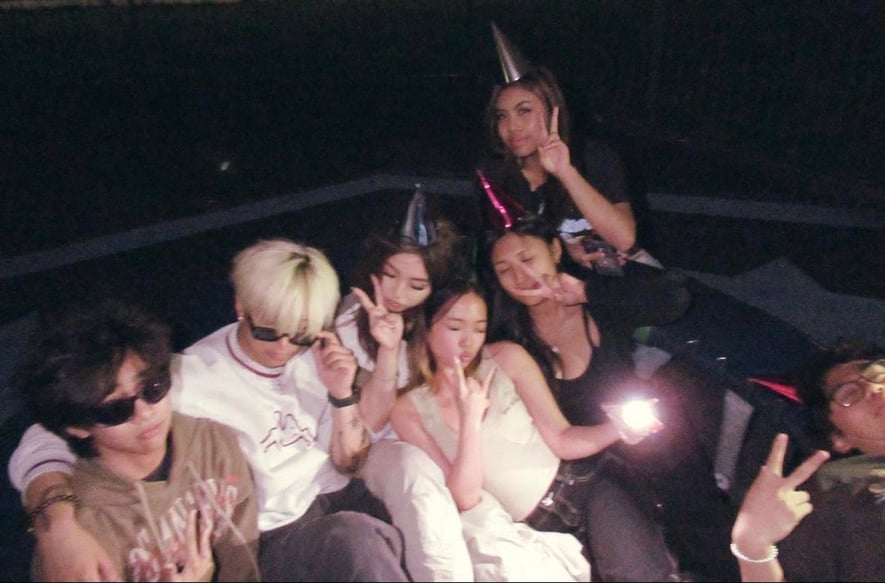 Her family and friends describe her as someone who is
bubbly, curious, and loving
🥰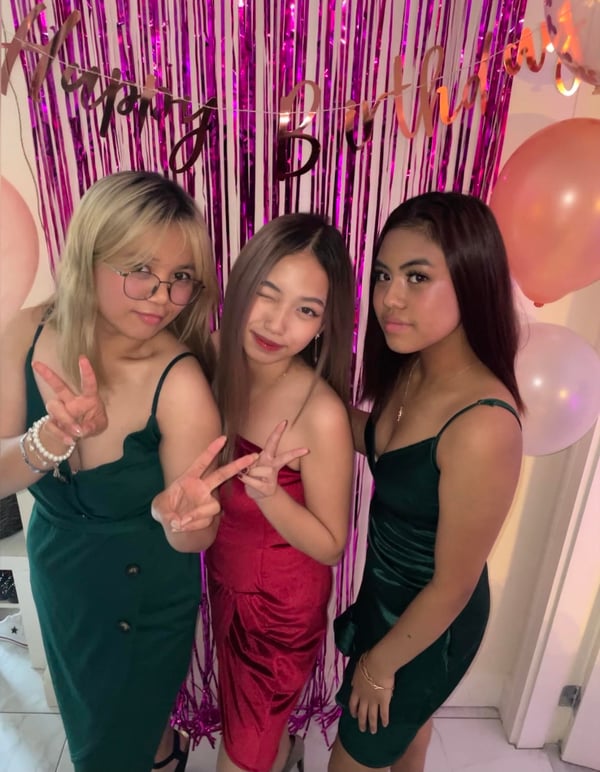 Welcome to the CH Family, Erika! 🤗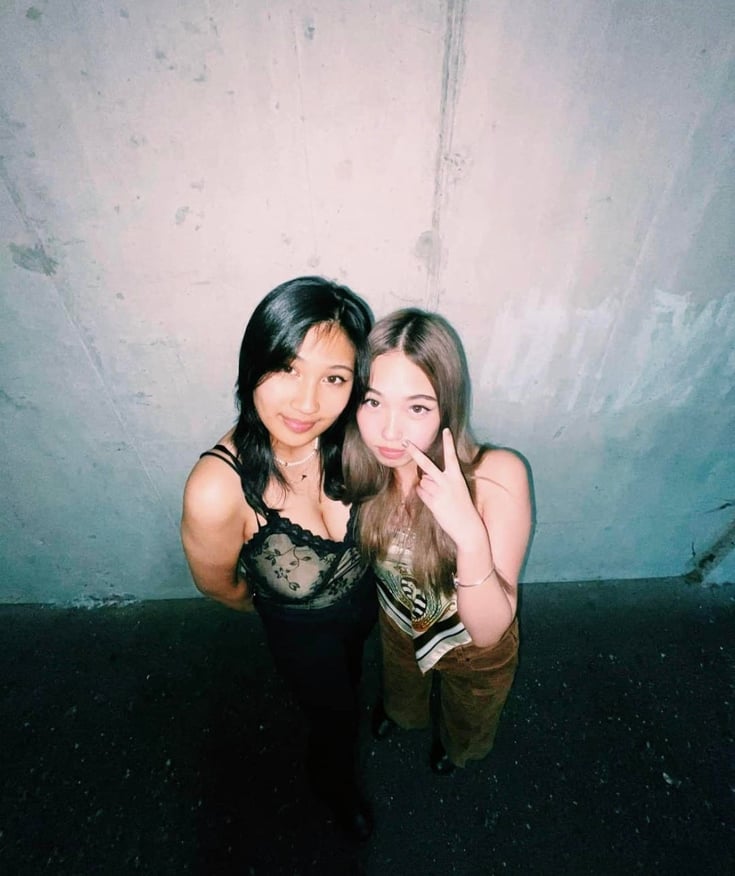 SHOW ME THE MONEY!! THE STUDENT JOB BOARD FOR SOME PART-TIME CASH $$$
Cosmetician @ The Jean Coutu Group |

Are you someone who is curious by nature and particularly interested in cosmetics, endowed with a team spirit, friendly and enjoys interacting with customers? We have the perfect part-time job for you! No need to have a diploma in aesthetics, the company will train you 😉





Sales Associate @ The North Face |

This global company is looking for sales associates who has customer service experience and proficient in Word processing, spreadsheets, and software programs. If accepted, know that you will be required to stand regularly while on the job. So before you apply, make sure that you are capable of doing physically demanding tasks 💪🏻



Bookseller @ Archambault |

Music fanatics, book buffs, and game geeks, we found the part-time job of your dreams 🤩 As a bookseller, your tasks include providing customer service,

advising clients, d

isplaying products; as well as ensuring that the bestsellers, new products and favorites are prominently displayed in order to maximize the store's sales.





HOUSE UPDATES
It has come to our attention yesterday (Thursday) morning that
wifi was down in the entire building
😔 This prompted us to immediately address the issue and our tech team acted at once to resolve the matter.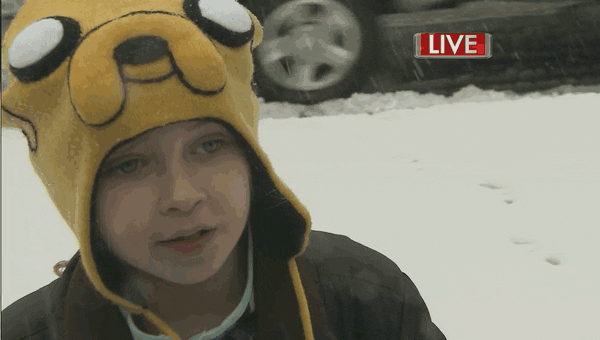 After some thorough investigation, we found out that the City's
snow removal truck accidentally broke the fiber optic connection
💔. Needless to say, this was an unforeseen incident that was beyond our control. Good news is that our ever-reliable and dedicated tech guys worked overtime and fixed the connection Thursday evening 💪🏻
For future reference (although we obviously hope it doesn't happen again), if any of you need to connect to the internet ASAP, a good alternative would be to go to
Shaughnessy Cafe
. It's only a few steps away from the residence and they have decent internet connection.
Thank you for your patience and understanding, Chelsea fam! 🙏🏻
We have recently received reports that one of our Peloton bikes is not functioning at the moment.
Upon checking, the housekeeping team informed us that the bike's power cable is broken.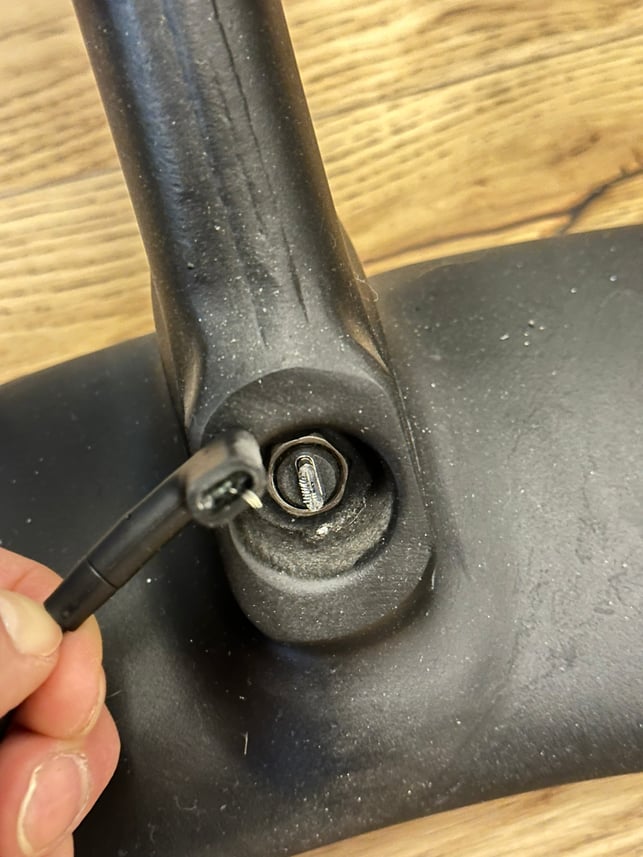 We want to inform our CFam Peloton lovers that we are already in the process of ordering a replacement for the power cable 😌 We will keep you guys posted once it's up and running again! 😁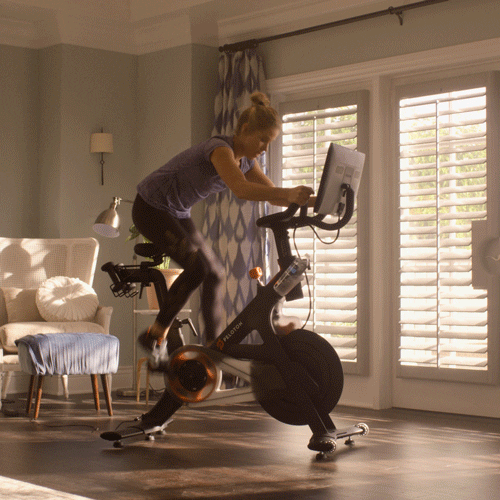 Are you enjoying your Chelsea House Experience so far? It would mean the world to us if you could take a few minutes to share with us your thoughts (check out the link below).
Alright, that's it for now!
Stay Classy,
The Chelsea House Community Team