Can you believe it's already December? ❄️ - CH Newsletter #46 December 2, 2022
Posted on :
December 2, 2022
As part of joining our private residential community, our members receive weekly updates about the community, upcoming events, developments in the student residence and any other relevant news. We've decided to post these updates on our website in order to let our visitors looking for student housing get an inside view of the Chelsea House student life!
Dear CH family,
Welcome back to the CH Show!!! 📺
For those new here - welcome to our infamous weekly newsletter where as members of the Chelsea House student coliving community you get the real scoop on what's up in Montreal, where to go, what's happening -

Keys to the city.
🔑
Well, guess what: It's already the first weekend of December 2022!
Fall semester is almost done: Time sure flies when you're having fun!
We're back to give you all
the lowdown
as our beloved city of Montreal comes alive with a whole lot of
amazing winter events and holiday-themed activities
❄️🎄
Some of you are graduating, finishing internships, international exchanges.
This may be your last chance to enjoy Montreal, the #1 student city in the world 🌏 before going back home 😢 we'll miss you
Let's make your last weeks count! 😊
For the rest of our student community: please be patient, you're gonna get MUCH colder 🥶 real quick lol. Seriously though, Montreal winter has some advantages which you'll discover next semester 👀
cabane à sucre, ice skating, chalet trips, après-ski, etc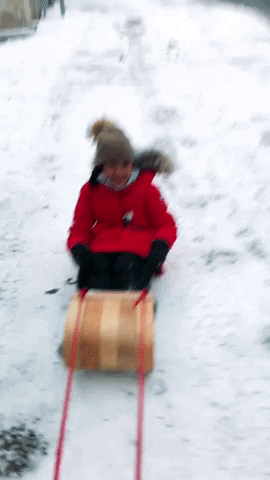 THE INSIDER'S REPORT: MONTREAL NEWS YOU NEED TO KNOW
The Insider's Report is where you benefit from the Community Team's experience to get real, local Montreal knowledge on what's good for the week. This is where you get a step-up on everyone thanks to our many years of

partying

studying and living in our dear city. Forget the tourist traps - we got you.
The

magical Holiday pop-up bar

called

"Miracle"

is back in Montreal! Tasty cocktails and holiday music all happening in a very festive spirit at

132 Bar Vintage.

The bar is open from 4pm 'til 2am and entrance is free!

Highly recommended fun activity. Pro Tip - on the way there stop by the Xmas village at Place des Arts 🎄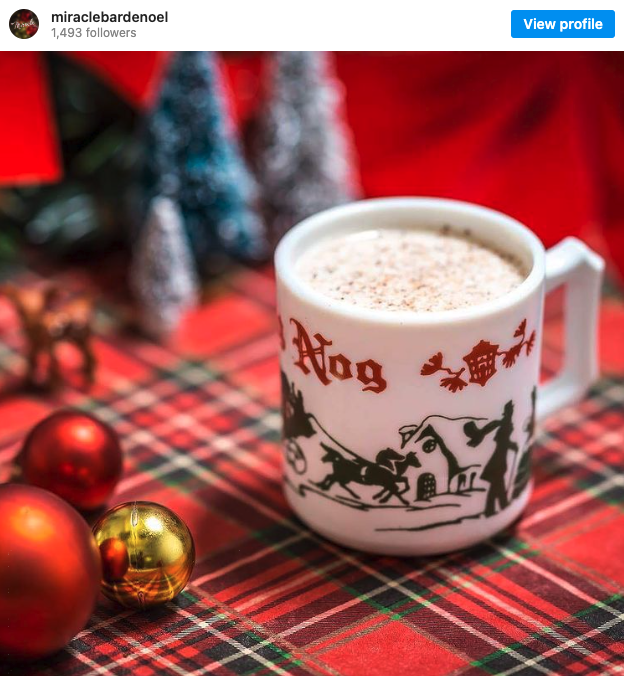 Bundle up and gather the gang to experience

Luminothérapie

at Quartier des Spectacles this weekend! A total of

6 interactive art installations will illuminate downtown Montreal starting from Sainte-Catherine all the way to Phillips Square

✨ Entrance is absolutely free and it's open from 10am-11pm everyday. Be sure to check it out and tag us in your photos 📸





The

25th Coca-Cola caravan

is dropping by

in Montreal tomorrow December 3rd!

We heard it through the grapevine that this is the company's

biggest Caravan

to date and its

longest stop

will be in our city 🥹 So make sure to head to Old Port of Montreal on Saturday as it will only be open from 2pm until 8pm 🥤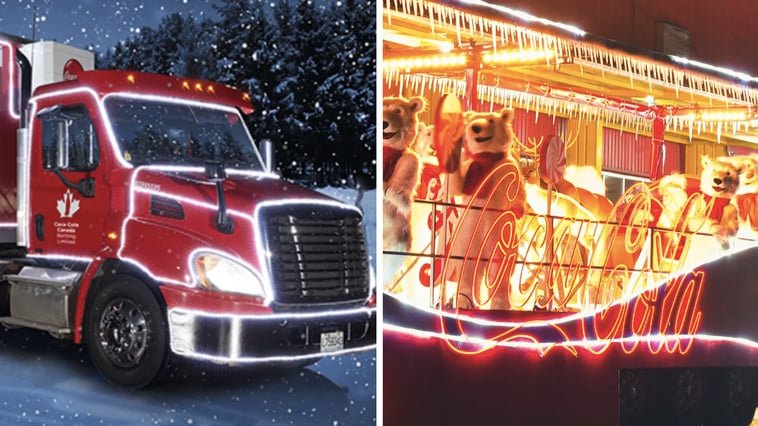 CHELSEA HOUSE COMMUNITY VIBES UPDATE
Friday afternoon Boxxing Class with the Fam 🥊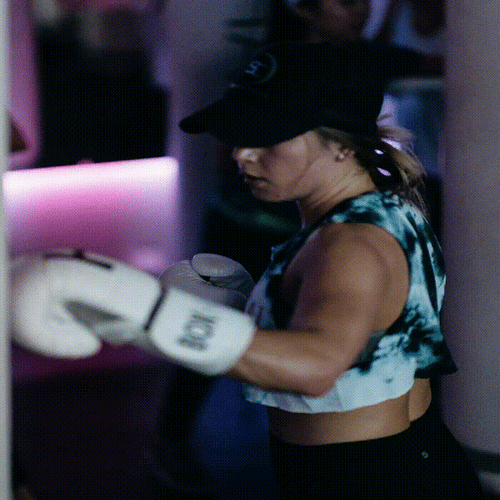 A couple of CH Members led by Stephanie, went to our friends at
Boxxing Studio
in Sainte-Catherine to try out their group boxing fitness class today 🥊 If you missed out on the fun, don't worry. You're able to sign-up for a FREE 50min class here.
We got you 🙏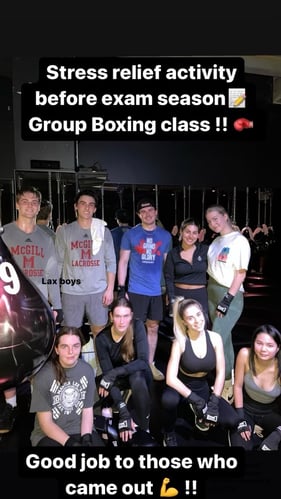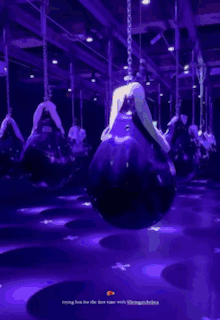 UPCOMING EVENT: Secret Santa 🎅 by Antonia 🇮🇹 and Laura 🇫🇷
Our very active party planners are back at it! These ladies are brewing
something exciting
for the entire fam just in time for the holidays 😍 We'll share with you more about this in the coming days,
stay tuned!
🤶
This will be our 1st secret santa event and we hope it
will be especially unique since we have 32 nations represented
in
your favorite student housing in Montreal
- Chelsea House.
Something from back home maybe?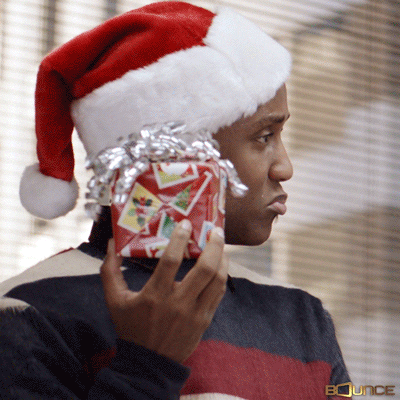 WEEKLY RECAP: Here are some snaps of what went down the past week in your student residence including:



Harrison 🇮🇪 hosting an American Thanksgiving dinner in his

Mayfair (English design) student apartment
Albane and Pimprenelle 🇫🇷 getting a headstart on ice-skating season. Get ready folks, this was the most popular activity last year🔥
Olivia 🇯🇵🇫🇷 whipping up yet another round of home-made recipes in her fully stocked kitchen.

How lucky are her roommates, seriously lol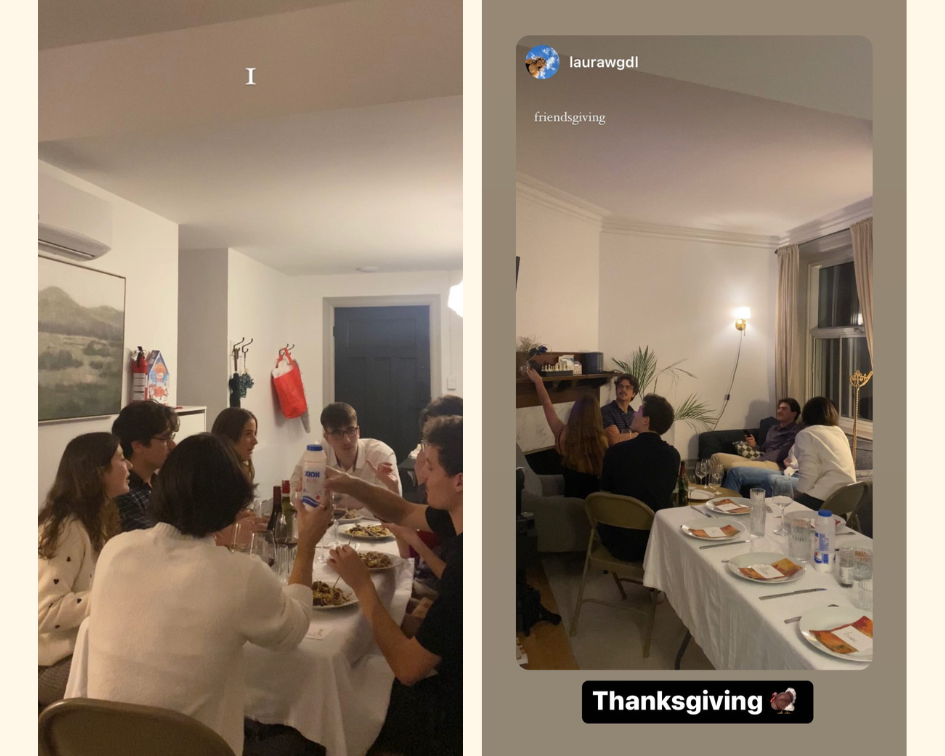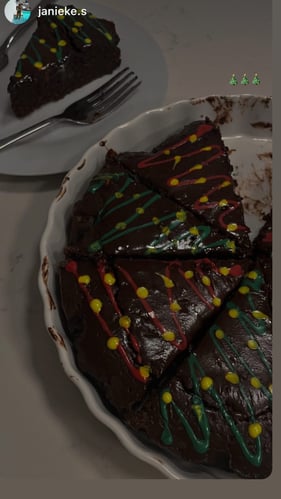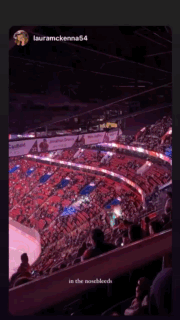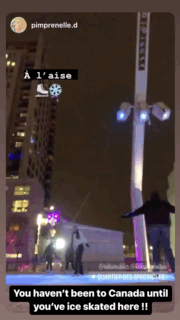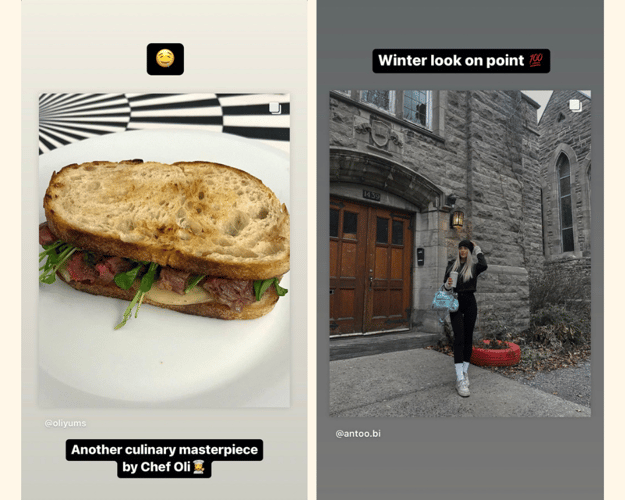 MEMBER SPOTLIGHT: JANIEKE FROM NETHERLANDS 🇳🇱
Every week we intro you to a CH member. Perfect conversation starter when you see each other in the lounge or at the next community event 💃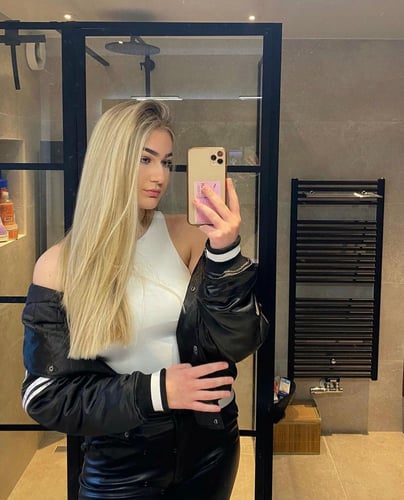 Hey, Chelsea Fam! This week, our spotlight is on Janieke - you can call her Niek😊 She's from a city called Hoofddorp, from the Northwestern European country that's famous for their windmills and tulips -- Netherlands 🇳🇱
She's currently studying business at the JSMB faculty of Concordia University. Which means she can literally wake up 5 minutes before class to get there in time 😂 if you take your time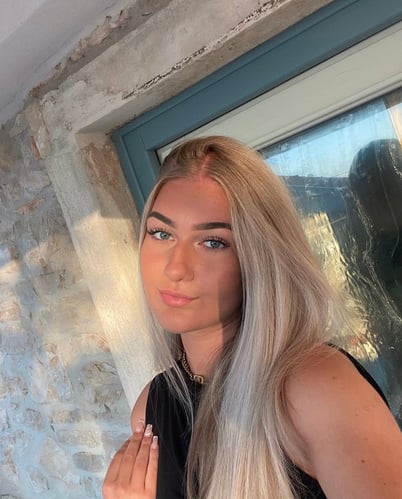 Niek loves going to the gym, having movie nights (she was at our cinema event 2 weeks ago!), going shopping or doing activities with her friends.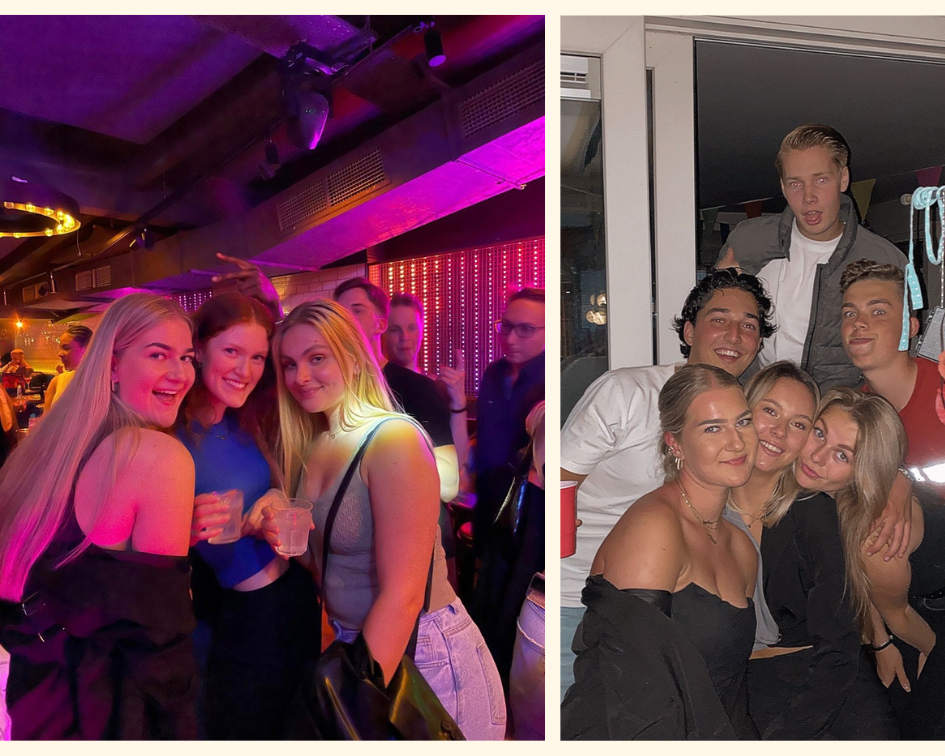 She chose
Chelsea House
🏡 as her home in Montreal because of its
safe, friendly, and familiar environment.
You've probably seen her and her i
nseparable roomie Antonia 🇮🇹 from Italy
literally trying every single foodie and cocktail spot in Montreal 🍸
Niek, we would love to get your top 10 favorites food & entertainment recommendations. The incoming batch of Chelsea members would thank you deeply for it !!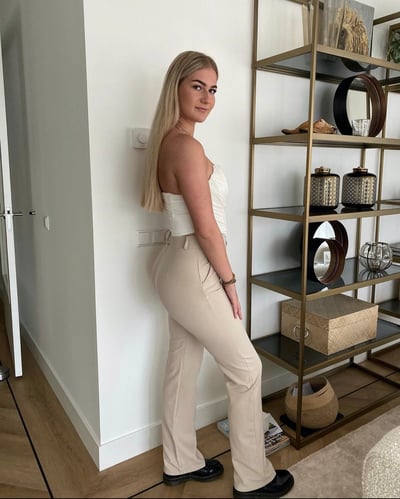 Janieke's family and friends describe her as someone who is straight to the point, ambitious, caring 🤗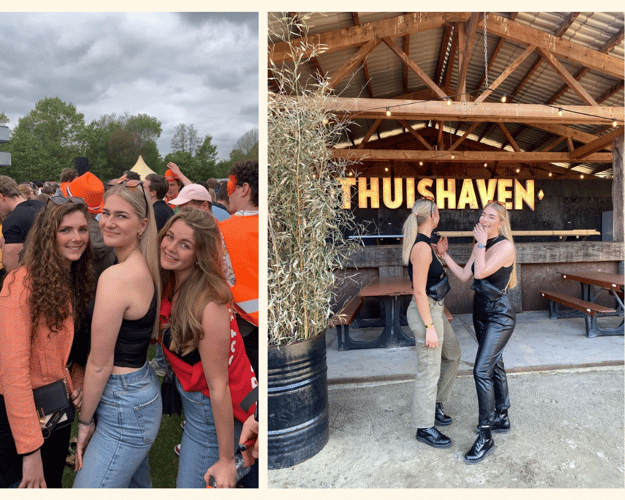 Thank you for choosing to be part of the CH Fam, Niek! ❤️
SHOW ME THE MONEY!! THE STUDENT JOB BOARD FOR SOME PART-TIME CASH $$$
Merchandiser @ Lindt & Sprungli |

The company is looking for an enthusiastic and eager person to fill the role of merchandiser within the Lindt team. To be considered for the job, you should be FR speaking and have a driver's license. Marketing experience in the consumer packaged goods (CPG) industry is preferred.


Warehouse Coordinator @ RAND Accessories Inc | Some of the responsibilities of the coordinator includes

providing general administrative support such as preparing order picks for distribution, placing supply orders and transmitting invoices, preparing and any special requests made by merchandisers. You must be bilingual (FR and EN) in order to be considered for the job.


Cast Member @ Cineplex Latin Quarter |

If you love movies and someone who is friendly, outgoing, enjoys working in a fast-paced, guest service oriented environment -- this might be the job for you! Before applying for the role, make sure that you are available to work late weekends and some weekday evenings. Successful candidates will enjoy free movies, competitive pay, flexible hours, tuition assistance and salary bonus programs.
HOUSE UPDATES
HOUSE IMPROVEMENTS 🏡
Our Operations Manager, Stephanie, channeled her inner Marie Kondo and did a makeover on our

laundry room

🧺 Check out the squeaky-clean and organized laundry supplies storage 🤩. Backup supplies if ever you need :)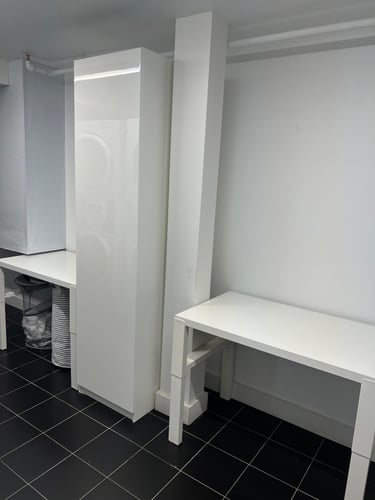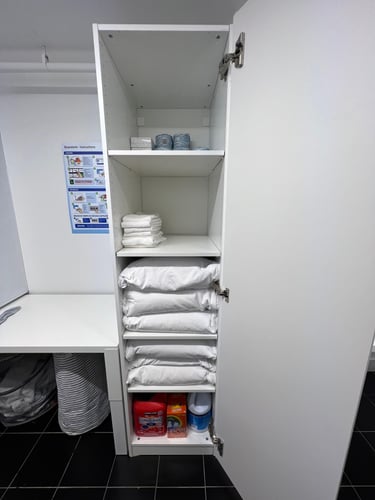 In preparation for the coming holidays, we would like to remind everyone to

carry your keys

with you

at all times. We sound like a broken record at this point, we know. This is, however, particularly important if you're going home to spend the Christmas and New Year with your families. We don't want you to come back and end up getting locked out of the building 🥶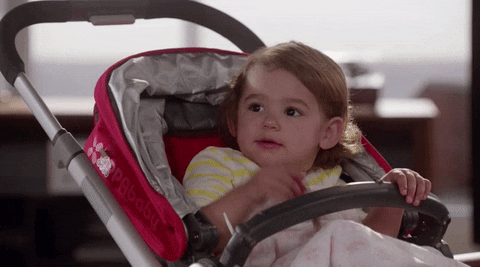 Also, don't forget to complete the Holiday schedule form we sent in the WhatsApp group chat regarding your holiday plans. This way, we can prepare for your departure and include those who will be staying in Montreal for a special event Chelsea House Xmas 🎄🙏🏻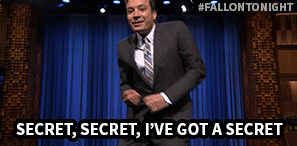 For our exchange students who will be leaving us this December (we're not crying, you're crying 😭), y'all should've already received your moving out instructions through email by now. Make sure that you read the information carefully and complete all required steps as soon as possible.
If you have any questions, do not hesitate to reach out to the team (
info@chelsea.house
) and we'll be happy to help.
Again, thank you for being part of the Chelsea House Fam, we like to think that this is not goodbye, it's see you soon! ❤️
ENJOY YOUR LAST WEEKS WITH US
🔥
Remember.
You're now part of the Chelsea House alumni community which represents now
over 40+ countries and 225+ members around the globe
🌎
Job opportunities, connections, travel recommendations, and just a tribal knowledge that this person also knows what it means to throw back a greasy poutine 🍟 after a night out at Mad Hatter's Pub.
Time will tell how valuable this community will be. 💎🥇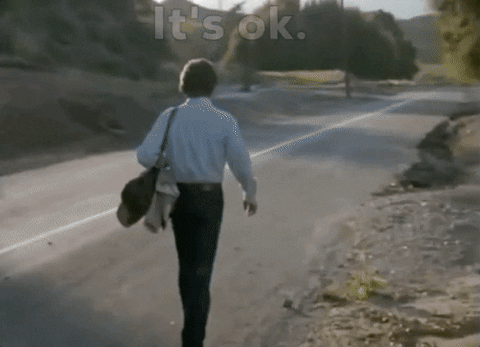 Alright, that's it for now!
Stay Classy,
The Chelsea House Community Team