THE END IS NEAR - CH Newsletter #64 (April 21, 2023)
Posted on :
April 26, 2023
As part of joining our private student residence, our members receive weekly updates about the community, upcoming events, developments in the student residence and any other relevant news. We've decided to post these updates on our website in order to let our visitors looking for student housing get an inside view of the Chelsea House student life!
Dear Chelsea House family,
Can you believe it's already the end of the semester? 😳 We know that many of you are already counting the days until you get to kick back, relax, and go wildin' during the summer break. Hang in there, CFam! You're almost there!
In the meantime, we're here to give you a much needed break and distraction from the final exam preps. This week we will be sharing some of the exciting events happening in the city as well as a recap of yet another memorable party that took place at your favorite student residence. We also have some very important reminders for your upcoming move-out inspection so make sure to read until the very end.
Alright, let's get down to business! 🔥

THE INSIDER'S REPORT: MONTREAL NEWS YOU NEED TO KNOW
If you're new here (which many of you are - we've added 4 new members who are coming in Fall 2023 this week!! They'll be lurking in the newsletter from here on out 😝) - the Insider's Report is where you benefit from the Community Team's local Montreal knowledge to guide you, dear CH student residence members, to what we hope is a true student housing experience. In all cases, forget the tourist traps, here's WHAT YOU NEED TO KNOW, for this week.
Last chance to shop at

L'Oréal's Beauty Outlet Sale 💄💋
Calling all CFam beauty junkies! The L'Oréal Beauty Outlet Sale is almost over so grab this rare opportunity to score huge discounts (up to 80% off 😱) on cosmetics, skincare, haircare, and fragrances from your favorite L'Oréal brands like
NYX, Kiehls, Urban Decay, and La Roche Posay.
The sale is taking place at 7215 Trans-Canada Highway, Montreal, QC. It's the final weekend, so grab your friends and wallets and indulge in some well-deserved retail therapy!! 🛍️
This is an exclusive invite-only sale so make sure to sign up
here.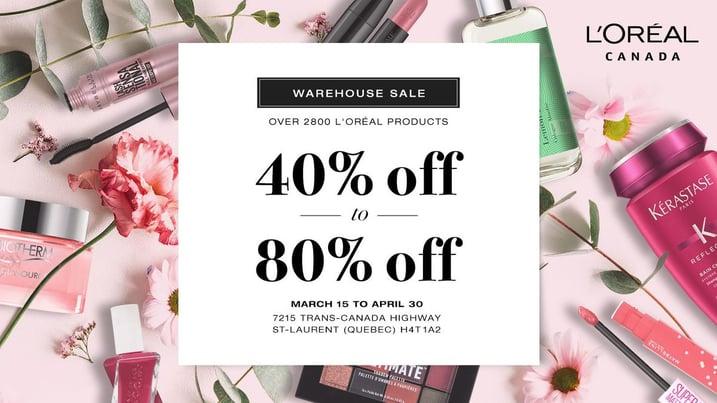 Check out Marché Créatif MTL Spring 2023 🧵🧶
CH crafters, this one's for you! Collectif Créatif MTL's famous spring craft market is returning to Montreal this weekend with over 180 vendors. The event will feature local artists and artisans showcasing consciously crafted products across various categories, including clothing accessories, jewellery, home décor, bath products, and more. The market will be held at Locoshop Angus, Rosemont–La-Petite-Patrie. Market opens at 10am and closes at 5pm. Mke sure to drop by this weekend!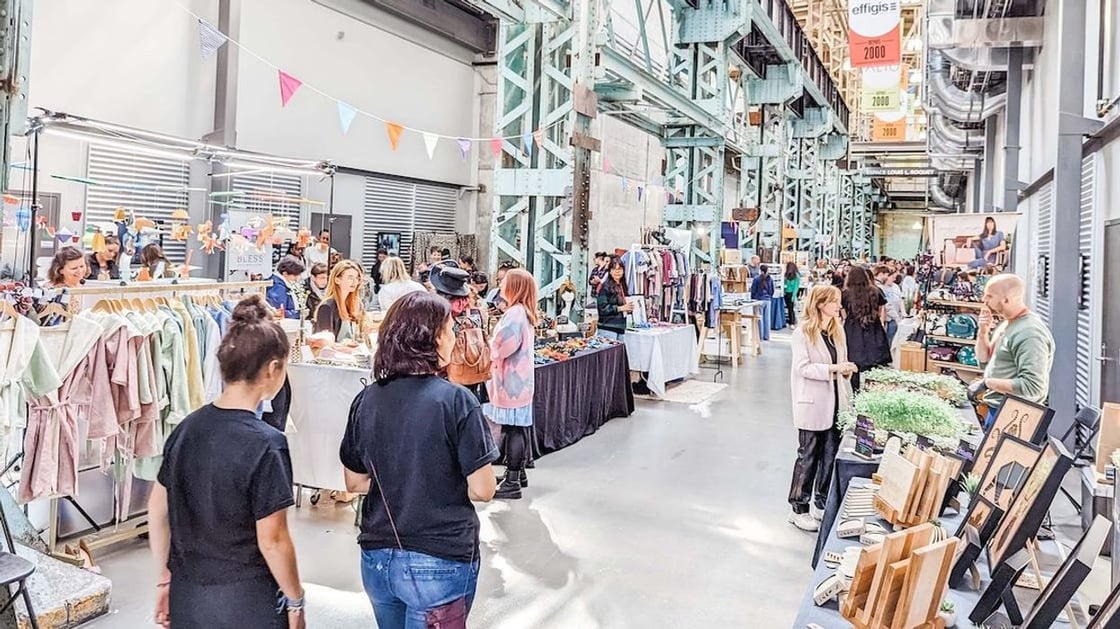 Unleash your inner ogre at Club Soda 🧑‍🎤
Event organizer
Ka5sh
is bringing another unique-themed party in Montreal!! ICYDK, he also organized last month's Spongebob Squarepants rave in here in our beloved city. This time he is having a
Shrek-themed party at Club Soda
🧑‍🎤 Party starts at
10 p.m., tonight
. Admission fee is $31.50. It promises to be a lighthearted and entertaining evening you will never forget!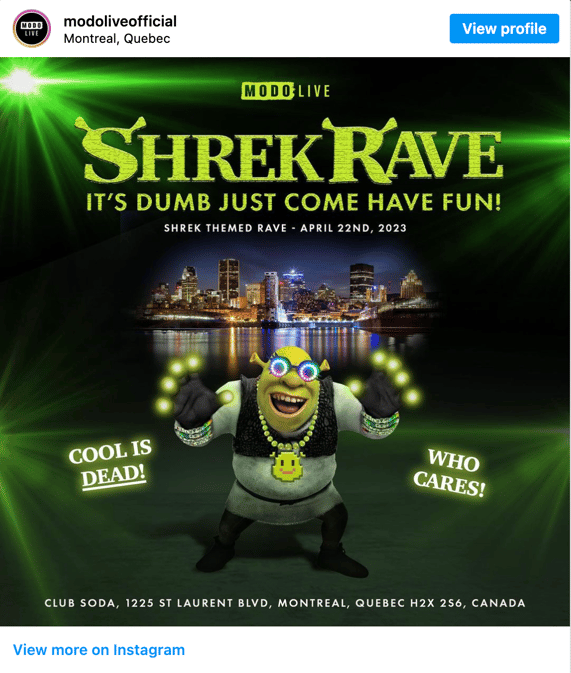 CHELSEA HOUSE COMMUNITY VIBES UPDATE
EVENT RECAP:
80's Party by Apt 14 girls 🇲🇽🇺🇸🇩🇪
We'd like to congratulate our Apt 14 girlies, Ariela 🇲🇽, Anouk 🇺🇸 and Zoe S. 🇩🇪 for the successful 80's themed party last Saturday 🎉
Good job as well to the rest of the CH Fam for arriving in their best 80s outfits! 🤩 Here's a glimpse of what went down during the event (shoutout to our resident Italian DJ, Alessandro 🇮🇹 for the awesome performance 🎧)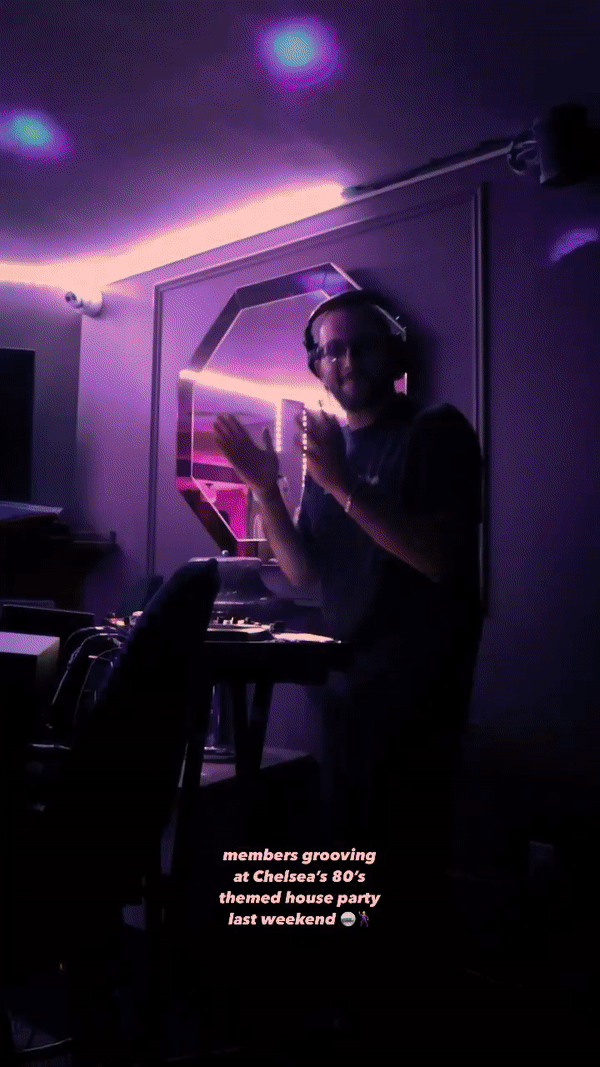 Roomies turned life-long BFFs 🥹
By now, you should already know that Chelsea House was founded not just to provide a temporary roof over the heads of our members. More than that, our goal is to be able to provide memorable experiences and the best environment for our members to excel in each aspect of their lives. However, the most important element we believe is building a co-living community that forges life-long friendships and connections - something that no amount of money can buy.
As some of you will be leaving us soon to go back to your respective countries, we hope that you can take all of the precious memories you've accumulated in the past months. More importantly, keep the friendships you've built at CH wherever life may lead you, because as we always say, once a CFam, always a CFam 🤗
Check out roomies Fay 🇨🇦 and Sonali 🇿🇦 making a deal to keep in touch 🫶 Keep these photos coming, gang! Tag us at @livingatchelsea on IG 📺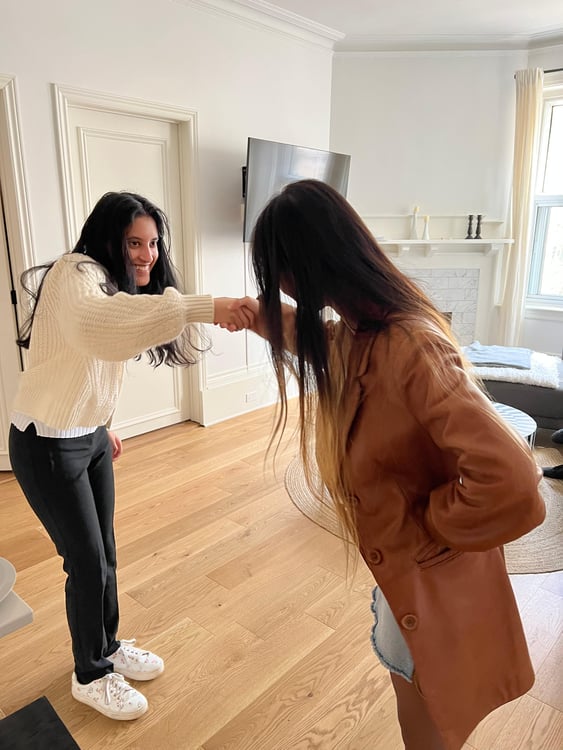 UPCOMING EVENT: End of the Semester Surprise for CFam 👀
This is it, CFam! School's almost over and your CH Events Committee 🦸‍♀️🦸‍♂️ is working hard to come up with something very exciting surprises for all of you!
If you have suggestions on how to make the last days of the semester extra memorable, feel free to reach out to any of the members of the committee (Ilias🇫🇷, Laura 🇮🇪, Maya 🏴󠁧󠁢󠁳󠁣󠁴󠁿, Becca 🇬🇧, or Zoe 🇦🇺) 💪🏻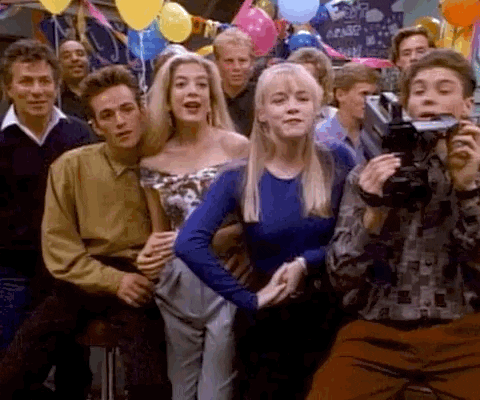 Two of our beloved members are celebrating their birthdays this weekend, CFam!!! Don't forget to greet them (if you haven't yet)!! 🥳
To our birthday boys, Jackson 🇺🇸 and Maxime 🇫🇷🇧🇪, happy happy birthday!!! We hope you both have a great one! 🎂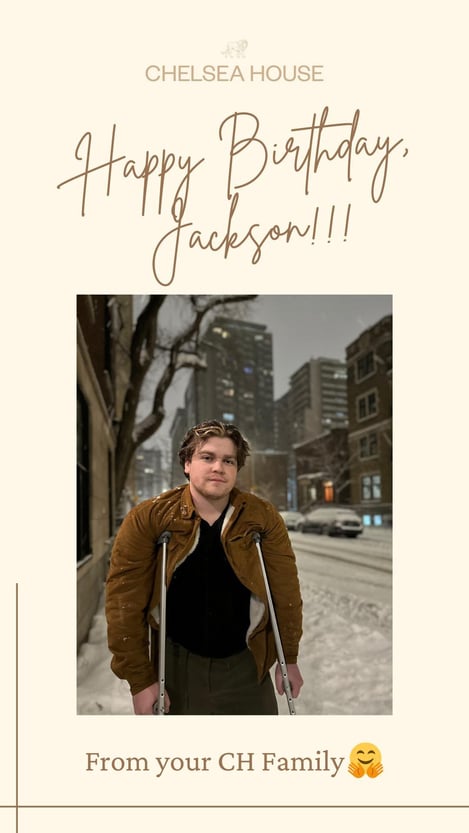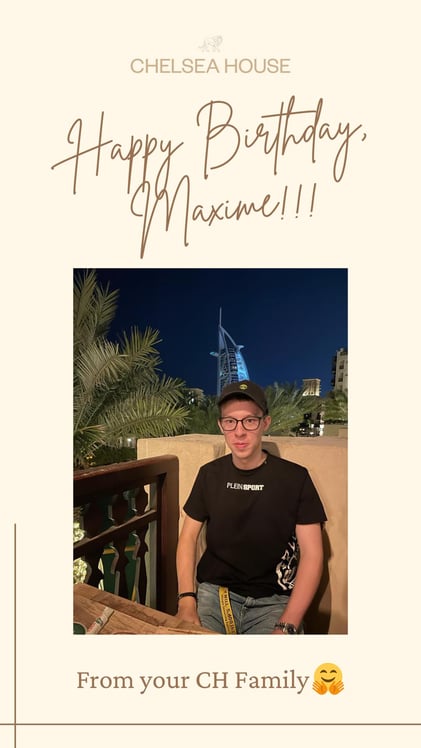 MEMBER SPOTLIGHT: CARL FROM FRANCE 🇫🇷 (Btw we put everyone's nationality flag so you learn your flags and realize how global the CH Fam really is)
Hey, gang! Meet the newest member of the fam, Carl from Paris, France 🇫🇷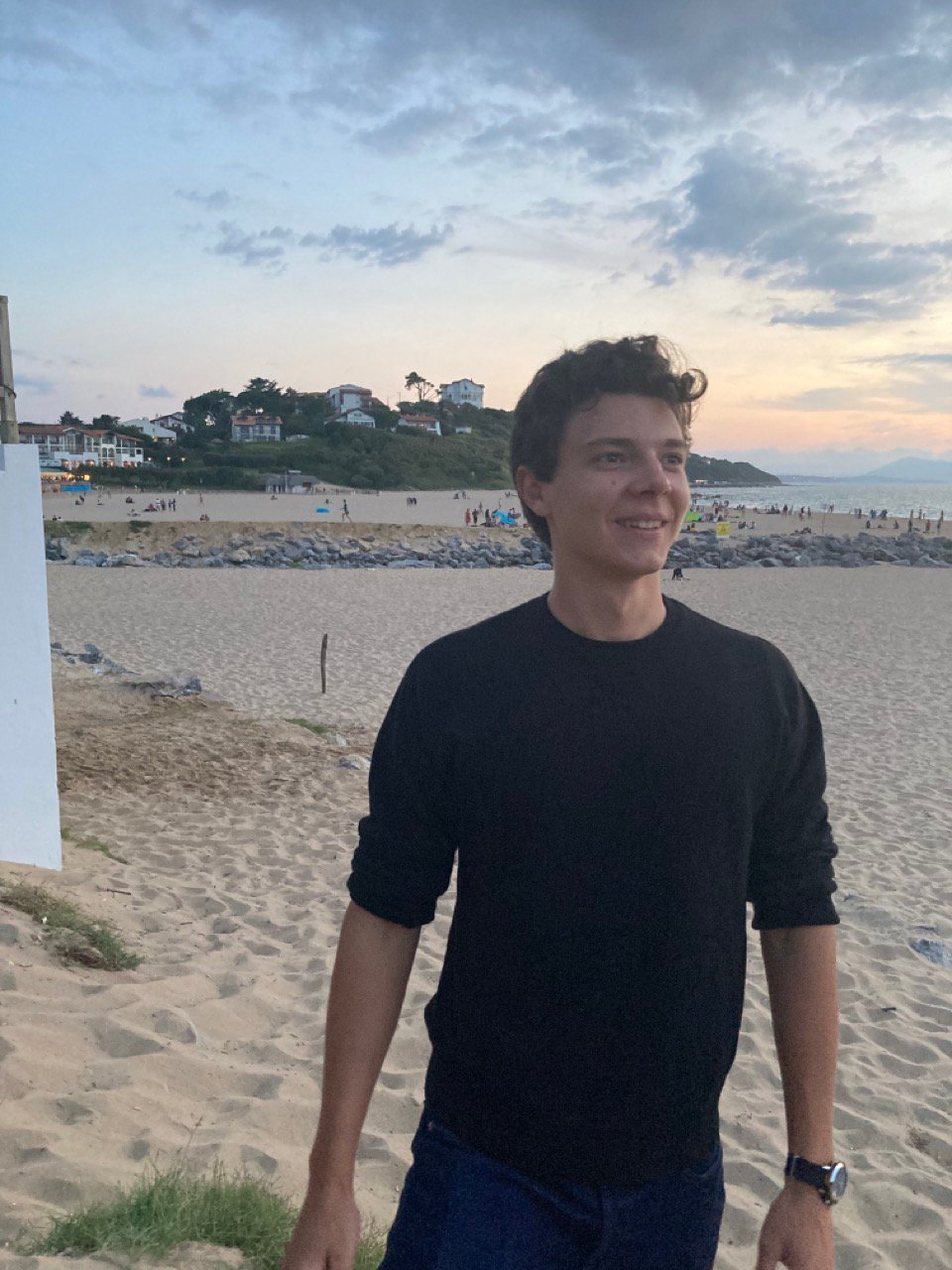 He is currently finishing his Engineering degree and moving in to CH tomorrow and complete his internship at Bollore Logistic Montreal in the next few months.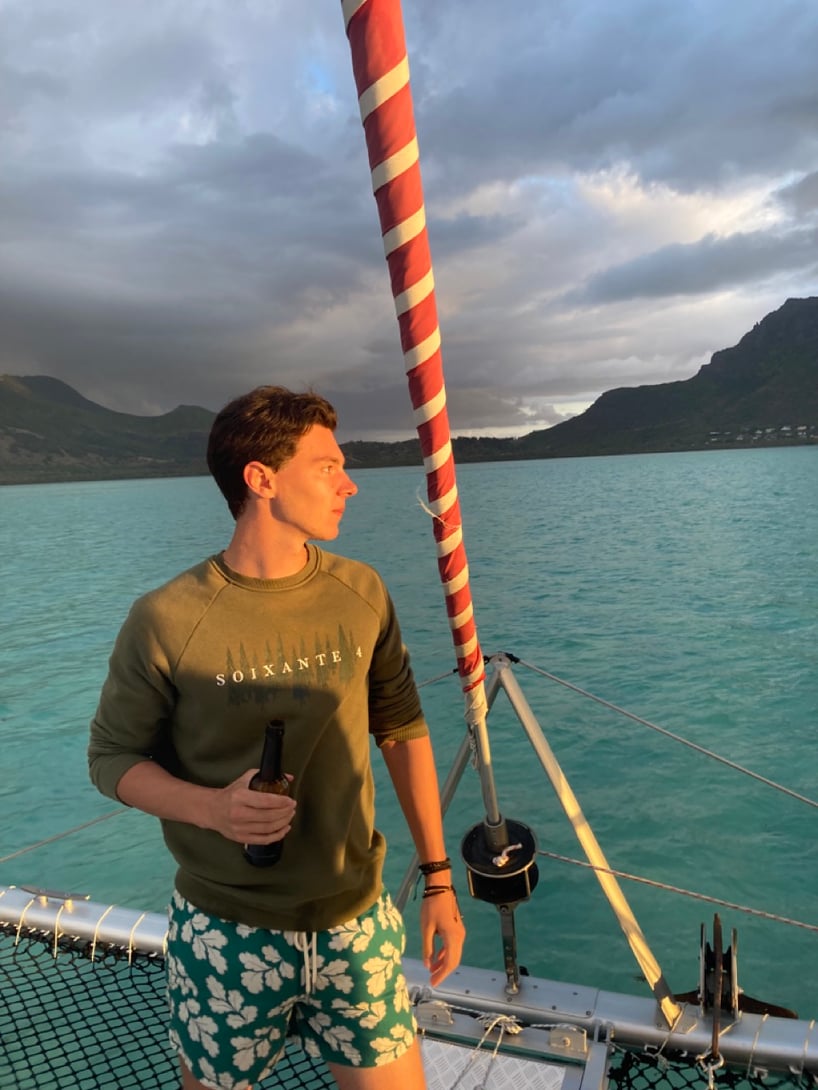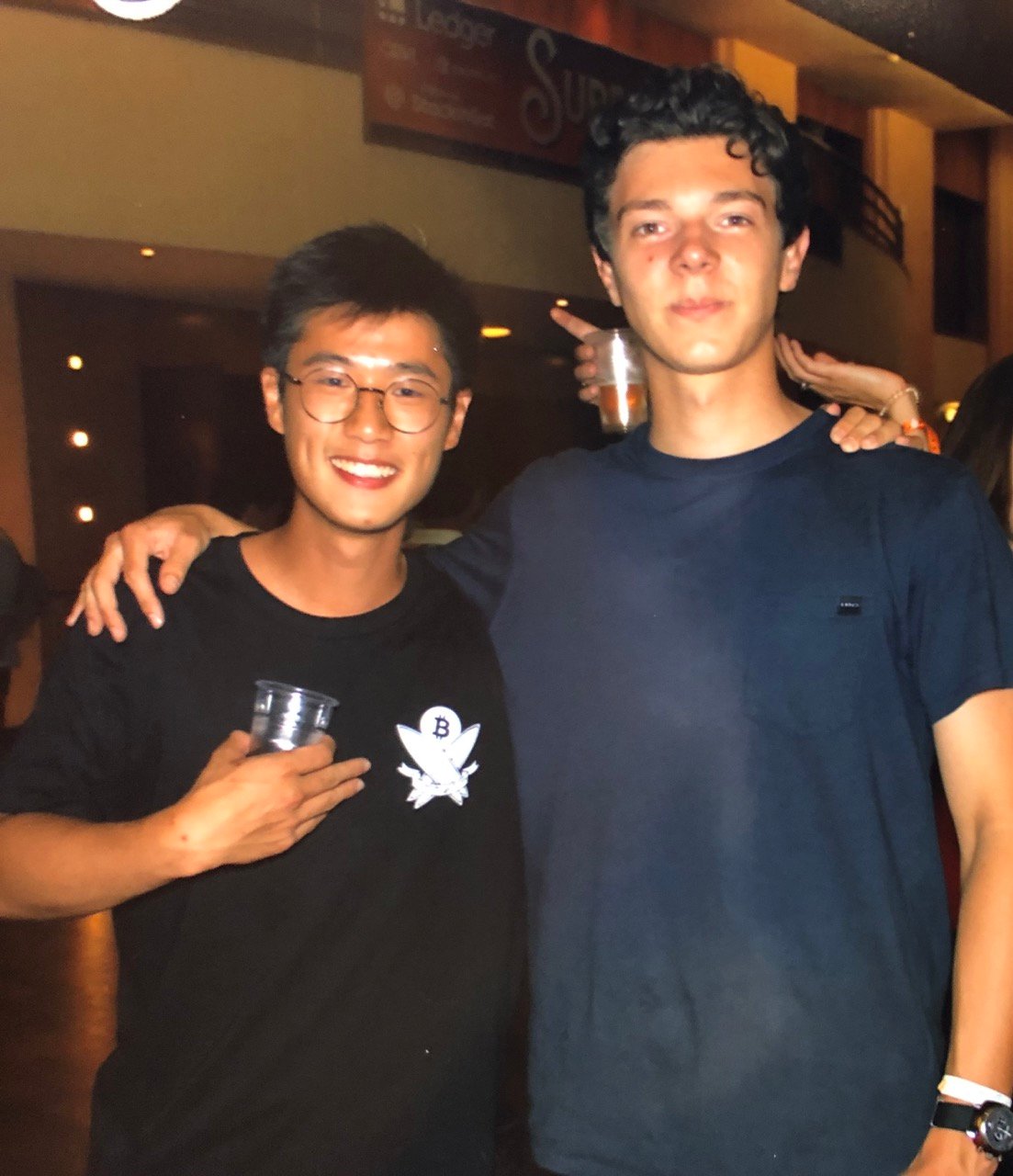 Carl spends his free time playing
tennis 🎾, soccer ⚽️, and golf ⛳️
. He also likes
going out with friends 👬, going to bars & nightclubs 🪩, and
watching movies 🍿, sports 💪🏻, and
Formula 1🏎️
. He is also interested in
learning about different cultures 🇺🇳
.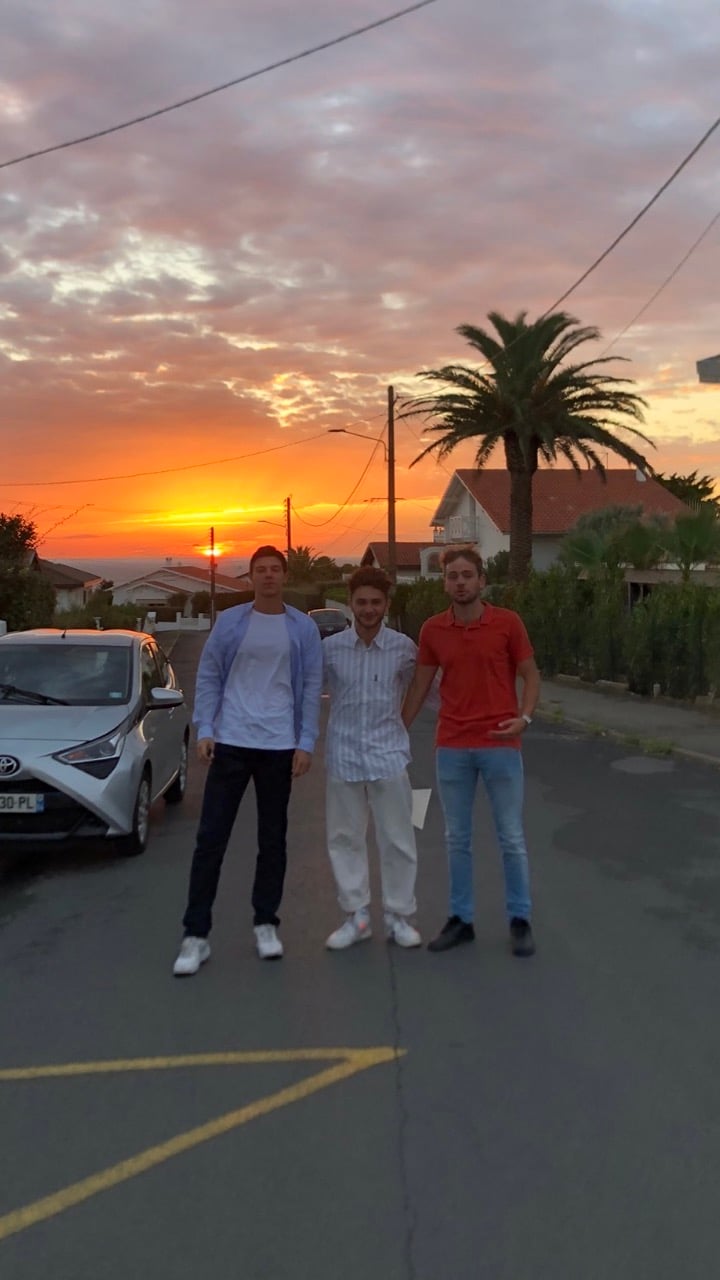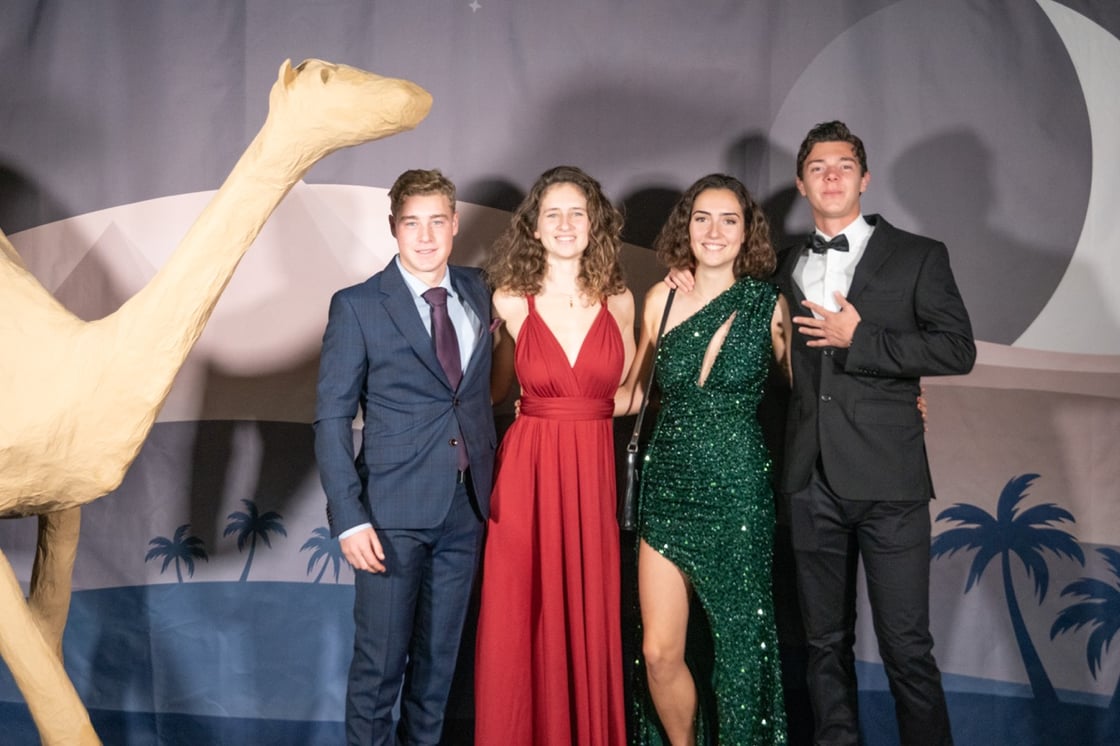 His friends and family describe him as someone who is competitive, spontaneous, and bold.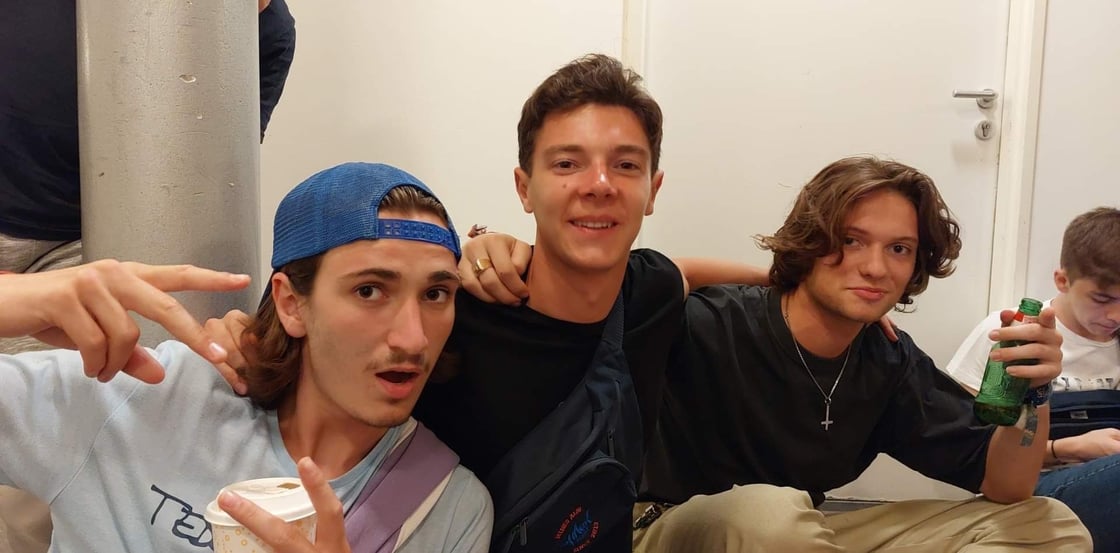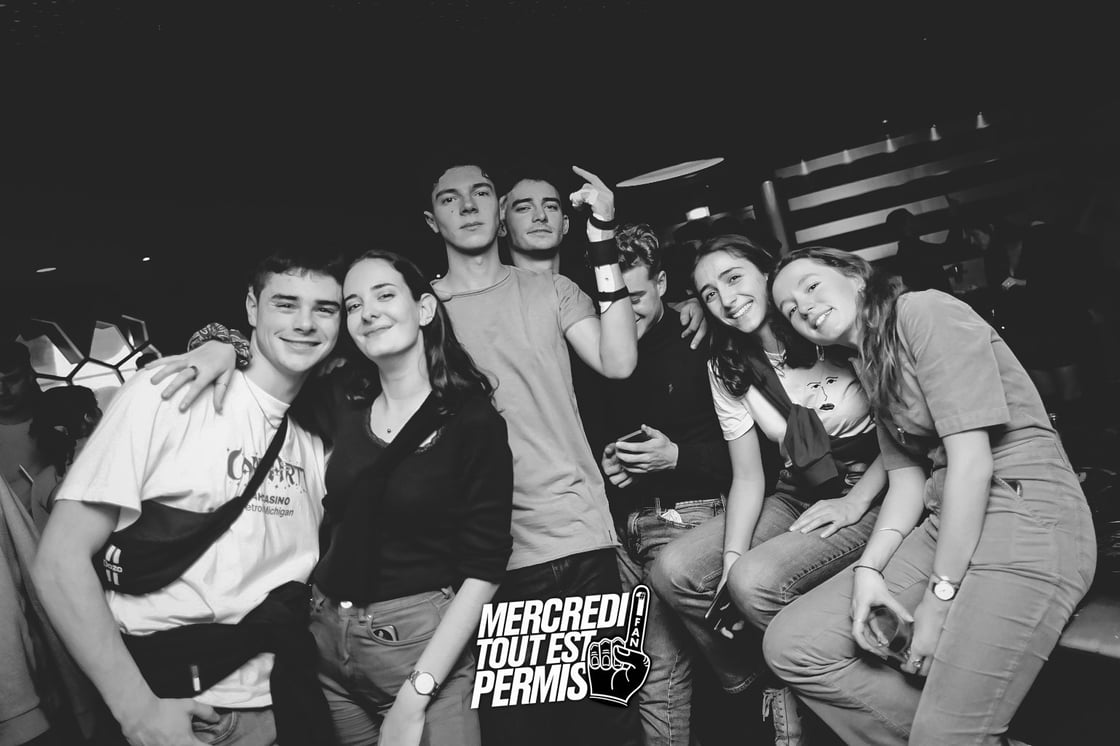 Welcome to the CH Fam 🏡, Carl 🥹
SHOW ME THE MONEY!! THE STUDENT JOB BOARD FOR SOME PART-TIME CASH $$$
Receptionist @ Eye Health MD |

This job requires you to handle patient greetings, appointments, billing, emails, and account closure. Some of the benefits include working with ophthalmology experts, insurance, and vacation, sick, floater, and wellness days. The best perk of this job is you get free LASIK surgery! Good communication skills in EN and FR, tech proficiency, and a passion for the medical field, especially the elderly is a must.



Sales Advisor @ H&M |

This global brand is looking for Sales Advisors who are able to ensure a great shopping experience, offer suggestions and answer questions from customers. From time to time, you will also be expected to answer phone calls and lift heavy items (up to 20 pounds), so only apply if you think you're physically fit for the role.



Cashier @ Olympic Park |

If hired, you will be assigned to either the locker room or ticket office. The ideal candidate must have excellent FR and good EN skills, a positive attitude, and a good team spirit. You must also be able to work efficiently under pressure and possess excellent customer service skills. Flexibility on shifts is required, including weekends and evenings. Ticketing system experience is preferred but not required for this position.




HOUSE UPDATES
REMINDERS 🚨
With the move-out season just around the corner, we would like to remind everyone that the physical key for your bedroom, the key for your mailbox, and the fob to access the building and apartment, which were given to you during your move-in should all be remitted to Chelsea House at the end of your lease.
In case you've lost any of them, note that the applicable fee for each lost key is $75.
For those of you who will be spending your summer at CH, please make sure to always keep your physical keys with you at all times. We've been getting some reports of mobile keys not working (which we're already addressing). Having your physical keys with you is the best way to ensure that you're not locked out of the building.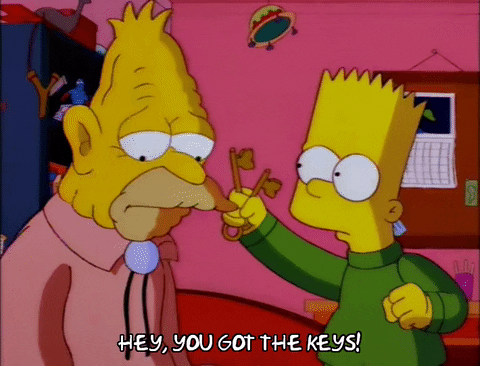 Security deposit deductions
As you know, there was a $950 refundable security deposit required from you upon signing your lease to cover any damages and/or missing items that might occur during your stay at Chelsea House.
In the event that you have violated our rules and incurred a fine, the amount of the fine will also be deducted from their security deposit.
If there were banking fees missing from your rent payment, these will also be deducted from your security deposit.
The management team reserves the right to discuss all fines, deductions, and any other money related issue with the guarantors on the lease.
We appreciate your cooperation in maintaining a safe and respectful environment for all residents.
* Note that the amount of all fines will escalate after every infraction.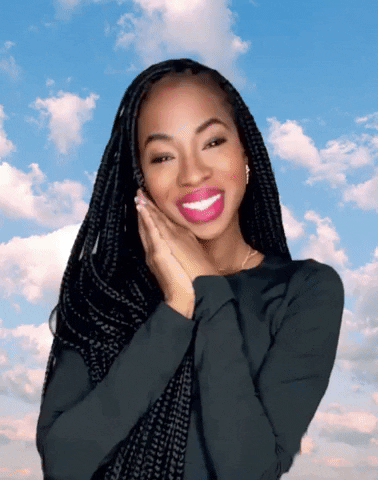 Are you enjoying your Chelsea House Experience so far?
It would mean the world to us if you could take a few minutes to share with us your thoughts (check out the link below).
Alright, that's it for now!
Stay Classy,
The Chelsea House Community Team
Missed last week's Newsletter? We got you! 😉 Click here.